DIYS For Your Kid's Bedroom Tips, Property Children Living Guide, House Interior Style Advice
DIYS For Your Kid's Bedroom
21 Aug 2020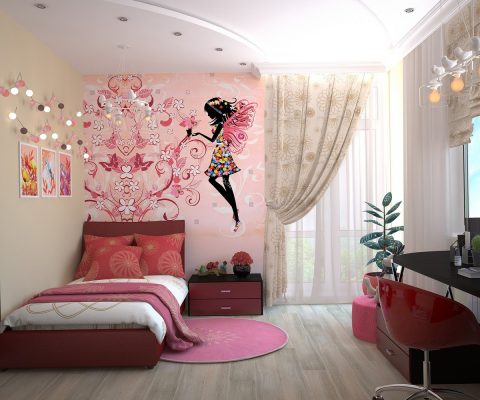 DIYS For Your Children's Bedroom
If it is time to give your kids' bedroom a new look, then there are many easy projects that you can complete that they will adore. Depending on their age, you may want to get them involved in helping you. Then, you will not only be saving money while redesigning their bedroom, but you will also be building beautiful memories together.
Tutu Table
Turning a small wooden nightstand into a tutu table is a project that your ballerina will adore. Start by getting enough tulle to go entirely around the nightstand. Then, put some Velcro at the top and attach the other piece to the top of the nightstand. Attach the tulle to the nightstand. If you desire, you can put some twinkle lights under the nightstand to serve as a nightlight.
Tent Bed
If you have a child who loves to go camping, then make them a tent bed so that they can go camping every night. Simply build an A-frame out of laths. Then, cover it with canvas. Create a flap that your child can fold back during the day when they are not in bed. Giving your little on a place they love to go to sleep in will help them build quality sleep patterns for a healthy life.
Five-gallon Bucket Tote
You can quickly turn a five-gallon bucket into a tote for those large toys and blankets that never seem to have a home. Start by removing the handle and drilling the holes large enough so that you can insert a rope instead. Then, cover the bucket inside and outside with some fabric that coordinates with your child's bedroom.
Art Chandelier
You can easily build a chandelier out of your budding artist's artwork from an old lampshade. Start by removing the fabric from the lampshade until you have a bare metal frame. Then, punch and tie a piece of string to their favorite drawings and hang from the shade. You can keep adding artwork regularly to this chandelier as your child grows.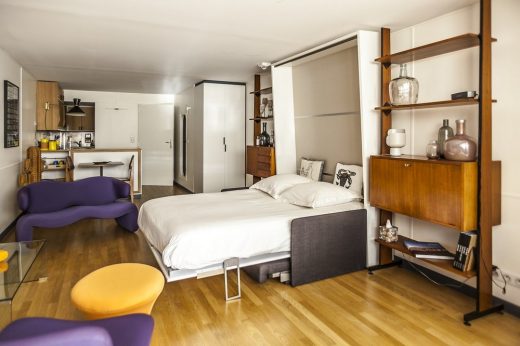 photo courtesy of La Cité Radieuse Marseille
Birdhouse Lamps
If your child loves birds, then help them make a birdhouse lamp. Depending on the age of the child, you can let them help you nail together a birdhouse out of wood and paint it or grab one at the local store. Then, cut a hole in the back of the birdhouse and insert a nightlight on a cord. Your child will love the way that the light peeps out the front of the birdhouse at night.
Skateboard Bookshelves
If you have a child who loves skateboarding, then skateboard bookshelves are the perfect addition to their room. Insert corner braces into your wall and lay the skateboard on them. Then, let your child put their most prized processions on their shelves.
Washi Tape Walls
Help your child choose a theme. Then, create it on their wall using Washi tape. If you are not an artist, then you can pencil the drawing onto the wall first using a template. This is especially perfect for the child who changes their interests frequently as Washi tape is inexpensive and easy to remove.
Many do-it-yourself projects will look great in your child's bedroom. Choose your favorite and get started today, but one thing that every child deserves in their bedroom is a great mattress.
Comments on this DIYS For Your Kid's Bedroom advice article are welcome.
Bedroom Design
Bedroom Articles
Essentials things for a perfect master bedroom
Make Your Bedroom More Comfortable
Touches Of Glamour for your Bedroom
Buildings
Contemporary Property Articles – architectural selection below:
Comments / photos for the DIYS For Your Kid's Bedroom page welcome