Covid-safe office guide, Coronavirus Buildings Advice, Pandemic Construction Tips
Design of a Covid-safe office guide
25 Sep 2020
COVID19 and Safe Office Design
The new lockdown restrictions state that people should avoid working from their office where possible. But at the same time, according to the Office for National Statistics, the number of us opting to commute to a workplace has just passed the 60% mark.
The design practice bs;bp has developed a Covid-safe office shared workspace for IWG which is being launched as part of the Spaces brand. It is being rolled out in several US states next month and in London in December.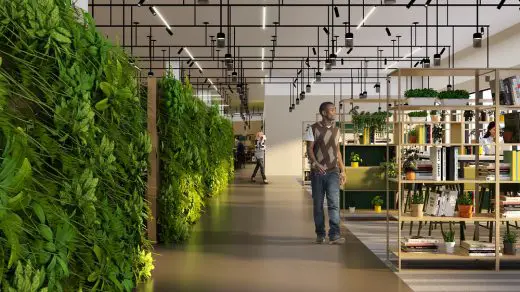 Maarten Jamin, Chief Design Officer of IWG and director of bs;bp on the two new forms of 'hybrid' workspaces that he has developed:
A new format of shared workspaces for individuals / SMEs / those who do not currently work in their usual office – these are based in central locations and make use of buildings including redundant banks and department stores.
Suburban 'hubs' for use by (teams from) larger companies in out-of-town locations – providing desk and additional facilities away from home and the opportunity for teamwork, while reducing the need for commuting into city centres.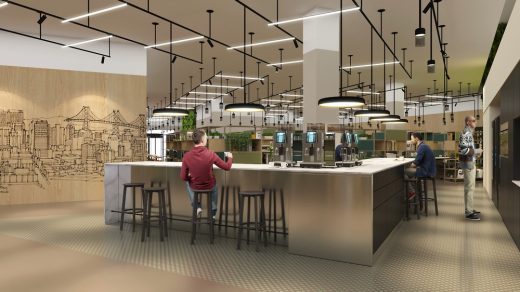 Both initiatives respond to the changing (and continually shifting) attitudes towards office / home / hybrid working brought about by Covid-19.  They feature extensive innovations which make them Covid-safe, and we would be very pleased to provide you with examples and images from a scheme which is opening in the Napa Valley imminently.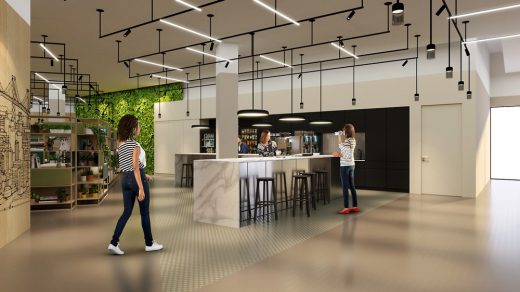 Maarten Jamin is from the Netherlands, which has a pioneering approach to remote / home working and 'transitional' spaces.  He can explain all elements of the Covid-safe new design, the way in which it is designed to emulate the positives of home-working but with the benefits of networking, and the considerable benefits of the scheme (not only to users but in terms of high street regeneration, sustainable features etc).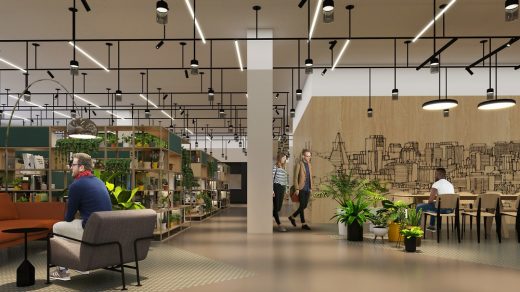 Both concepts are also good examples of how recent changes to Planning Use Classes can result in immediate reuse of otherwise redundant buildings. He can also discuss the research with informed this approach, which was carried out with Vitra, among others.
Maarten is particularly interested in the unique creative approach adopted by the bs;bp ('better spaces; better people') collective.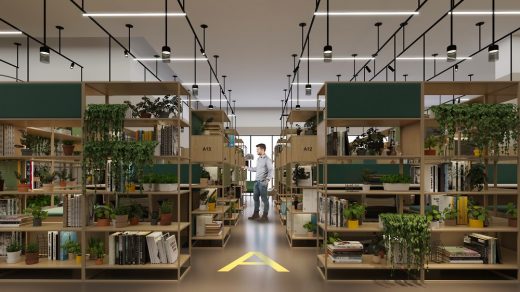 The concept is a $390 million initiative by IWG. There is some information on IWG's initial investment the new Spaces schemes, in this interview with Fortune magazine.
Design of a Covid-safe office images / information received 250920
Previously on e-architect:
COVID-19 Crisis Impact on Buildings
Rethinking design: Going viral – how the coronavirus will affect urban design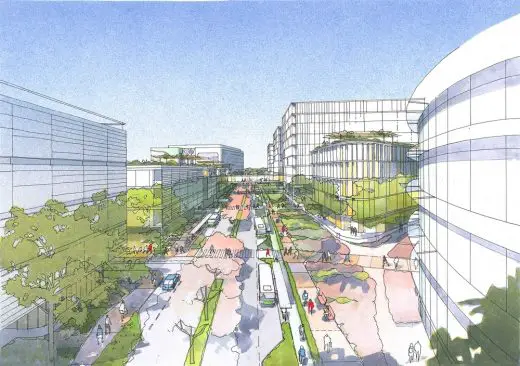 How COVID-19 changes urban design
COVID19 Impact on Hotels & Resorts Guest Journey
COVID19 Impact on guest journey
How COVID-19 is changing the way we work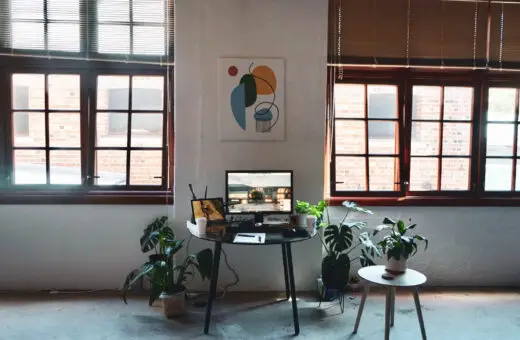 How COVID-19 changes the way we work
Doing your homework on working remote
Hames Sharley employees during a Zoom meeting: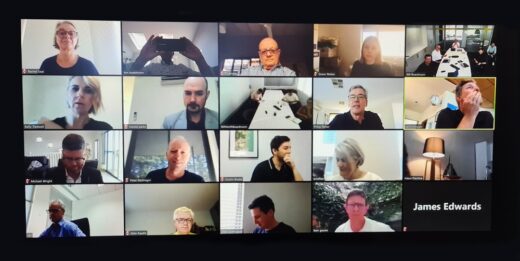 Quarantined Architects Database
Database for Quarantined Architects
Coronavirus Impact
The impact of coronavirus on the property market
Coronavirus on the property market
Global equity markets have been hit hard by the coronavirus, which has been the catalyst for the biggest market sell off since the 2008 crash.
Coronavirus (COVID-19): UK government response.
Comments / photos for the Design of a Covid-safe office – Coronavirus Impact on building profession page welcome