Coronavirus impact on office working return, COVID-19 Workplace Affect 2021, Guide
Coronavirus Impact on return to office working
7 Jan 2021
COVID-19 Impact on return to office working
Comment on Prime Minister's faith in the return to office working
Giles Fuchs, CEO of Office Space in Town comments:
"The Prime Minister is right to put his faith in a widespread return to the office. Lockdown remote working continues to have a serious detrimental impact on people's wellbeing and health, with 29% of respondents to a recent survey by OSiT reporting that loneliness was the main disadvantage of remote working, a quarter of people reporting an increase in feelings of anxiety and 37% struggling to unplug from work – raising serious concerns of worker burnout during the weeks of lockdown ahead.
"Frankly, working from home in perpetuity is neither sustainable for people or businesses, which saw productivity plummet last year at the fastest rate on record.
"However, it is unlikely that businesses will return to the office as they left it – now favouring flexible workspace which can offer more responsive lease terms and shorter, more flexible commitment.
"Managed properly, the office can be one of the safest places during this pandemic and will be crucial in supporting businesses not only to recover from COVID-19, but to thrive in the months ahead."
7 Jan 2021
Comment on PM's confidence of return to the office
Richard Morris, Director at technologywithin, comments
"Boris Johnson is right to predict that workers will likely return to the office as soon as it becomes safe to do so, as reports of worker loneliness, burnout and declining productivity become impossible to ignore. The effects of a new lockdown will likely exacerbate this, as the pressures of compulsory remote working, home schooling and prevailing health concerns persist. However, his confidence should not be cause for complacency within the CRE sector, as the office – and operators – will have to adapt in order to endure.
"Operators should take note of what workers want, and what they do not want, from their workspaces in a post-COVID era. We will continue to see businesses decentralising their office space, as employees assert their preference for close-to-home workspace which cuts down on commuting. Operators should also be prepared to flex-up their tenancy agreements, with many firms now seeking a more agile approach.
"It was encouraging to hear Mr Johnson reference the importance of technology to our post-pandemic offices. With tech-savvy millennials now making up most of the UK workforce, the premium placed on providing cutting-edge connectivity and office management platforms promises to be higher than ever. Operators who fail to meet tenants' expectations risk being left behind."
Comments on this Coronavirus Impact on Property Market article are welcome.
More COVID-19 content on e-architect.com
COVID-19 Impacts
Key Article:
12 June 2020
Largest Fall In Construction Output On Record: Industry Comment
Coronavirus Impact on Property Market
Further Articles:
10 Jul 2020
COVID19 Impact on Guest Journey
9 Jul 2020
Coronavirus Outbreak Architects Assistance
30 Mar 2020
Ensuring Healthy Working During COVID-19 Pandemic
Healthy Working During Coronavirus Crisis
25 Mar 2020
COVID-19 & work from home policy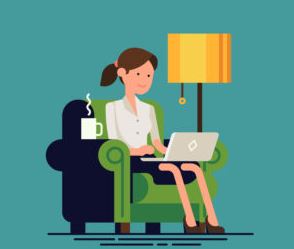 24 Mar 2020
RMJM Introduces Database for Quarantined Architects
RMJM Database for Quarantined Architects
24 Mar 2020
COVID-19 Remote Working
COVID-19 Remote Working
Buildings
Building Articles
British Houses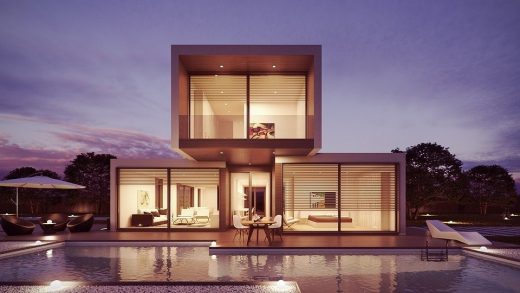 image courtesy of article provider
For all the latest breaking news on COVID-19 visit the UK government website page: Coronavirus (COVID-19): UK government response.
Comments / photos for the Coronavirus impact on office working return page welcome