Continent Architecture Influence on English Buildings, Architects, Europe, Britain
Continental Architecture Influence in England
Property Article: European Architectural Information – UK Building Design
25 Nov 2014
Continental Architectural Influence in England
Published on www.e-architect.com
How the architecture of the continent affected English buildings
Although architects such as Sir Norman Foster have been very successful in bringing contemporary British architecture to the rest of the world, historically, the UK have been on the receiving end of many great architectural movements as is apparent in many buildings and structures still today, many of which are great to visit.  Staying in a rented Housetrip house can be a great way to explore the diversity of English architecture.
The traditional English house dating back to pre-Roman times would have been a timber and thatch roundhouse. The Romans, however, brought with them the concept of the rectangular houses. This new style made it possible to arrange houses side by side in a more space-saving, organised fashion necessary as towns and small cities sprung up. 
Projecting wings could also be added to the main structures making it possible to expand houses. The Roman porticos, which were invented to provide shade from the hot Mediterranean sun proved equally useful against the English rain.
From 1066 and the Norman Conquest of England, the English were subject not only to Norman rule but also to its rich art and architectural style. The Normans used architecture as a means to controlling their new subjects.
Westminster Abbey in London: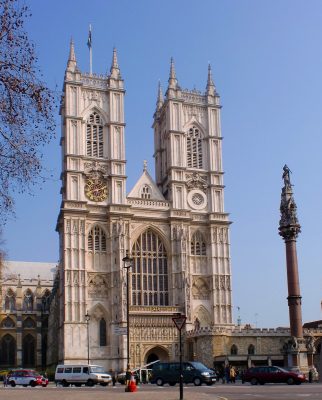 photo : By Σπάρτακος (changes by Rabanus Flavus) – File:Westminster-Abbey.JPG, CC BY-SA 4.0, https://commons.wikimedia.org/w/index.php?curid=76031882
By building imposing structure, primarily churches and cathedrals, designed to make one feel small and insignificant, they tried to display their superiority.  Westminster Abbey is one the buildings inspired by this architectural style, also known as Romanesque.
The Romanesque style later developed into the Gothic architecture which would be the leading fashion well into the 16th century. Pointed arches, vaulted roofs, buttresses, large windows and spires signifies a typical Gothic building. Many can be found in France, where the style originated. Salisbury Cathedral and the finished Westminster Abbey are surviving English examples.
The Renaissance kicked off in Italy already in the 14th Century. England and the rest of Northern Europe had to wait another 100 years until this new movement gained ground. The complexity of buildings now became more mathematical and symmetrical. Gone were the intricate patterns of the Gothic style and instead semicircles, clean lines, domes, niches and aedicules were placed side by side in perfect  proportions.
More recent foreign influences are for instance the 1930s Art Deco houses with their Machine Age-inspiration, geometrical patterns, straight, white-rendered house frontages and flat roofs.  The style developed out of Art Nouveau but the organic motifs were changed to make room for a world that was ever more industrialised.
Materials and patterns were created to be copied by machines rather than by hand so beauty had to be found within the new limits.  Evidence of this architectural fashion remain today in many London Underground stations.
Location: England, UK
Architectural Design
Stirling Prize for best new buildings
Oak Hill House, Hampstead, North London
Design: Claridge Architects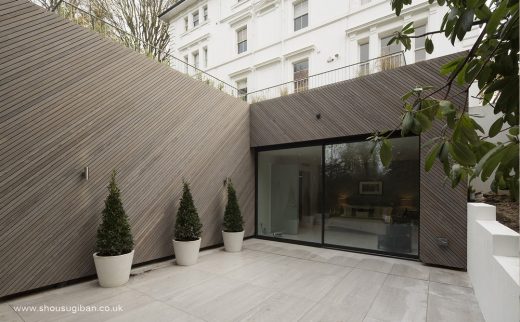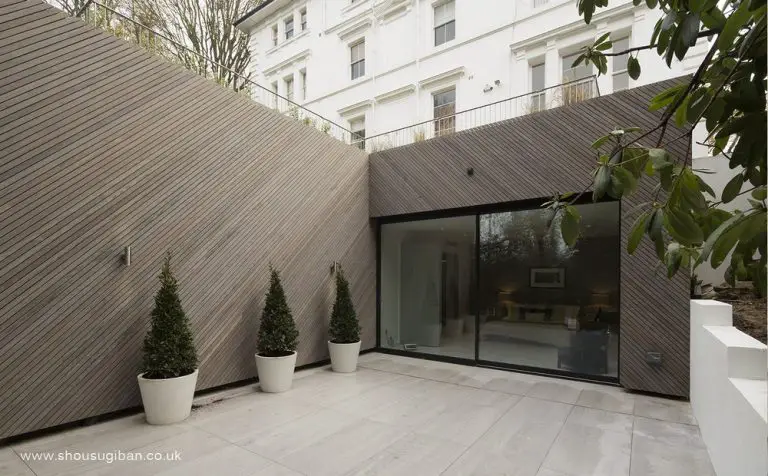 photograph : Simon Kennedy
New Hampstead House
Comments / photos for the Continental Architecture Influence in England Article page welcome