Trusted Bathroom Under Tile Heating Advice, Rental End Tips, Property Guide
Bathroom Under Tile Heating
25 Feb 2020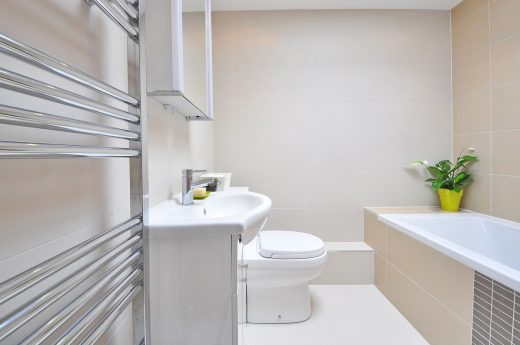 Bathroom Under Tile Heating – Everything You Need to Know
This idea is probably new or novel to you, but many people are enjoying it right now. It's been trending for a few years now, and the truth is that underfloor heating rock! So, if you've decided to install it in your bathroom, we're going to help you with all the necessary information. But before that, let's acquaint you with the idea.
An under tile heating transforms your bathroom into this cozy and warm environment to relax during cold weather. It's your ticket out of cold bathroom floors that send chills up your spine after a shower. Instead of leaving the wet rooms, bathrooms, and showers wet and uncomfortable, installing an under tile heating can keep them dry and comfy.
One of the benefits of installing this heating system is that the running costs are very low. You might spend a little during installation, but once it's in place, you've got little to worry about. Moreover, it works at low temperatures, which is right for your utility bills and also ensures even distribution of heat, which is awesome.
Under Tile Heating Options
There are two types of underfloor heating which you must know about choosing a suitable one for you.
Wet underfloor heating
Electric underfloor heating
Wet Underfloor Heating
This type of underfloor heating system works with pipes placed under your bathroom floor to pump warm water. The installation crew will lay plastic pipes on the subfloor before they install the final bathroom surface. After laying the pipes, they'll connect them to the main heating system in your home. The hot water will come from there and flow through the pipes under your bathroom floor to supply the heat.
Electric Underfloor Heating
This system uses electric coils installed under your bathroom floor to generate warmth in the upper floor of the bathroom. The crew uses open-weave mesh mats that houses the cables and places them under the bathroom and connect to your source of electricity.
To choose a wet or electric system depends on your preferences and budget. But the most popular system right now is the electric underfloor heating system. The wet systems cost more to install, but the electric system is more affordable.
Installing a Bathroom Under Tile Heating
We've shared the options you have when it comes to an underfloor heating system for your bathroom. But before you start the process, you'll need to take some important steps first.
Insulate the floor
The reason for this step is to achieve energy efficiency in your home. You don't want to increase your energy bills every month. So, insulate the floor.
Get the flooring right
The next important step is to choose the flooring that ensures amazing thermal conductivity such as stone, tile, polished screed flooring, etc. Carpet flooring may not be a great choice for underfloor heating.
Work with a professional
One of the high points of under tile heating is that the installation is not too complicated, but it's not too simple either.  Many people who use radiators find it simpler to replace, but the under tile heating system is on another level. So, we recommend leaving the installation to qualified electricians. Don't forget that using the electric system requires the central power source. You don't want to jeopardize the safety of your family by handling it yourself. Unless, of course, you're an electrician. So, ire someone who knows what's at stake.
Select the best wire system
Presently, there are three types of wiring systems for electric underfloor heating. We have the loose wire, StickyMat, and the X-Mat bathroom tile floor heating systems. The loose wire approach is suitable for bathroom floors with irregular shapes such as a rectangle or square. This type of shape is due to the presence of baths, toilet, and sink pedestal. The StickyMat is best for normal shaped floors where you can install a mat of 0.5m and roll it out easily across the bathroom subfloor. But the X-Mat is the innovative system that is easiest to install and caters for irregular shapes easily. So, pick the best one for your floor shape and nature.
Consider a thermostat
Yes, the reason is to monitor and control the under tile heating. If you have a thermostat in place, you can ensure the lowest possible running cost.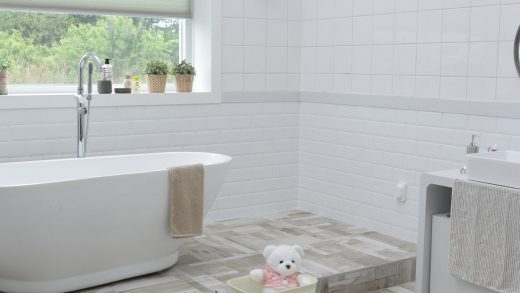 Bathroom Under Tile Heating Cost
You can get one cost fits all when it comes to bathroom tile floor heating. The amount you'll spend depends on whether you pick the electric system or the wet system. Also, if your existing flooring is not suitable or insulated, the cost will vary. However, you can be expecting to spend lower for electric systems and higher for the wet system.
Moreover, if you work with a professional installation company, you're sure to save more. But there're still some DIY options. It all depends on what you want.
Bottom Line
Bathroom under tile heating system is the new normal. You can make your home more comfortable and warm by installing them. The best part, you can also install them in other places such as the wet room, kitchen, shower, and laundry room.
Comments on this guide to Bathroom Under Tile Heating – Everything You Need to Know article are welcome.
Building Articles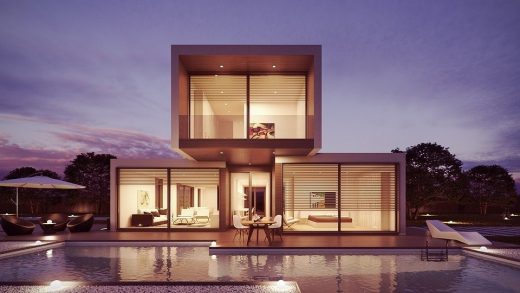 image courtesy of article provider
Comments / photos for the Bathroom Under Tile Heating – Everything You Need to Know Advice page welcome