medical negligence solicitors, optimal hospitalization conditions, Evidence-Based Design, Property
Architecture of Safety guide
health and safety standards, Building Construction: Architecture Article
21 July 2019
The architecture of safety – updating hospital design for safety and quality
Hospital designs have started to be improved, with the purpose in mind to increase safety and quality levels. While clinics and hospitals are expected to provide a completely safe environment, in many cases, things stand slightly different, and patient complaints and even medical complicating arise simply from the improper physical design of the said healthcare environment.
Considering how many unpleasant scenarios have been registered along the years, hospital architects and healthcare specialist are working together towards updating designs and ensuring patients of optimal hospitalization conditions.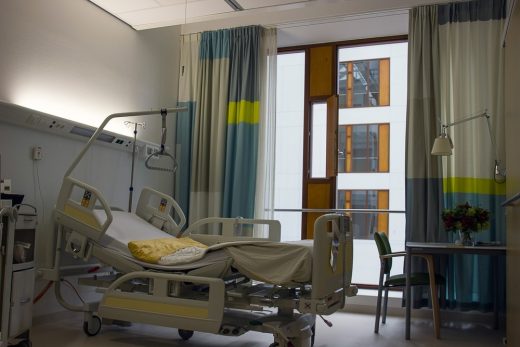 image courtesy of article provider
As a hospital executive interested in either executing a major construction project or simply pursuing some necessary renovations, you may be wondering which are the few key points and evidence-based design elements you should be focusing on. The following information might clarify the subject for you:
Main characteristics of evidence-based design
It's important to acknowledge from the start the most important characteristics of a hospital evidence-based design. What does evidence-based mean exactly? This is the term used by specialists to refer to the physical architecture of a health care environment, and how it impacts both the staff and the patients.
Usually, the primarily targeted features here remain the implementation of noise reduction materials, single patient rooms and an overall ameliorated layout for hospital workers.
Safety
The most relevant factor to keep in mind here is patient safety. There is a wide variety of medical incidents that occur on hospital grounds, incidents that could have been easily avoided through an optimized physical design of the building. Outdated hospitals and the people working there are more likely to deal with patient falls, infections and medical errors. Healthcare providers contacted by medical negligence solicitors can have their entire career put at risk, and in many situations, these negligence cases could have been avoided through an improvement in the facility's design features. The most common incidents and their solution through building architecture are usually the following:
Infections – How can you reduce the risks of your patient acquiring infections on hospital premises? The number of complaints received from inbound patients in regards to infection is not a small one, and if you've been part of this field for a long time, you've probably seen quite a lot of similar scenarios yourself. Single-patient rooms come as the ideal solution here. Rooms that only accommodate one patient at a time will make it more difficult for infections to be spread from one patient to another. Air filtration systems are also recommended here. Multiply the number of locations staff has availed for hand sanitization as well.
Falls – a patient fall can trigger multiple other complications. From prolonged hospital stay to severe injuries, a simple fall can have many negative repercussions. Well designed hallways and patients rooms will reduce the number of patient fall incidents. Handrails placed properly and efficient door opening systems are two examples of elements that can have a role here.
Medication errors – the wrong prescription given by a healthcare provider is something many hospitals have faced with, and a situation that could certainly come with serious risks. To reduce medication errors, install a proper lighting system. Healthcare providers should also have private, adequate spaces for filling out complex prescription forms.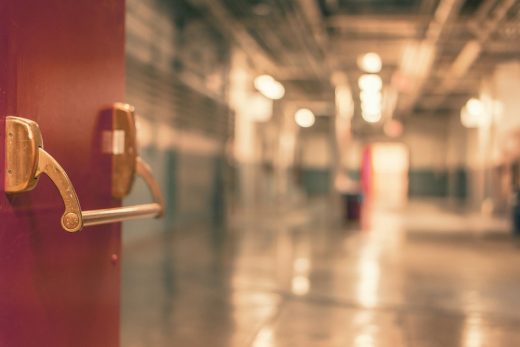 image courtesy of article provider
Satisfaction for patients
How can the architecture of a hospital building make patients feel more satisfied during their hospitalization period? Some of the design elements of outdated clinics can often interfere with the recovery of an inbound patient, causing them increased stress and even preventing them to sleep. An example here would be constantly hearing loud equipment, hallway announcements or alarms.
Once you work towards reducing noise and providing your patients with increased privacy, a boost in patient satisfaction will also be obtained. Modern hospital buildings choose to implement high-performance ceiling with sound-absorbent characteristics. The environment where the patients rest and recover becomes thus protected from noise pollution.
Address in an architectural manner patient's navigation throughout the building, as well. Patients have expressed an increase in satisfaction when being able to find their way on hospital grounds more easily. Proper signage on the hallways and corridors that are more-easily navigable in general can matter here.
Satisfaction for staff members
Staff satisfaction should also be acknowledged when designing or renovating a hospital. Just like warehouses implement health and safety standards and corporations focus on providing an optimal work environment for office employees, so should clinics and hospitals consider the needs of the people working there.
Healthcare staff members usually value:
Acuity-adaptable rooms – reduce the requirements of patient transfers. Less physical work needed from nurses.
Decentralized nurse stations – nurses can easily access their needed supplies, reducing the time spent walking.
Improved light system – surgical staff members can perform their job more accurately.
Garden and light design
Because we're talking here about quality as well, and not about safety solely, your hospital design project should target all areas. Garden and landscape features have become highly popular in recent years for hospital environments. These provide patients with a quieter outdoor environment, where they can enjoy some fresh air and natural light.
Adding an appropriate garden layout your hospital design project will certainly influence how your facility will be perceived by the patients hospitalized there. An outdoor setting can be used as a "restorative" space, actually contributing to a patient's healing process.
Besides making sure your patients have an "oasis of relaxation" put at their disposal, adding to their overall recovery, make sure sufficient natural light is accessible indoors. During a hospital building construction, this particular aspect should be acknowledged.
As you can see, when it comes to architecture for safety and quality, in the healthcare industry, there are multiple important aspects that should be taken into account. Just a few standards, yet highly effective design improvements can completely change how things go on hospital grounds. Patients will not only be happier, but more satisfied with the entire experience. Staff members will also be pleased with the improvements made, and thus, workforce retention could be more easily ensured.
Comments for this Architecture of Safety help guide post are welcome
Building Articles
Machala Hospital, Machala, El Oro province, Ecuador
Architects: PMMT architecture studio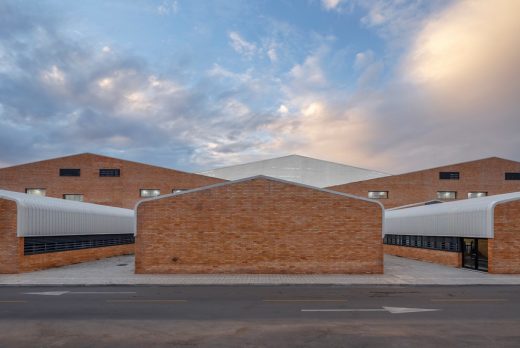 photograph © Bicubik
Machala Hospital Building
Comments / photos for the Architecture of Safety guide page welcome