Bathroom Design, Home Cabins, Steam Bath, Sauna, Multi-jet Shower
Advantages To Installing a Home Steam Shower
Effective Bathroom Space Utilization – Architectural Design Article
11 Sep 2018
Seven Advantages To Installing a Home Steam Shower
A steam shower is an excellent addition to nearly everybody's bathroom. They're a great source of comfort and ease on just a little bit of space. While being just a little bit bigger than typical shower cabins, they provide much more in way of features. A steam bath, a sauna or a multi-jet shower experience. All of these things can be obtained from them just the one unit. As a result, they provide all the advantages of each of these units combined into one.
The 7 Advantages To Installing a Home Steam Shower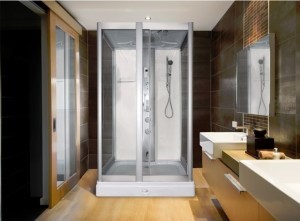 Here we talk about the most desirable benefits:
Flexibility
A steam shower combines not just a typical shower, but a multi-jet RV shower head which sprays water at you from every direction. It can also include a sauna, a steam bath as well as a sound system with an mp3 player and a radio. Modern steam showers come in designs that have different lights. You can select from the lights that are suitable for the mood that you're presently in.
Size
While steam showers are somewhat larger than standard shower stalls, they are certainly a whole lot small compared to the various installations they could replace. A sauna normally is a separate room and that's also the same with a steam bath. A steam enclosure is double the size of a regular shower stall. But when you are considering its efficiency and the advantages provided, a steam enclosure can provide what the other variations can give. Nearly every bathroom, except really small ones, can fit a shower like that.
Well-being
It's a personal spa in your home. The water jets can provide you with a massage. The sauna and the steam bath can help you relax. All of this while you are playing your favorite music under a very calming and vibrant light. It's the finest way to end a stressful week and also the finest way to start a hectic day.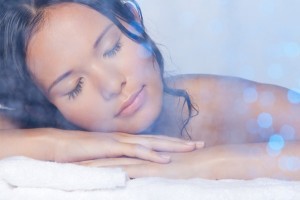 Overall health
If you compare it to a standard shower, which is used almost entirely for hygienic purposes, steam showers provide remarkable health rewards. Saunas and steam baths can reinforce your immune system which is especially important during the winter. It could help improve the health of your cardiovascular system. Endurance athletes go to saunas or steam baths on a regular basis for these two reasons. The symptoms of rheumatism and chronic pain could also be decreased.
Cleanliness
A standard steam shower is a closed system. Water doesn't get out of it. It only leaves the steam shower through the steam that goes out as you open the door, and through the skin, if you do not wish to rub yourself dry with a towel in the cabin. Steam enclosures aren't vulnerable to developing molds compared to the regular joints and tiles that you see in bathrooms since high quality materials are used to manufacture them.
Ease Of Installation
Steam showers do, obviously, need connection to the plumbing lines of your home, but that is just about everything they need. In theory, they do not even need to stand on a tiled floor, since they are an enclosed system. These models could be placed in any area of your home. All that's required is for the preferred spot to have the needed plumbing. No need to lay tiles, there is no need for any arduous task. Because of this, it might be more affordable to install steam enclosure compared to a regular shower stall, as silly as it might sound, you need to take a steam shower into mind even if you think that you are not able to afford it.
Style and design
The last aspect that'll be talked about is the design and style. They cover anything from the design of a traditional finnish sauna to ultra-contemporary and colorful ones. You'll have a hard time locating a bathroom that does not go through a visual upgrade with a beautiful new steam enclosure.
Building Articles
Kite House, near Salisbury, Wiltshire, Southern England
Design: AR Design Studio, Architects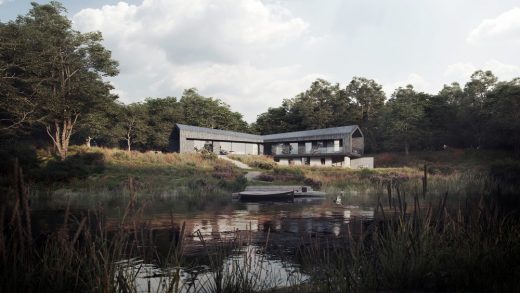 picture courtesy of architects office
House on River Avon
Comments / photos for the Advantages To Installing a Home Steam Shower page welcome