Advantages of purchasing a home solar power system guide, Tips, Online Advice
Advantages of Purchasing a Home Solar Power System
19 Feb 2021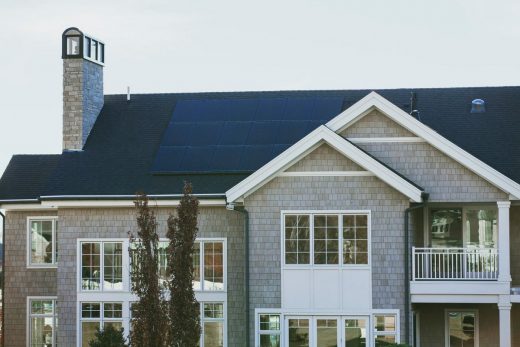 With so many problems and issues everywhere around us, the process of preserving our planet and saving it for future generations is harder than it seems. This requires quite a lot of time, energy, patience, and money, and these are the things some people can't afford.
That's why finding simple and effective solutions that might turn out to be more helpful than we've imagined is the right way to go. Living in a home that makes the most of its solar potential and relies on this sort of power is one of the ways to do that. So, if you're thinking about purchasing such a home but are still unsure whether this is a good idea or not, here are a few advantages of buying a home solar power system.
Saving money
Nobody loves wasting money on bills and even though we all know this is something we have to do, the process of paying your bills could easily turn into your saddest day of the month. This is particularly true when it comes to paying your electricity bill, which is why doing whatever you can to keep it under control is a must. You can save electricity at home in several different ways, but the most effective and visible change is switching to solar power.
Most people don't even know how much energy they're using and how much they can save if they switch to solar panels. But, the fact is that this idea could end up saving you almost $1,500 a year! Of course, the exact amount depends on the size of your home, the number of people in your household, and your lifestyle, but this amount of money is still staggering. And if that doesn't convince you to go solar, nothing will!
Boosting the value of your home
In case you're thinking about selling your home sometime in the future, making sure it's in the best conditions is very important. The visual appeal of your home and how sturdy, reliable, and inviting it is might easily be among the biggest factors you need to take into consideration before doing that. And there's nothing sturdier and more reliable than a home solar power system!
Such a system can raise the value of your home and encourage potential buyers to pay special attention to it. Additionally, properties with an existing solar system tell the buyers that they have nothing to worry about – there's no need for new updates and investment, and that's always better than having to invest tons of money into spicing up the home you've just purchased. So, if you install a solar power system now, you'll effectively end up making more money later, which makes this a must-have feature that will help your home stand out from the competition.
Using professional solutions
When installing a home solar power system, there are two ways to go – you can do everything on your own, or you can hire professionals to do everything for you. While the former option is a bit cheaper and simpler, it may not always be the most effective, especially if you've never done this before. That's why sticking to professional solutions and people who deal with solar systems for a living is always a better solution.
Unfortunately, most people are afraid of the amount of money they'll have to invest in this project, which is why they're trying to find the most affordable option. Luckily, there are professional solutions that are both high-quality and cost-effective, and you don't even have to pay the full price right now. If this option works for you, you can always shop iinergy & pay later with Humm, thus making the best of both worlds. In short, you'll equip your home with a professional solar power system without spending too much money, and that means you'll be able to make the most of your area's solar potential.
Saving the planet
In the end, this is another reason why using solar power is so useful, not just for your own home, but for the entire world. Preserving the planet for future generations should be our top priority, and unless we start making drastic and radical moves right now, we'll never be able to save Mother Earth.
So, instead of wasting natural resources, we could all make a huge difference by switching to solar power and using it daily. And the best thing about this idea is that you'll be able to inspire your neighbors, friends, relatives, and other people in your area, which means you'll all be saving the planet together. That's ultimately much easier than doing everything on your own, so start spreading the word today!
Advantages of Purchasing a Home Solar Power System Summary
Installing a home solar power system is one of the best investments you can make on so many levels, so don't wait any longer and start exploring this idea right now!
Comments on this guide to Advantages of purchasing a home solar power system Tips article are welcome.
Solar Panels
Solar Panels Posts
DIY Solar System: how to install solar panels
Invest in a Solar Power System Advice
Before Installing Solar Panels
Types of roofing for solar panel installation
Home Articles
Residential Architecture
Comments / photos for the Advantages of purchasing a home solar power system advice page welcome