10 reasons why a high-quality kids bed is worth the investment, Home decor design tips, Online property style advice
10 Reasons Why a High-Quality Kids Bed is Worth the Investment
22 Sep 2022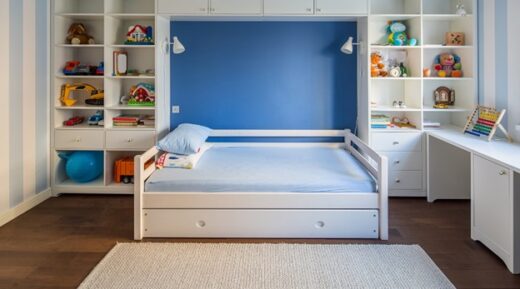 When your child's bed breaks or starts to wear down, it's time to buy a new one. But many parents are hesitant to spend money on expensive kids' beds because they think they will just break again in the future.
This shouldn't be the case though, and there are many reasons why you should invest in high-quality B2C Furniture's kids beds that will last you through many years of your child's life.
Cost of poor sleep
Studies show that poor sleep can lead to health problems such as obesity, high blood pressure, and depression. One study found that people who only slept five hours per night were four times more likely to be obese than people who get eight hours of sleep per night.
Poor sleep also impacts mood and concentration levels. One study found that people who had less than six hours of sleep per night showed a significant decline in their mood when compared to those who had at least eight hours of sleep per day. In addition, those with less than six hours of sleep showed an increased level of irritability and higher rates of anxiety when compared to those with adequate restful slumber.
Child development
Sleep is essential for children to grow and develop. The American Academy of Pediatrics found that babies sleep better in their cribs than in their parents' beds because they don't have to fight for space and they can't be accidentally smothered by pillows.
Cribs are also safer, as they help prevent kids from getting into trouble or falling out of bed. And an investment in a high-quality bed could last you until your child reaches toddlerhood, which will save you money in the long run!
Toddler safety
A high-quality bed will have features that promote healthy sleep habits and help protect your child from injuries. Chances are, if you're considering buying a new bed for your toddler, you already know about the importance of getting them good quality sleep.
A high-quality bed can also help to keep your little one safe. The mattress should be made of materials that are fire resistant so it doesn't become an additional danger for children who may be able to climb on top of it. There should also be no sharp edges or protruding parts that could injure them in any way.
Parents experience poor sleep
Kids aren't getting enough sleep, and it's hurting their health. Studies have shown that kids who are getting at least 8 hours of sleep per night grow up to be healthier adults. But many parents struggle to get their children to bed on time and stay asleep through the night.
One major factor contributing to this problem is low-quality beds. 73% of parents surveyed, they've been frustrated with bed quality at some point in time.
Maintenance costs
Maintaining a high-quality bed will cost more than maintaining a cheap one. The higher-quality bed will last longer and you won't need to replace it as often. If you are looking for an investment, this is one of them. Your child will be sleeping in this bed every night, so it's worth investing in something that lasts.
Ergonomics
A study found that kids who sleep on their stomachs or sides have an increased risk of SIDS (Sudden Infant Death Syndrome). This risk increases as babies get older, so it's important to invest in an ergonomic bed for children over the age of two.
Not only can the ergonomic bed help prevent SIDS, but it can also reduce acid reflux, asthma attacks, and snoring by removing pressure on the chest and stomach while sleeping on your back.
A quality bed will last longer than a cheap bed because they're made with sturdier materials like natural latex foam. And since they're designed to be both comfortable and supportive, you won't need to replace them as often!
Safety standards
A high-quality kids' bed will last much longer than an average kids' bed. A high-quality kids' bed will not only have better quality materials but it will also be made with safety in mind. This means that the mattress would be fire retardant and contain no harmful chemicals or toxins that could cause harm to your child.
In general, a typical mattress lasts about 5 years before needing to be replaced. Depending on how often you plan on purchasing new mattresses for your children, this can save you money in the long run by investing in a higher quality product that lasts longer between purchases.
Technology and electricity usage
When investing in high-quality kids' beds, it will pay off in the long-term. It can cost more upfront, but you'll save money over time on things like purchasing new furniture and replacing bedding sets.
The average mattress lasts about 10 years. Investing in higher-quality bedding sets can help extend that lifespan to 15-20 years. Plus, you'll never have to worry about your kids outgrowing their beds!
Designed for comfort and health
A high-quality kids' bed will not only feel better for your child, but it will also last longer and be healthier for them. It can also help with back pain in children as they grow older. There are many different materials to choose from, so you can find one that best fits your budget and needs.
Higher quality beds will last much longer than cheaper ones which save money in the long run as they won't need to be replaced as often. These beds are made to prevent dust mites which can contribute to allergies and asthma in children, who are more sensitive to this than adults.
Long term savings
A high-quality kids' bed can help save money in the long run by reducing costly repairs and replacements. For example, a quality mattress will last at least 10 years, while cheaper mattresses may only last 5 years. This can save hundreds of dollars in mattress replacement costs over time.
Similarly, by purchasing a higher quality bed frame instead of a cheaply made one you are likely to have it for many years before having to replace it.
Conclusion
As you can see, it's worth investing in a high-quality bed for your kids. From the safety of their sleep to their posture development, there are many benefits to having an investment that will last them through childhood and beyond.
Comments on this Reasons Why a High-Quality Kids Bed is Worth the Investment article are welcome.
Bedroom Design
Bedroom Articles
Modern versus contemporary bedroom designs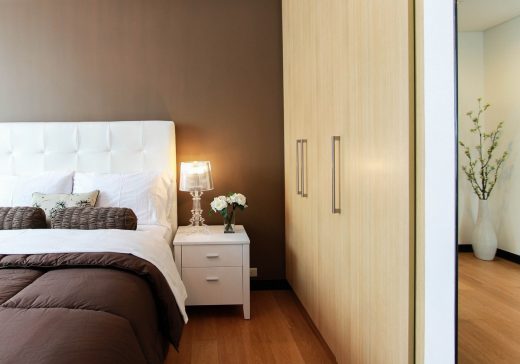 Essentials things for a perfect master bedroom
Make Your Bedroom More Comfortable
Touches Of Glamour for your Bedroom
Property Articles
Residential Architecture
Comments / photos for the 10 Reasons Why a High-Quality Kids Bed is Worth the Investment page welcome