8 tips to transform your garage into a home office Advice, House furnishing help, Property guide
8 tips to transform your garage into a home office
15 Apr 2020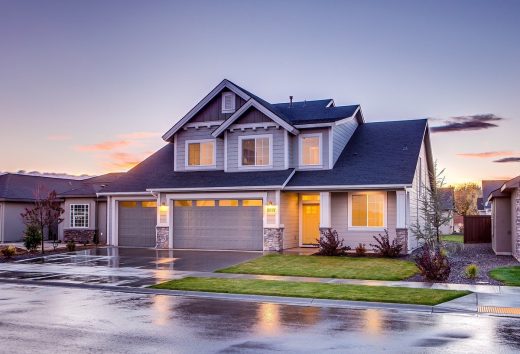 If you've outgrown your spare room or are just looking for somewhere to stretch out, your garage could be the perfect place to set up a new home office. With only 9% of Brits using their garage to store their car, according to a survey by insurer Admiral, these spaces typically become dumping grounds for sports equipment, unneeded appliances and general junk.
If this sounds like your garage, consider these tips and transform this unused space into a practical area to get some work done.
8 tips to transform garage to a home office
Have a clear out
If your garage is full of mess and discarded belongings, take some time to clear these out. Anything you don't need or want can be sold or donated and anything else can either be moved into the loft space or into a storage unit. If your business works with stock, your storage unit could double up as a location to house that second chest freezer plus some of your surplus products.
Think about the temperature
It's likely your garage gets pretty chilly during the winter months so ensure you insulate the room. Seal the room to ensure no cold winds can get in and that the walls are protected from external temperatures. Do this by battening the walls then using sheets of fibreglass insulation, secured behind plasterboard. The Spruce has more information on the types of insulation available, or you could speak to an employee at your local DIY store for guidance. Alternatively, consider employing a professional to install insulation in your garage space.
As well as insulation, you'll also need to think about heating. Electric, plug-in heaters work fine but they can be expensive to run. A good plumber should be able to feed in some pipework and allow you to have a radiator installed that will keep the room warm once the insulation is in place.
You will also need to consider replacing your garage door for a sealed unit or consider ways of insulating this too. You may decide to brick up the front of the garage and install a regular door, or you could fit a snug frame around the door to stop any heat from escaping.
Let in the light
Many of us find that we are more productive when we have natural light to enjoy. Our garages are typically quite dark and dingy spaces so consider knocking out some brickwork to have windows installed or swapping out your hinged garage door for a sliding one that has glass panes.
Add floors
It's a good idea to cover up your concrete garage floor with something more welcoming. Lay down thick insulation then install laminate flooring or tiles to create an attractive finish that seals in the heat even more.
Sort out any electrical issues
It's likely your garage has a ceiling light but does it have all the sockets and switches you need? Enlist the help of an electrician to fit plug sockets in the walls, using cables fed in from the main house. That means you won't need to worry about extension cables and leads when trying to set up your workspace.
Paint the walls
It's time to decide on a paint colour.
Blue is considered to be a good colour for an office space. It's thought to increase focus and encourage productivity – great if you're always working to deadlines.
Green has a calming effect on people, especially soft pastel shades. Paint the walls green or introduce some of this shade using plants – another element of a productive and welcoming office space.
Alternatively, you could play it safe and opt for an off-white shade that allows you to have fun with artwork and furniture. Take a look at this guide on colours for offices to help you make your decision.
Decide on your theme and add personality
It's easy to head to a store such as Ikea and get carried away with neutral and cost-effective furniture. However, this is your office space so it's the opportunity to have a little fun. Embrace an on-trend industrial theme, with raw wood and exposed metals. Or adopt a bohemian vibe with macrame wall hangings, bean bags and soft textiles. Whatever your business, create a theme that keeps you focused and that you enjoy spending time amongst.
Ensure your family knows this is your space for working
While we're sure you won't mind the kids popping in to say hello, ensure everyone knows that your renovated garage is your office space for your business – not a communal area. Set time limits on when they can pop in and let them know when you have a big project on or need time alone.
Take on these tips and you'll have a functioning office space in lieu of your misused garage. Pay close attention to the basics then have fun with the decor later.
Comments on this guide to 8 tips to transform your garage into a home office article are welcome.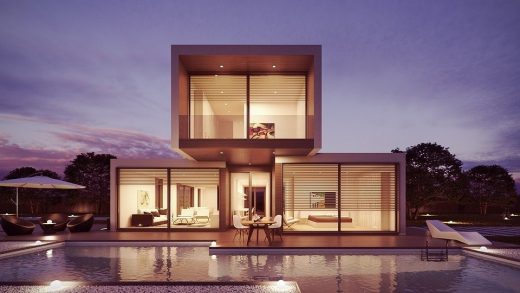 image courtesy of article provider
Home Design
Poperty Design – architectural selection below:
Comments / photos for the 8 tips to transform your garage into a home office Advice page welcome