5 things to do before moving out of your home Advice, House Removal Tips, Tidying Guide
5 things to do before moving out of your home
22 July 2020
Moving out can be incredibly exciting and exhausting at the same time. It is an exciting journey as you will embark to a new chapter in life, and tiring as you need to prepare for it.
The good news is: We've all been there! It is also an experience that we will all go through again. The bigger question is:
How can you have a smooth moving out transition?
How can you be sure that you haven't missed anything important?
Do you want a stress-free moving out day? Would you like to know the 5 most important things that you need to do before your moving day? If you want a smooth transition to your new home, there are a few things that you should consider doing to avoid the worst-case moving out scenario.
What are those? We have compiled the 5 essential things that you need to do before moving out.
Moving out of your home Guide
Let's dig into it!
1)  Plan
Think about it… the transition to moving to a new home, a new city or a new country will go smoothly if you are well-prepared. As the old adage goes, those who fail to plan, plan to fail.
So, it makes sense to plan and set your arrangements ahead of time! Take a look at the blueprint of your new home. Write down the stuff that you need and where to place it. That way, you can prioritize the items and belongings that you'll need the most. Planning also involves budgeting, of course! And getting to know your new neighbourhood in advance is important.
Do a little research about your new suburb, street, or city. Knowing where the nearest shops, banks and other essential amenities are will save you an abundance of time later on!
2)  Sort out!
Sorting out your belongings is one of the most challenging tasks that you need to complete before the big moving day. It can be emotionally draining to decide on what to keep and what to throw. Use the Kon-Mari method popularized by Marie Kondo. She utilizes the following methodology for sorting and you should to before moving to your new address:
Keep the things that matter to you.
Choose the belongings that spark joy.
Don't keep items that you may use 'someday'.
Think of your possessions as living things.
Discard regularly.
Tidy by categories and not location.
Take only the things that you need and love the most. Why? If you end up taking everything, you will spend a fortune transporting it; and the new place will get cramped. It doesn't seem like a fresh start anymore!
Do not worry about what's left. Give it away to friends and relatives who can put it to good use. You can also donate some of it to charity.
3)  Create a checklist for moving
The moving out or moving in checklist is essential as it serves as your guide throughout the moving process. The moving out checklist should include all the important things that you need to do from packing to cleaning the entire residence and checking for damages.
If you have a detailed moving out inventory, you will not forget anything, and you will not have a problem getting back any deposit if you have a landlord. Also, the list can show you the estimated cost of transporting your belongings, including extra services.  So, grab your pen and paper, and start writing your moving out checklist now!
Not bothered creating your own checklist? We've collated some essentials
Grab your important documents.
Change your address with your utility company.
Create a moving budget for expenses and stick to it.
Don't forget the toilet paper!
Be sure to get a lot of moving boxes.
Grab essential supplies.
If you're using professional movers, make sure they have insurance.
Don't forget to settle any outstanding rent.
Put any excess belongings into storage.
Throw all your trash.
Clean your garage.
Don't forget to notify your friends and family.
4)  Pack!
Here comes another challenging task – pack your things! Pack in advance. Start packing the things that you will not use during your last days in your old home.
Invest in high-quality boxes to safeguard your belongings. Label the boxes "fragile" for safety. Keep the essentials in one suitcase such as toothbrush, medication, some clothes, toys for the kids and pets, documents, etc. Even if catastrophe strikes or the moving truck got lost along the way, you'd have the essentials.
Packing doesn't have to be disastrous. All you need is the right box to secure your belongings. And another suitcase for the essential things!
5)  Get help!
Lastly, get help! This is also the stage where you need to solve the moving dilemma question – are you hiring a moving company or getting help from friends? Getting help from friends is a practical choice. On the other hand, if you have more stuff or are moving long distances, it would be best to hire a moving company. Whatever moving out situation you are in, always ask for help!
The Final Word
There you have it – the 5 things that you need to do before moving out! Only take what you need the most. It's not healthy to fill your new place with clutter from your old home.
Do not hold on to things that are not useful. Let others have it. If you need help, do not hesitate to reach out to your friends, family and relatives. They will be happy to help you move out. Congratulations on your new home and happy moving!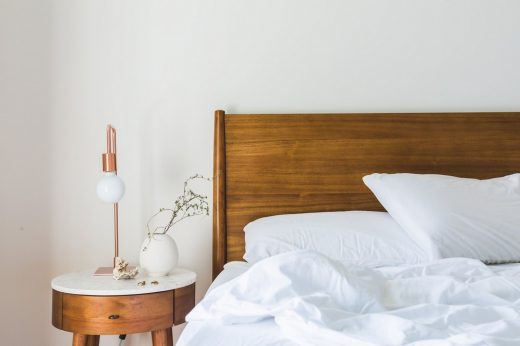 Comments on this guide to Why Architects should choose Airless Paint Sprayers article are welcome.
Building Articles
Comments / photos for the 5 things to do before moving out of your home page welcome