4 signs prove you need to install garage doore advice, Building safety help guide, Secure property tips
4 Signs Prove You Need to Install Your Garage Door tips
June 8, 2021
In a usual scenario, a perfect garage door should be in a position to last you for over ten years. Unfortunately, garage doors usually break down from time to time like anything else, and you will automatically need garage door installation to replace the broken door. Some garage doors fail unnoticed making it necessary always to keep an eye on your garage door. As said above, your door garage won't last forever, and it is now high time to get to know the signs experienced to tell when it is the right time to replace your garage door.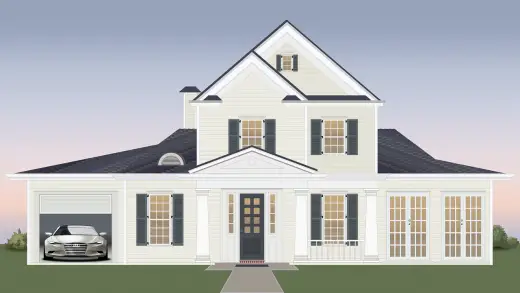 4 Signs to Prove You Need to Install Your Garage Door tips
Distinguish What You Are Looking For
Your garage door is prompt and will need installation. This article will automatically shed more light on the signs you'll probably see for a call for a new installation; when such symptoms occur, it's usually the best time to give your garage door installation provider a call.
When Speed Decrease
Garage doors are usually heavy and oversized; you will not expect them to open, so that would consider speedy. But in general, most of these garage doors open in just a few seconds.
Although it depends on how each specific garage door is designed, you will find out that some older entries tend to open slowly than others. Whenever you realized that your garage door has started taking a long time to open or close, it simply means that it's struggling, and this is automatically a sign that it needs to be replaced.  A decrease in efficiency performance when not attended will automatically lead to an entire breakdown.
Frequent Maintenance
Regular garage door maintenance is usually evidence that another garage door is needed.  When you find out that your garage door has been maintained from time to time than its function, then this may be a sign, and it's time for another door installation.  When you think of the amount of money for maintenance, you will opt for a new garage door investment which will perform better and last for several years.
When Heating and Cooling Costs rises
You will notice that weather constantly changes, and hoping to be comfortable during winter and summer becomes a dream. During specific seasons, you will find out that it takes a long time to cool or heat your home, which will automatically cost you by raising your bills more than expected. When your garage door starts affecting other factors in your home, it is probably the right time to replace it.
Damaged Garage Door
These doors are the most functional part of your entire home; they are known to serve a visual purpose as well.  Your garage door is always in public, just like other doors and windows. Whenever it becomes damaged, with substantial scratches and other inadequacies, this is termed to be the best time for your garage door installation.
Have you been neglecting your garage door for years? Oh no! It should not be ignored but taken as the most crucial part of your home. In case of any indication of problems, don't hesitate to call a certified technician for the door installation. Never let this essential feature fail at any time.
Comments on this 4 signs prove you need to install garage door article are welcome.
Garage Doors
Garage Door Posts
Garage Door Mechanisms: Torsion and Extension Springs
Motorized garage door screens in your house
Building Articles
Residential Architecture
Garage Screen Summer Movie Theater, Gorky Park, Moscow, Russia
Competition winner: the SYNDICATE architecture bureau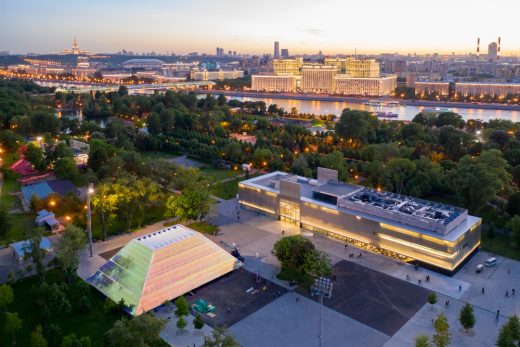 photo © Iwan Baan
Garage Screen Summer Movie Theater
Comments / photos for the 4 signs prove you need to install garage door guide page welcome