3 things to learn about Fabuwood Kitchen Cabinets, Home design style guide, Property decor advice
3 Things You Must Learn about Fabuwood Kitchen Cabinets
Apr 2, 2021
Your kitchen cabinetry is the most striking aspect of your home. The cabinets are the first things that people notice when they enter your cooking space. You need to pick out the perfect kitchen cabinet materials, especially Fabuwood cabinetry that goes with your kitchen décor and leaves a great impression on your guests.
Cabinets play a significant role to improve your kitchen's look as well as staying within your budget. You will need to consider a host of factors besides cabinet look, feel, and design. Style and durability are the two key aspects that you need to factor in while choosing kitchen cabinets.
According to an article published in Huffington Post, these days most kitchens are open to the living room or space and so, look for design cabinets that ensure a flawless transition. Here are the three aspects you need to consider when choosing Fabuwood cabinets:
3 things to learn about Fabuwood kitchen cabinets List
Advantages of Fabuwood cabinets
When it comes to Fabuwood, it is an imported material. You may choose from a plethora of options to give you a stunning and affordably-priced cabinet for your kitchen. If you are looking to perk up the look of your old cabinets or remodel your kitchen, Fabuwood is your best bet.
You can choose from multiple designs for the type of kitchen you have. Pick from trendy patterns, contours, and colors that fit a contemporary kitchen. Again, if you want to make your cooking space traditional or archetypal, Fabuwood has you covered. We recommend that you opt for the best quality Fabuwood cabinetry for an enhanced look and durability.
Choosing the best kitchen cabinets
When you are looking for kitchen cabinetry, you may choose from maple, oak, walnut, and more. Here are some tips to help you make an informed decision:
Cabinet material: Quality cabinets are made of oak, maple, cherry, and birch, which are accessible with ease these days. You can pick from several designs, colors, and styles to perk up your kitchen cabinets. The material plays a crucial role when it comes to Fabuwood kitchen cabinetry for more functionality and durability.
Cabinetry with front frames: These cabinets are trendy and preferred by most homeowners. It involves a construction technique that means designing a cabinet face from wood pieces. Usually, a kitchen cabinet with front frames is designed using vertical and horizontal pieces of hardwood. These cabinets are budget-friendly as well compared to the standard ones available in the market.
Fabuwood cabinetry for the best style
Whether you are looking for high-quality Fabuwood cabinets or standard ones, the material has something to offer for all types of tastes and budgets. When you build kitchen cabinets, Fabuwood makes use of the top-tier wood to make your kitchen cabinets the most durable, best, and functional. When it comes to Fabuwood cabinetry, they are first-rate products with no flaws or imperfections. Then, choose Fabuwood that adds pizzazz to your kitchen décor without creating a dent in your wallet.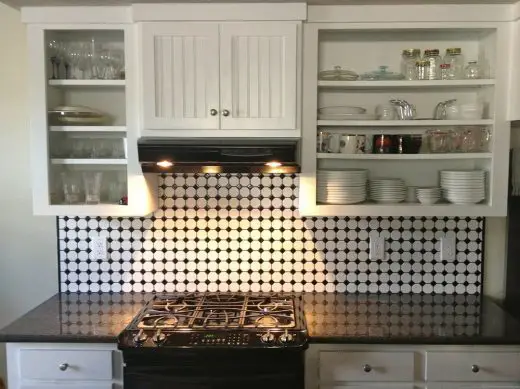 3 things to learn about Fabuwood kitchen cabinets Conclusion
Choose Fabuwood cabinets that improve the look of your kitchen but that does not mean you will spend all your money on them. Look for the best finishes, quality material, and durability when choosing Fabuwood cabinetry.
Comments on this guide to 3 things to learn about Fabuwood Kitchen Cabinets g article are welcome.
Kitchens
Kitchen Design Style Posts
Kitchen design ideas that are eco-friendly
Top ways to bring color into an all-white kitchen
Building Articles
Residential Architecture
Comments / photos for the 3 things to learn about Fabuwood Kitchen Cabinets Guide page welcome