RMJM Architects UK, Pringle Brandon Drew Architects, Appointment, Europe, London
RMJM Architect Director : Miriam White
Contemporary Architecture Practice
6 Sep 2011
RMJM Architect Director Miriam White
Miriam White, a former RMJM director, has joined London-based Pringle Brandon Drew Architects. This follows the recent move of Will Alsop to form a new practice titled All Design.
Miriam White: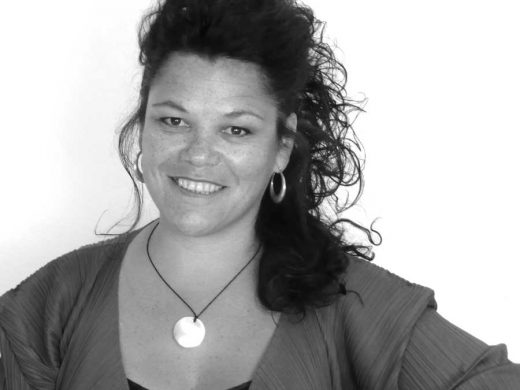 Miriam White has previously worked for major architects Foster + Partners and Rafael Viñoly Architects
2 Jul 2009
RMJM Practice News
RMJM BOLSTERS LONDON STUDIO WITH NEW TOP TEAM
RMJM, one of the world's leading architectural companies, has announced plans to significantly strengthen its London studio, starting with the appointment of a new top team. Miriam White, previously of Foster and Partners and Rafael Viñoly Architects, joins this week in the newly created position of Operations Director.
Miriam White has a reputation in the industry for her efficient delivery of projects within budget and on or ahead of schedule. During her 10 years with Foster and Partners and three years with Rafael Viñoly, she acted as project director on mixed-use, office and transportation projects in London and overseas, including Battersea Power Station Development, HSBC International Headquarters at Canary Wharf and Spittalfields Market office development.
Her overseas work includes Raffles City in Bahrain, a high end waterfront residential development; Hong Kong International Airport; and the Museum of New Zealand, the country from where she originates.
RMJM's Chairman of Global Delivery, Marcus Noble, said: "While RMJM has been expanding into new territories overseas, with offices just opened in Bahrain, Istanbul and Doha, it's vital that we maintain a strong base in our domestic market. Miriam's appointment represents the first stage in our renewed investment in our flagship London office to build on our success to date. I will shortly be announcing additional strategic appointments, each of which will significantly raise the profile of our London studio and our competitive position in the city."
On her new position, Miriam White added: "RMJM London is well regarded in the industry for its work throughout the world, with teams working on major international projects in countries such as Turkmenistan, Libya and Russia, including the new headquarters for Gazprom in St Petersburg. I am now thrilled to be bringing my experience of working in the London market to ensure that RMJM also builds on its reputation for design excellence closer to home where the RMJM story began over 50 years ago."
RMJM Architect Director Miriam White information / image from RMJM Architects
RMJM Appoints Marketing Director to Support European Growth
18 Aug 2008
RMJM, one of the world's largest architectural practices, has made a new senior appointment in the UK with the arrival of Julie Bartlett as European Marketing Director.
While many architectural companies are cutting back in the current credit crunch, RMJM is enjoying continued growth with an increased focus on new geographic
territories and diversifying into new sectors. The company, which has 15 offices worldwide and £10.5 billion worth of construction value on its books, is looking at wider opportunities in Europe and the appointment of Bartlett to this new position will support the company's drive into new markets.
In addition to its Edinburgh headquarters, RMJM's European offices are in London, Cambridge, Glasgow, Moscow, St Petersburg and Warsaw. These offices are managing some of the company's most high-profile and technically challenging projects including the new headquarters for oil giant, Gazprom, with a building in St Petersburg which on completion will become the tallest tower in Europe.
It is also currently negotiating major contracts in growing economies including Kazakhstan, Algeria (and wider North Africa), Libya and Cairo, which will all fall under Bartlett's remit.
Bartlett brings with her a wealth of experience in marketing and business development in the architectural and construction industry in both the US and
Europe, including senior positions at leading design and architecture brands ARUP
and SOM. She will be based in RMJM's London office in Shoreditch.
In her new role as European Marketing Director, Bartlett's priorities will be to coordinate the activities of the 11-strong European marketing team and to introduce new ways of presenting the company's credentials to its clients and the wider business community. She will also be crucial to the company's roll out of a new logo and brand which are expected to be unveiled next month.
Julie Bartlett said: "My first impression on arrival is the real buzz in the office as the company wins ever more exciting projects, both in terms of scale and innovation in design. As the company grows, the challenge is to ensure that we are presenting a consistent but exciting brand to the business community and I'm looking forward to supporting the design team in this going forward."
RMJM's Chief Executive, Peter Morrison, commented: "Julie has worked on some of the biggest architectural brands in the business and it's a coup for us to have secured her insight and experience."
In a further boost to the firm's marketing efforts, RMJM's North American branch – RMJM Hillier – has also appointed a new Marketing Director. Gale La Cava joins the firm from Kohn Pedersen Fox Associates, where she was marketing director for over 17 years. As well as leading the day to day activities of RMJM Hillier's marketing department, Gael's role is to provide the firm's leadership with the vital support they need to pursue the most coveted design projects.
European Marketing Director Announcement text from RMJM 180808
Bartlett will head up RMJM's 11-strong marketing team and focus on new European markets for the firm.
Location: Edinburgh, Scotland, UK
Architecture Practice Information
RMJM head office based in Edinburgh, Scotland, United Kingdon
Architectural Design
Wavegarden Scotland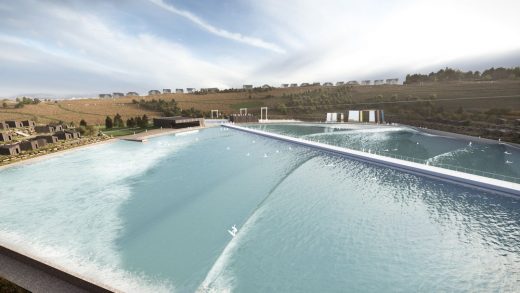 image : HarrisonStevens
Wavegarden Scotland
Comments / photos for the RMJM Architect Director Miriam White – RMJM European Marketing Director page welcome