AS+GG Architects Chicago, Illinois Architecture Office, Skyscrapers, US Design Studio
AS+GG Architects Practice Information
Chicago Design Practice, USA: Illinois Architecture Firm Information + News
post updated Apr 25, 2021
AS+GG Architects News
Lynn S. Beedle Lifetime Achievement Award
Adrian Smith, AS + GG Architecture
AS+GG News – National AIA Young Architect Award
CHICAGO, Feb. 17, 2011 — Sara Beardsley, AIA, a senior architect at Adrian Smith + Gordon Gill Architecture, is one of 11 recipients of the American Institute of Architects (AIA) Young Architects Award for 2011.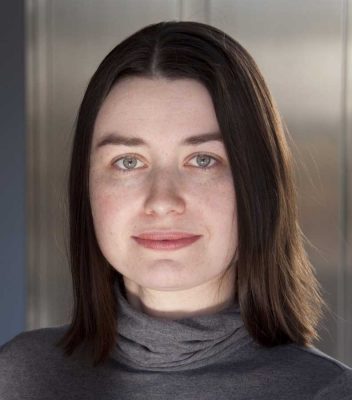 image © Adrian Smith + Gordon Gill Architecture
Young Architects are defined as professionals who have been licensed 10 years or fewer regardless of their age. This award honors individuals who have shown exceptional leadership and made significant contributions to the profession early in their careers. The Young Architects Award will be presented to the recipients at the AIA 2011 National Convention and Design Exposition in New Orleans in May. The award from the national AIA is the most recent of several major honors for Sara, who was the winner of the Dubin Family Young Architect Award given by Chicago AIA in 2010. Sara was also featured on the cover of Crain's Chicago Business as part of its annual "40 Under 40" feature honoring Chicago's most promising talent in various fields.
In explaining her architectural philosophy, Sara—who will be addressing the AIA Convention as a Young Architect Award winner—likens buildings to "living, functioning machines." Sara's skills will become increasingly prevalent in the new century as energy usage becomes more of a factor in design and engineering.
At AS+GG, Sara led the design efforts on the firm's proposed modernization and greening of Willis Tower, a role for which she's uniquely suited given her lifelong appreciation for Chicago's architectural tradition and her commitment to sustainability in the built environment. She is also currently involved with a confidential supertall tower project in the Middle East.
Born and raised in the Chicago area, Sara has a special fascination with energy issues and the design of tall buildings. Among her past projects at AS+GG are the Federation of Korean Industries headquarters in Seoul, Korea; a supertall hotel tower for a confidential development in Dubai; the Verde Offices; the Mansion; and the Chicago Central Area DeCarbonization Plan, to be published in Toward Zero Carbon, a new book forthcoming in March 2011 from Images Publishing (Australia).
Before joining AS+GG in 2007, Sara was a technical studio head at the Chicago office of Skidmore, Owings & Merrill. There she collaborated with Adrian Smith, FAIA, on the design of the Trump International Hotel & Tower in Chicago, and led the renovation design of Mies van der Rohe's Dirksen Federal Building. Prior to working at SOM, Sara interned at several local firms including Holabird & Root, where she worked on the IIT Student Center and the Booth Library at Eastern Illinois University.
"Sara is one of the most talented, versatile and committed young architects working in the United States today," Adrian Smith said. "The quality of Sara's that strikes me most is that for her, architecture is not merely a profession. It's a mission and a calling. In her young career she has already developed a significant reputation as an expert on projects involving preservation and sustainability. She's drawn in those directions, I think, because of her understanding of architecture as a tool for addressing some of the most pressing problems we face as a global community.
"It's that quality, among others, that made her the ideal candidate to lead our greening and modernization project for Willis Tower, and to focus on the process of retrofitting existing buildings described in our award-winning Chicago Central Area DeCarbonization Plan. There are 'sexier' things that an architect might do than analyzing how to make exterior wall and mechanical systems in our existing building stock more energy efficient, but none more important. Sara understands that and embraces it."
More studio information for AS+GG Architects online soon
Adrian Smith Gordon Gill Architecture : main page on the studio with news + key projects
Location: Chicago, Illinois, United States of America
Chicago Architects Practice Information
AS+GG Architects is a Chicago architecture practice Adrian Smith + Gordon Gill.
AS+GG is focused on the design of high-performance architecture on an international scale.
Adrian Smith + Gordon Gill is dedicated to the creation of new paradigms for sustainable development. The AS+GG office utilizes a holistic, integrated design approach that emphasizes a symbiotic relationship with the natural environment- a philosophy termed 'global environmental contextualism.'
The approach results in buildings that not only greatly reduce their negative environmental impact, but in some cases, virtually eliminate it altogether. Current work by Adrian Smith + Gordon Gill includes projects in Chicago, Abu Dhabi, Dubai, Mumbai, Vancouver, Belgrade, London and China.
Christopher Drew Joins AS+GG as Director of Sustainability
CHICAGO, Jan. 14, 2010 – Adrian Smith + Gordon Gill Architecture is pleased to announce that Christopher Drew, PhD., has joined the firm as Director of Sustainability. He will be a major contributor to AS+GG projects in terms of their energy efficiency, energy generation, reduction of carbon emissions, sustainable materials selection, waste management, water conservation and other key performance indicators.


photo © Adrian Smith + Gordon Gill Architecture
Dr. Drew, 43, was previously the Department Manager for Sustainability at Masdar City, a zero-waste, carbon-neutral development near Abu Dhabi in the United Arab Emirates. He helped develop all aspects of Masdar City's sustainability strategy, sustainability management systems and key performance indicators for design, construction and operation. In addition, he was responsible for Masdar's environmental permitting and management as well as all aspects of the city's waste management strategy.
"We got to know Chris Drew in the course of our work on Masdar Headquarters and were extremely impressed with the depth and breadth of his expertise in sustainability," said Gordon Gill. "We're extremely excited to put that expertise to work for us at AS+GG. With Chris's help, we're going to be able to make our high-performance buildings even smarter, more efficient and more in tune with the natural environment."
Prior to his involvement with Masdar City, Dr. Drew worked as Environment and Sustainability Manager for the supervision committee for the expansion of Abu Dhabi International Airport, where he helped develop and push forward the airport's sustainability framework with architects and design teams. He interfaced with airport planners, developers, the general public and the airport environmental team to promote and develop a transparent and holistic view of sustainability, environmental issues and land-use planning.
A native of the United Kingdom, Dr. Drew holds a doctorate from the University of Stirling and a Bachelor of Science in zoology from the University of Liverpool. He has written and published widely on ecological topics, including wildlife management and human impact on the environment and animal species. He has worked in the United Arab Emirates, the Sultanate of Oman, Azerbaijan, Kyrgyzstan and the United Kingdom. He lives in Chicago with his wife and two children.
Chicago Architecture
Buildings / photos for the AS+GG Architects Chicago page welcome