Kilmartin Museum Scotland, Scottish Heritage Funding News, Images, HLF Grant
Kilmartin Museum, Scotland
Heritage Lottery Fund Grant for New Heritage Building in Argyll and Bute, West Scotland
11 May 2018
Kilmartin Museum Grant News
Kilmartin Museum Redevelopment Project awarded National Lottery support
Location: Kilmartin Glen (Cille Mhàrtainn), north of Lochgilphead, Argyll and Bute, western Scotland
Design: Reiach and Hall Architects
Kilmartin Museum has received a confirmed grant of £3.2 million from the Heritage Lottery Fund (HLF) for their Redevelopment Project.
The project aims to transform Kilmartin Museum into a landmark venue that interprets and celebrates the global significance of Kilmartin Glen, one of the most significant archaeological landscapes in Britain.
Kilmartin standing stones: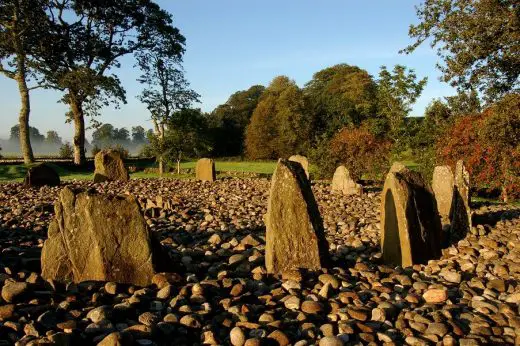 image courtesy of HLF
As well as becoming a significant cultural and natural tourism centre, completion of the project will enable the Kilmartin Museum to be able to care for its collection of artefacts, some of which are of international significance.
Thanks to money raised by National Lottery players, the project has taken a massive leap towards becoming a reality.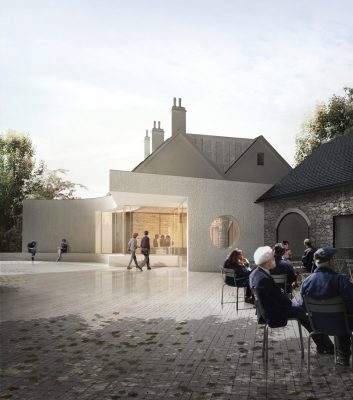 Providing all the funding is in place, construction work will begin on the project in January 2019, with the aim of works being complete by the summer of 2020. Estimated site visitors will increase to 44,000 that year, whilst the redeveloped Museum will have an economic impact on Argyll as a whole of £5.8 million in its first year.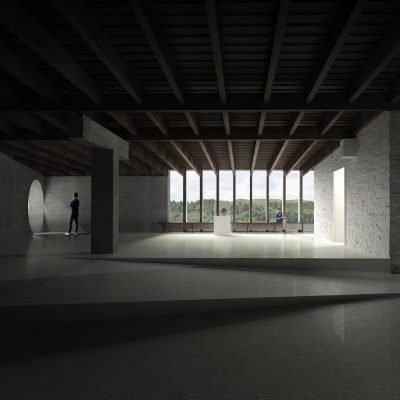 A major extension designed by award-winning architects Reiach and Hall will join together the two existing buildings creating a seamless Museum facility. This will provide a much larger exhibition space giving exciting opportunities get more artefacts on display and tell many more visitors the story of Kilmartin Glen's unique archaeological and natural heritage.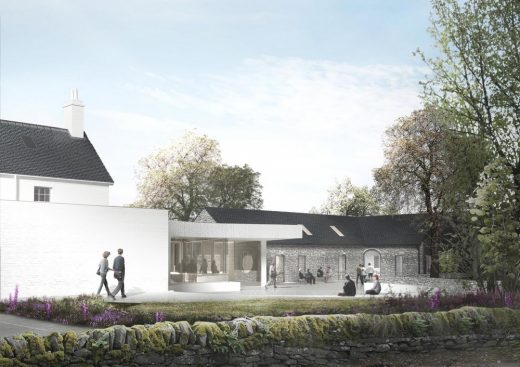 This project will ensure Kilmartin Museum has an international profile and it will become the must see archaeological attraction on the Scottish mainland, driving domestic and overseas tourism visits to Argyll and to Scotland. The new Museum will ensure that Kilmartin Glen gains the recognition it deserves and its larger scale and better flow will mean that more than twice as many people can experience its treasures, enjoy its stories and appreciate the important role it played in shaping the Scottish nation. The new Museum will however, continue to develop its local reputation as an invaluable community resource.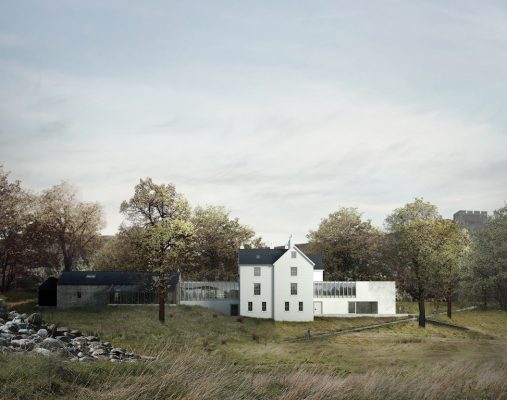 image courtesy of HLF
The education service aims to triple its current user numbers from 3,000 to 9,000 per annum due to better facilities and increased service capacity. Activities for students of all ages are planned and will transform Kilmartin Museum, enabling it to become Scotland's national centre for excellence in archaeology.
Crucially, the project will safeguard the archaeological collections in Argyll for future generations.
Since Prehistoric times, Kilmartin Glen been a special to many generations. Neolithic and Bronze Age peoples built tombs to house their dead, some carved enigmatic designs on bedrock now known as cup and ring marks, others erected stone circles and standing stones, the purpose of which inspires speculation today. Later peoples, named Scotti, chose to site the capital of this medieval sea kingdom at Dunadd, in the heart of the Glen.
The kingdom they created spanned whole regions of what is now Scotland and Ireland and was the dominant power for more than 5 centuries. In all, over 800 monuments and sites have been found within a 6 mile radius of Kilmartin Glen. These testify to the skill, ingenuity and firmly held beliefs of the thousands of generations who called Kilmartin Glen home.
For 21 years Kilmartin Museum has been discovering, caring for and sharing the stories of artefacts from this special place, which visitors can see in the context of the sites and monuments in which they were found. Thanks to money raised by National Lottery players, it will continue to do so whilst creating a hub worthy of telling the story of the internationally important archaeology and natural heritage of Mid Argyll.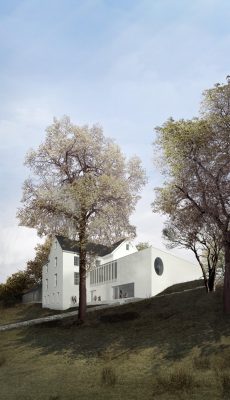 Quotes
Commenting on the award, Dr Sharon Webb said "We're absolutely delighted after years of dedicated work on the part of the Museum staff and volunteer Trustees, that thanks to National Lottery players, we've received this support. The award means we've nearly reached our fundraising target, bringing the implementation of the project that much closer. Applications have been lodged for the remainder, but there is still a £100,000 funding gap, which we will be working on closing in the coming months.
The project as a whole will enable us to properly care for the artefacts in our collections, and tell their stories interwoven with the sites and monuments in which they were found, as well as provide massive improvements to the visitor experience and the Museum's education service. The local economy will also benefit. The award also represents well deserved and long overdue UK level recognition of Kilmartin Museum, our collections and of Mid Argyll's unique cultural and natural heritage."
Commenting from the Heritage Lottery Fund, Lucy Casot, Head of HLF in Scotland, said:
Kilmartin Glen is an internationally important landscape with over 5000 years of human history evident in the stones that stand there. We are delighted that, thanks to players of The National Lottery, we can support the development of the museum into a leading visitor attraction, interpreting and caring for this incredible Scottish heritage."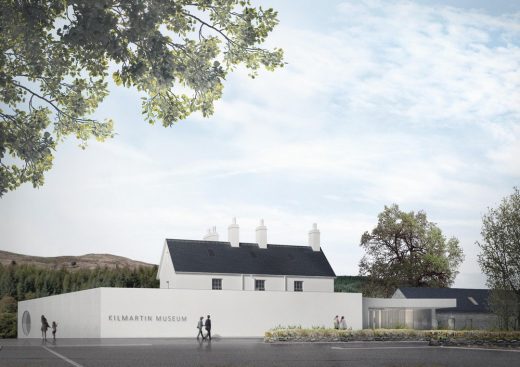 Reiach and Hall Architects, Scotland
Kilmartin Museum
Kilmartin Museum Background
The combination of rich natural heritage and unique archaeological remains were the inspiration for the creation of Kilmartin Museum, which opened in 1997. The Museum opened with a very limited budget and a largely unpaid workforce.
An 18th century manse and ancillary farm buildings were adapted to create a permanent exhibition with a café and shop. The organisation is now run by professional paid staff supported by valued volunteers, but we remain a community organisation with strong local representation on the independent charitable board which runs the Museum.
Over the course of the Museum's history, areas of work have expanded and diversified. When first founded, Kilmartin was a museum without a collection. Twenty years on, the charity collects and curates almost all of the archaeology in Argyll so that people are able to enjoy and understand these artefacts in the context of the landscape in which they were found. The Museum also runs an innovative Education Service which focuses on natural and cultural heritage and targets all age groups across the region.
Argyll is a remote rural region, with significant challenges including lack of employment opportunities and depopulation. Tourism has been recognised as a major economic driver for development in the area. As one of the largest independent employers in Mid Argyll, the Museum is crucially important to the local economy with a current estimated impact of over £3.8 million per annum.
Kilmartin Museum is a great source of pride and identity within the community. Throughout the twenty years it has been operating, the Museum has acted as a fulcrum for community activity, inspiring and extending the horizons of hundreds of thousands of people.
About the Heritage Lottery Fund
Thanks to National Lottery players, we invest money to help people across the UK explore, enjoy and protect the heritage they care about – from the archaeology under our feet to the historic parks and buildings we love, from precious memories and collections to rare wildlife. www.hlf.org.uk. Follow us on Twitter, Facebook and Instagram and use #HLFsupported.
Address: Kilmartin, Lochgilphead PA31 8RQ, Scotland, UK
Phone: +44 1546 510278
Location: Kilmartin Museum, Argyll, western Scotland, UK
Scottish Architecture
Scottish Architecture Designs – chronological list
Spyon Cop, Cairngorms National Park, Northeast Scotland
Architects: Brown + Brown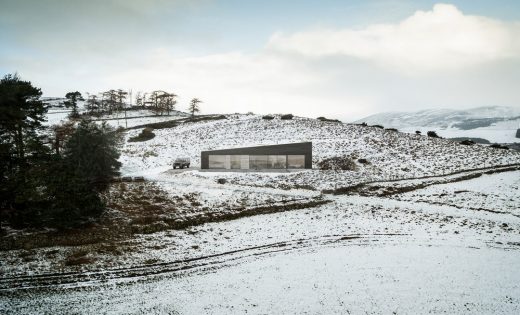 image : Touch 3D
Contemporary Scottish Property
Homes for Scotland Awards shortlist
Edinburgh's Ross Pavilion Competition Winner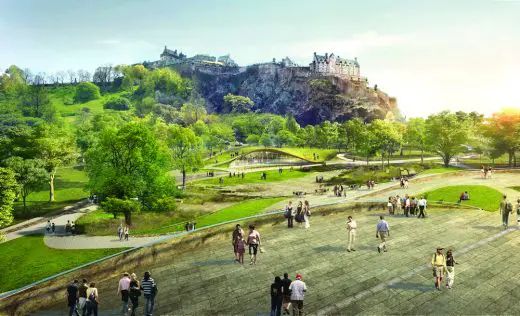 image courtesy of architects
wHY architecture – Ross Pavilion Competition Winner
Perth City Hall Building Renovation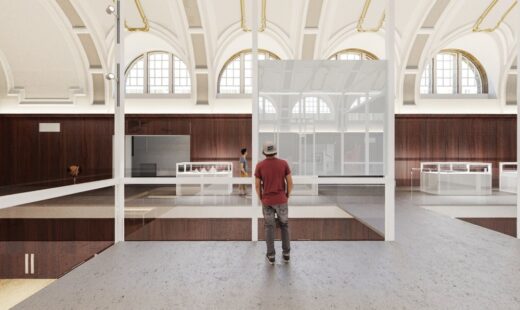 image courtesy of architects office
Perth City Hall Building Renovation by Mecanoo
Comments / photos for the Kilmartin Museum, Scotland Architecture page welcome
Website : Kilmartin Museum, Lochgilphead