Iraq Architecture, Baghdad Building News, New Western Asian Property Design, Architect Project Pictures
Iraq Architecture : Iraqi Buildings
Key Contemporary Architectural Projects + Baghdad Developments, Western Asia
post updated 13 May 2023
Iraq Building News
16 Aug 2019
A Sense of Place Amongst The Remains and Reminders of Violence
Recently FMH has been working with the United Nation's International Organisation for Migration in Iraq.
He maintains, "The built environment and the symbolism it evokes has emerged as an advantageous vehicle for the peacebuilding process in a post 'new-war' context. Conflict and architecture have always suffered an uncomfortable wartime association."
Iraq building destroyed by conflict – significant damage: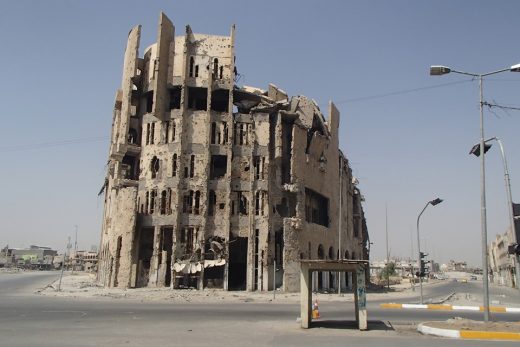 photo © Frazer Macdonald Hay
Frazer presented his work in Iraq at the Symposium: An Unsettled status? Migration in a turbulent age
The Wales Institute of Social and Economic Research, Aberystwyth University, Wales
2nd July 2019
A Sense of Place – Post-War Iraq
Place… An Actor in Migration and Displacement
"The displaced built their own places to escape and live. Now, many don't want to leave…
Not all the displaced head to official camps in Iraq. Many families felt compelled to find alternative places. Some lived with family and friends, others endured places with inflated rental prices, precarious tenancy agreements, fickle landlords, over population, little employment opportunities and poor services."
Migration and Displacement in Post-War Iraq
More contemporary Iraq Architecture online here soon
Iraq Architecture Design 2006 – 2015
8 Dec 2015
Contemporary Iraqi Architects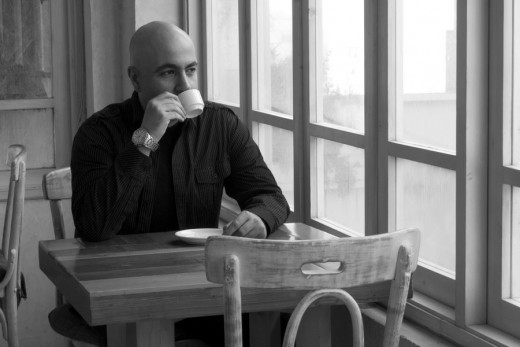 Contemporary Iraqi Architects article by Ali Shakir
Iraqi-born, New Zealand-based architect and author of A Muslim on the Bridge (Signal 8 Press, 2013) and Café Fayrouz: A Novel Except for One Chapter (Arab Scientific Publishers INC, 2015) his articles and essays—in Arabic and English—appeared in several newspapers and literary journals in the Arab world, England, the United States and New Zealand.
10 Jan 2013
New Iraqi Parliament Complex – Architecture Competition
Design: Assemblage, Architects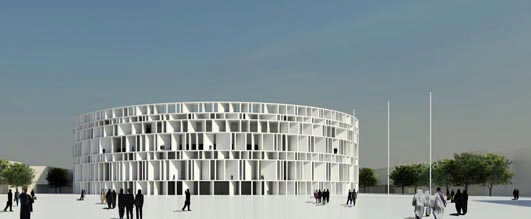 image from architects
Iraqi Parliament Building
Assemblage has won the international architecture competition for the design of the new Iraqi parliament complex in Baghdad. The $1Bn USD project includes a large complex of buildings in addition to the parliamentary chambers, and a masterplan for the adjacent part of the city. The London-based architects succeeded against over 130 international architectural companies competing for the prestigious project, winning 1st prize of $250,000 USD.
Iraqi Building News
Central Bank of Iraq Headquarters
Zaha Hadid Architects



picture : Steve Double, Jun 2007
Famous Zaha Hadid – Iraqi architect
The Central Bank of Iraq and Zaha Hadid Architects sign the agreement for the new Central Bank of Iraq Headquarters.
Zaha Hadid joined H.E. Dr Sinan Al‐Shabibi, Governor of the Central Bank of Iraq (CBI) at a ceremony to sign the agreement between the CBI and Zaha Hadid Architects (ZHA) for the design stages of the new CBI Headquarters building. The ceremony was hosted by H.E. Dr Muhielddin Hussein Abdullah, Charges d'Affaires of the Iraqi Embassy in London.
Iraqi Architecture – Key Projects
We aim to include Iraq Architecture projects that are either of top quality or interesting, or ideally both.
We cover completed buildings, new building designs, architectural exhibitions and architecture competitions across Iraq. The focus is on contemporary Iraqi buildings but information on traditional Iraq buildings is also welcome.
Iraqi Buildings + Designs, alphabetical:
Basrah Stadium, southern Iraq
2009-
Design: Jordan + Bateman Architects



picture from architects
Basrah Stadium
A British construction consortium are awaiting a final decision from the Prime Minister of Iraq, Nouri Kamil Mohammed Hassan al-Maliki for the design and construction of a state-of-the-art 65,000 all-seat soccer stadium in the city of Basrah.
New University Accommodation, Baghdad, central Iraq
2009-
Design: Jordan + Bateman Architects



picture from architects
Iraqi University Accommodation
The concept scheme is designed to adapt to each specific site and draw on the local architecture and culture of its immediate context. The individual buildings can be rotated around their circulation cores to fit into an existing district's street layout or within campus style parkland settings. The facades will draw on local influences particularly for environmental sun shading techniques such as fretted screens, to create layers of shade. The elevations we have shown are only to give an indication, as each building's design will respond to each site.
University of Baghdad, Baghdad, central Iraq
Dates built: 1957-60
Architect: Walter Gropius, TAC
More Iraqi Building projects online soon
Location: Iraq, Asia
Buildings near Iraq
Buildings + Developments in adjacent countries to Iraq
Comments / photos for the Iraqi Building – new Architecture page welcome