Building Images Exhibition opens at Sto Werkstatt in London, Architecture Images, UK
Building Images Exhibition
London Architectural Photography Show, Sto Werkstatt, England
13 Jan 2016
Building Images Exhibition in London
Exhibition: Sto Werkstatt, 7-9 Woodbridge St, London EC1R 0EX
An exhibition of the best architectural photography Building Images opens at Sto Werkstatt
Building Images, an exhibition of the best architectural photography worldwide, will open on the 4th of February 2016 at the Sto Werkstatt in Clerkenwell. The exhibition features winning images from The Arcaid Images Architectural Photography Awards 2015 and celebrates the power and impact of photography on the way we sense and experience spaces.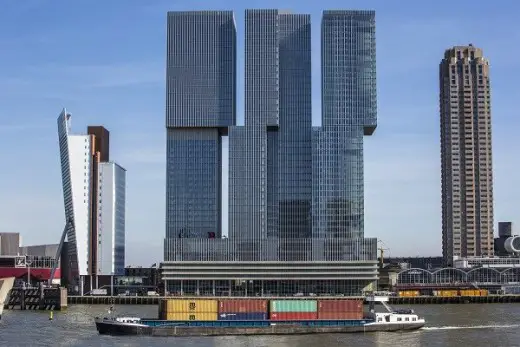 Sense of Place De Rotterdam photo : Ryan Koopmans
The exhibition will showcase the world's most renowned architectural photographers including overall winner Fernando Guerra as well as short listed entrants Iñigo Bujedo Aguirre, Doublespace (Amanda Large & Younes Bounhar), Christopher Frederick Jones, Laurian Ghinitoiu, Mark Gorton, Ryan Koopmans, Lingfei Tan + Song Han, Mads Mogensen, Tom Roe, Ieva Saudargaitė, Su Shengliang, Grant Smith and Jeremie Souteyrat.
During the World Architecture Festival, a highly acclaimed panel that included Fabrizio Barozzi, Alberto Veiga, Amy Croft, Katy Harris, Nick Hufton, Allan Crow, Ian Moore, Clifford Pearson and Christine Murray judged the awards. In the short-listing process the panel looked beyond the architecture itself, considering the photographers' merits in composition, light, sense of place, atmosphere and use of scale.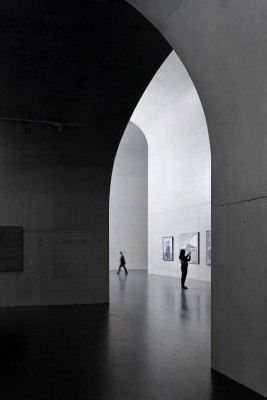 Interiors Long Museum West Bund, Shanghai, China photo : Su Shengliang
Amy Croft, Curator at Sto Werkstatt said:
'Photographers are conveyors of the architectural experience and photography has the unique ability to explore and represent architectural space and form, and even to express fundamental architectural concepts. It is our hope that through this exhibition, we will spark a wider debate on the use of imagery in the digital era as well as the importance of visual communication tools within the architecture and design industry.'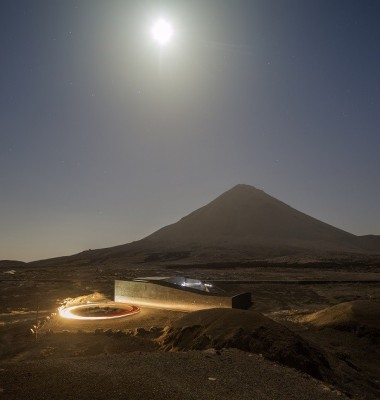 Sense of Place Parque Natural do Fogo, Cape Verde, West Africa photo : Fernando Guerra
Fernando Guerra, Overall Winner of The Arcaid Images Architectural Photography Awards 2015 said:
'I aimed to be as invisible as possible and capture the reality of the project in a way, which could include whoever happens to be present in the place by chance. The photograph illustrates qualities that go beyond the project's scale and form, as it uses the presence of people to bring architecture to life. I believe an image like this, obtained by chance and definitely not by major planning give space meaning, creates rhythms that the architects had probably planned for – I was there to help tell the story.'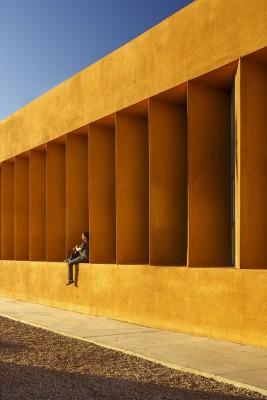 Exteriors Universite lbn Zohr de Laayoune, Laayoune, Morocco photo : Doublespace Photography (Amanda Large & Younes Bounhar)
Building Images is divided into four categories that explore different architectural qualities and a diverse technical approach and methodology. The categories Building in use, Exteriors, Interiors and Sense of place demonstrate a broad range of photographic styles and approaches to the medium as well as featuring a diverse set of outstanding architectural forms.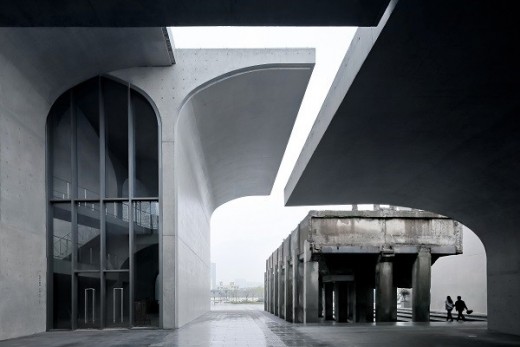 Exteriors Long Museum West Bund, Shanghai, China photo : Su Shengliang
Building Images will focus on the medium's practice, methodology and means of architectural representation.
Sto Werkstatt in collaboration with Arcaid Images has sought to examine the skill and creativity of the photographer and explore the critical possibilities of photography.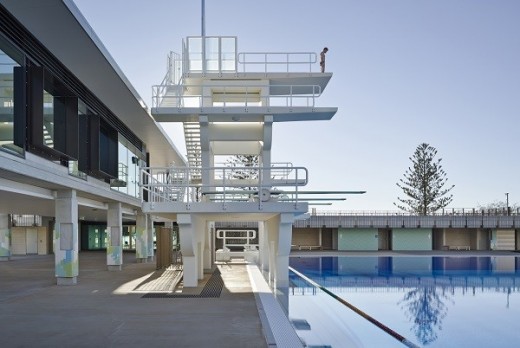 Exteriors Gold Coast Aquatic Centre, Queensland, Australia photo : Christopher Frederick Jones
Lynne Bryant, Co-founder of Arcaid Images, said:
'Photography has long been the means of communicating architecture. Indeed the earliest known image taken with a camera obscura in the late 1820's could be said to be architectural, it was from an upstairs window of outbuildings. The medium has changed and be it a bitumen-coated plate or a memory card the technology is only a means to an end. It is the interpretation, the eye and the creativity of the photographer that the Arcaid Images Architectural Photographer of the Year Awards focuses on.'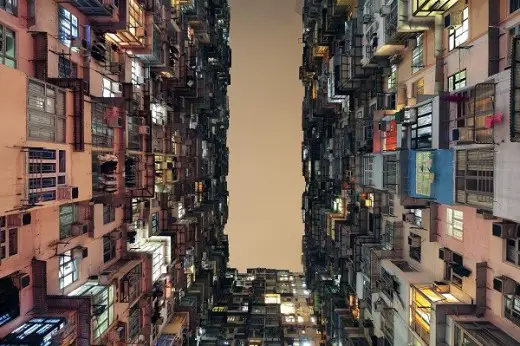 Buildings in use Yick Cheong Building, Hong Kong photo : Lingfei Tan + Song Han
Building Images is free and open to the public from 5 February to 25 March 2016 at Sto Werkstatt in Woodbridge Street, Clerkenwell, and London. The exhibition will be accompanied by a series of talks and seminars, where the public will have the opportunity to explore further the medium of photography in architecture.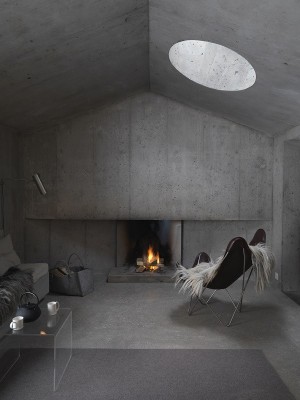 Interiors Refugi dil fieu, Flims, Switzerland photo : Mads Mogensen
4 Feb – 25 Mar 2016
Sto Werkstatt
Address: 7-9 Woodbridge St, London EC1R 0EX
Phone: 020 7222 2221
Opening times: Wed-Fri, 10am-5pm (or by appointment).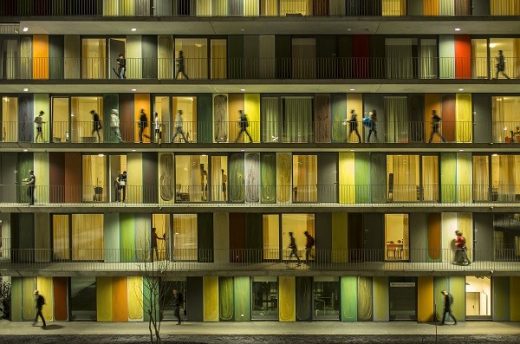 Overall Winner 2015 Buildings in use_EPFL Quartier Nord, Ecublens, Switzerland photo : Fernando Guerra
Building Images Exhibition images / information received 130116
Location:7-9 Woodbridge St, London EC1R 0EX, UK '
Architecture Photos
London Architecture Photographs
Comments / photos for Building Images Exhibition in London page welcome
Building Images Exhibition in London London, UK
Website : Architecture
Website : Sto Werkstatt