Bath architects and civil engineers Construction Industry Advice, Sustainability
Reduce CO2 emissions by curbing massive wastage
8 Feb 2020
Construction Industry to reduce CO2 emissions
Bath architects and civil engineers call on construction industry to reduce CO2 emissions by curbing 'massive' wastage
Experts say engineers are forced to significantly over-design and over-engineer our buildings and call for new thinking and codes of practice to reduce carbon usage
Buildings are routinely designed to support loads equivalent to many thousands of people more than they can realistically accommodate
Over-engineering wastes resources – as buildings become more efficient, embodied carbon can surpass that used in normal running
University of Bath researchers are investigating how buildings can be engineered in a less resource-intensive way
Researchers join with industry experts to call for existing codes of practice to be revised, and for architects and civil engineers to sign industry equivalent of the Hippocratic Oath
Discussion took place at the BRE CICM Built Environment: Building a Better World conference in Bath on Tuesday 28 January
New buildings in the UK and Europe need to be built in ways that are far less carbon-intensive, engineers from the University of Bath have warned.
Speaking at the British Research Establishment Centre for Innovative Construction Materials (BRE CICM) Built Environment: Building a Better World conference in Bath, Dr Mark Evernden said that while significant progress has been made in recent years in reducing levels of CO2 used in the day-to-day running of buildings, the structures themselves 'embody' far more carbon than is necessary.
Dr Evernden, Director of Studies in the University's Department for Architecture & Civil Engineering, said: "We are massively over-designing our structures. At present new buildings are made to meet loading factors far in excess of what they could accommodate.
"For example, if we take an average large building of around 16 floors in height, the ventilation capacity can accommodate about 3,000 people and the space planning about 3,750 – while the structural design is made to carry a load equivalent to 85,500 people. It's far more than ever would be needed.
"A modern 50 storey skyscraper may embody as much as 90,000 tonnes of CO2. If we are serious about reducing CO2 emissions, we need to tackle this. That will need to be done by adopting a multi-faceted approach that embraces low-carbon alternative materials and by using 'just enough' of them and no more."
A series of startling facts about the construction industry's part in contributing to global emissions were also shared at the event, including:
45% of the world's annual human-made CO2 emissions relate to buildings
60% of all man-made materials consumed are within the construction industry
12% of all human-made CO2 emissions derive from construction materials such as concrete
20% of all construction materials end up in landfill
Professor Chris Wise, Director at Expedition Engineering, echoed Dr Evernden's thoughts in calling for new industry practices that focus on cutting wastage. He said: "The codes of practice we are using are not fit for purpose. They use the existing built stock as the calibration set. A future code of practice should lay down the need to use the necessary materials and no more.
"It's my view that engineers and architects should sign a code of ethics, equivalent to a Hippocratic Oath, that confirms their first responsibility is to the planet, not profits."
Cutting wastage in construction is the key aim of the MEICON (Minimising Energy in Construction) project, a collaboration between Bath and the University of Cambridge.
Dr Paul Shepherd, senior lecturer in Bath's Department for Architecture & Civil Engineering and Deputy Director of the Institute for Mathematical Innovation, highlighted the need to use new technology and modelling techniques to create structures that use no more material than necessary. He said: "We really need to start treating materials as resources that should be spared. We can do this through methods including layout optimisation at the design stage and by increasing off-site automation to cut wastage."
The conference also featured a keynote speech from Dr Julie Bregulla of BRE Ltd and talks on infrastructure monitoring, applying circular economy principles to the construction industry and digital design and manufacture.
BRE CICM Conference 2020
List of speakers at BRE CICM Built Environment: Building a Better World conference:
Keynote speaker and host: Julie Bregulla, BRE Ltd
Prof Pete Walker, University of Bath
Dr Mark Evernden, University of Bath
Prof Chris Wise, Expedition Engineering
Dr Giorgia Giardina, University of Bath
Dr Njemile Faustin, Aecom
Dr Paul Shepherd, University of Bath
Martha Tsigkari, Foster + Partners
Prof Marcelle McManus, University of Bath
Dr Flavie Lowres, BRE Group
You can find out more about the MEICON project at https://www.meicon.net/
You can find out more about ACORN – Automating Concrete Construction at https://automated.construction/
University of Bath
The University of Bath is one of the UK's leading universities both in terms of research and our reputation for excellence in teaching, learning and graduate prospects.
The University is rated Gold in the Teaching Excellence Framework (TEF), the Government's assessment of teaching quality in universities, meaning its teaching is of the highest quality in the UK.
In the Research Excellence Framework (REF) 2014 research assessment 87 per cent of our research was defined as 'world-leading' or 'internationally excellent'. From developing fuel efficient cars of the future, to identifying infectious diseases more quickly, or working to improve the lives of female farmers in West Africa, research from Bath is making a difference around the world. Find out more: http://www.bath.ac.uk/research/
Well established as a nurturing environment for enterprising minds, Bath is ranked highly in all national league tables. We are ranked 6th in the UK by The Guardian University Guide 2020, 5th for graduate prospects in The Times & Sunday Times Good University Guide 2020, and 9th out of 131 UK universities in the Complete University Guide 2020.
University of Bath, University of Bath, Bath, Somerset BA2 7AY, United Kingdom
University of Bath Architecture
The Edge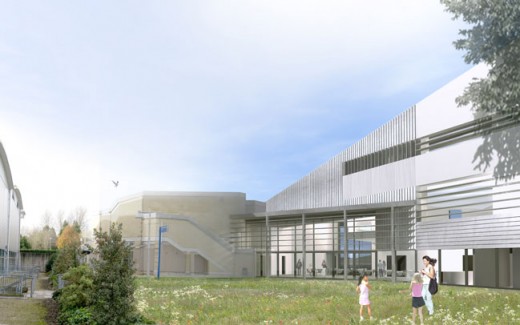 image from architects
The Edge at University of Bath
University of Bath Centre for the Arts, Claverton Down Campus
Design: Feilden Clegg Bradley Studios – FCBS



image from architect
Centre for the Arts at the University of Bath
ICIA, Bath University
Design: McInnes Usher McKnight Architects (MUMA)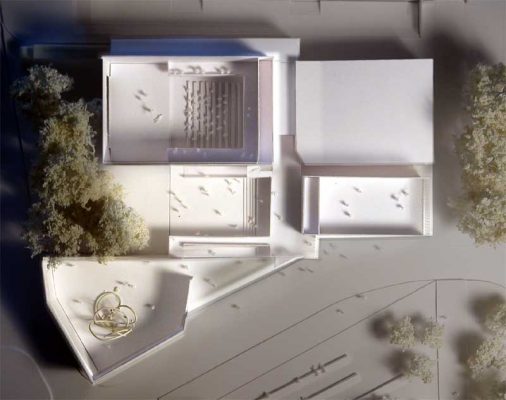 picture from architect
Bath University Arts Complex
Bath University Arts Complex – design : muma
Bath Buildings
The Dyson Centre for Neonatal Care
Design: Feilden Clegg Bradley Studios
The Dyson Centre for Neonatal Care Bath
Holburne Museum of Art
Design: Eric Parry Architects
Holburne Museum of Art
Sustainable Architecture Design
Sustainable Architecture Design
Comments / photos for the Reduce CO2 emissions by curbing massive wastage – new arts and management building page welcome
Website : The Edge – University of Bath