Electric Artificial Reef Station, Indian Ocean Concept Design, Tsunami Protection
Electric Coral Reef Station
Marine Building Proposal in the Indian Ocean – design by Margot Krasojevic
28 Nov 2013
Electric Artificial Reef Station
Design: Dr Margot Krasojevic
Location: Indian Ocean
Electric Coral Reef Station Design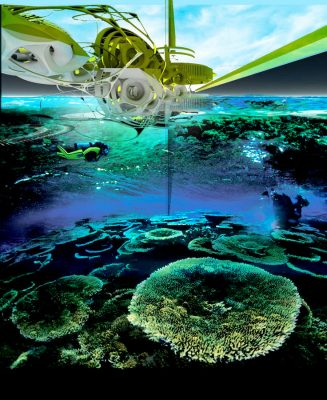 image by Dr Margot Krasojevic
Out in the Indian Ocean, protecting the Indonesian coastline from Tsunamis sits the design for an electric artificial reef station. The framework of moveable steel girders and steel reef ball structures is designed in a way to support the growth of natural coral. The design's section shows the moveable meta balls which are connected to an electrical cable that is attached to floating solar panels on the water surface. Small bits of natural coral are attached to this steel frame in order to generate further growth. This electrical current is low enough for divers to swim around the structure but strong enough to create an electric field around the frame which condenses dissolved calcium carbonate out of seawater and attaches itself to the steel frame in order to build the limestone skeleton.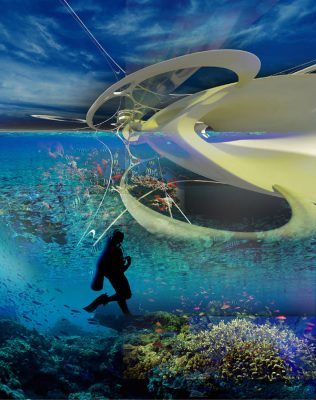 image by Dr Margot Krasojevic
The coral fragments tied to the calcium carbonate covered frame help limestone skeleton growth which is the foundation for natural corals. The reason coral is so important be it natural or artificial is that it buffers the impact of hurricanes and tsunamis in coastal regions. By slowing down and reducing the force of waves as they approach the shore, reefs can diminish the distance and amplitude of the waves travelling inland. The healthier and more structurally complex a reef is the more friction it provides and the better it protects the coastline, mitigating coastal damage.  This project supports the growth and protection of coral reefs for their beauty and biodiversity.
Coral reefs provide shelter for marine life, are valuable sources of organisms for potential medicines, they create sand for beaches, and most importantly within the context of this project they serve as a shock absorber for shorelines.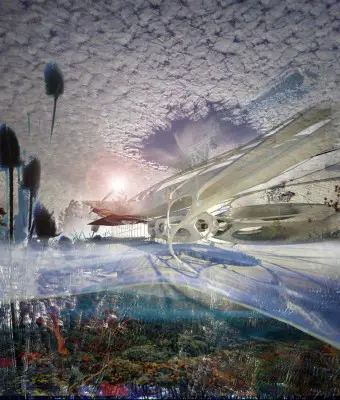 image by Dr Margot Krasojevic
Corals can be found in both shallow and deep ocean water, this project caters to both criteria as it is anchored into the ocean bed using flexible steel ties which allow for it to move slightly with currents, this is an important feature as the artificial reefs will grow around these flexible stanchions which house the electrical cables that connect the floating fan like solar panels to the submerged steel frame. Healthy reefs provide twice more protection from destructive tsunami forces than unhealthy or dead reefs reason being that healthy reefs have rougher surfaces, which provide friction that slows the waves substantially in comparison with smoother, unhealthy ones.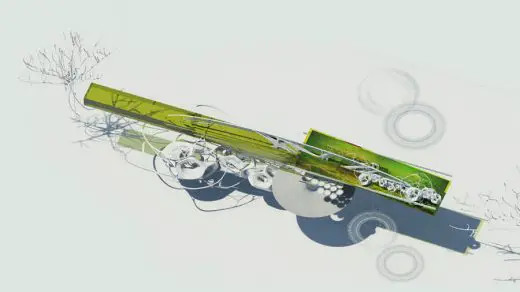 image by Dr Margot Krasojevic
The design of the reef station uses complex geometries like Voronoi patterns and textures to be able to provide enough drag to slow down waves passing over it. Other design considerations include the use of laminated filtered sections of glass which shatter in small pieces when a large force is exerted onto these sections, they are made of holographic yellow filters which focus and disperse sunlight into the shallower waters providing photosynthesis for the corals that help speed up the process of reef building.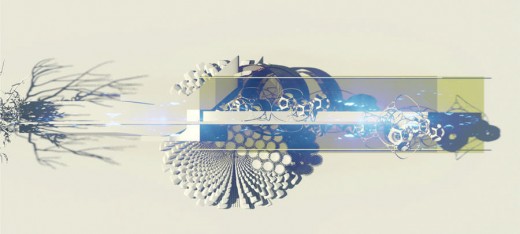 image by Dr Margot Krasojevic
Many artificial reefs have been built from cars, military tanks, even decommissioned subway carriages which are dropped into the ocean depths, opinion is divided as to whether this is not just an excuse to use the Ocean as a dumping ground and the benefits to marine life but I believe this is worth investigating especially if steel frames are being used stripped off any materials which would act as ocean pollutants, this reef station has storage platforms form which such vessels can be thrown into the ocean as and when required.
pictures from architect
Electric Coral Reef Station images / information from Dr Margot Krasojevic Architecture
Location:Maldives
Recent Dr Margot Krasojevic Design
Buenos Aires Art Museum, Argentina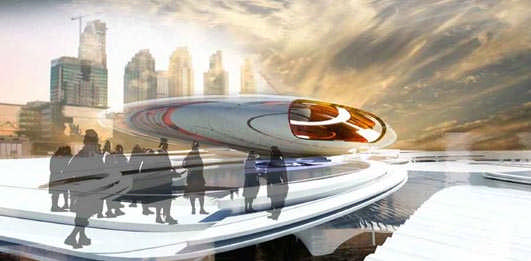 image from architect
Buenos Aires Art Museum : Architecture Competition Entry
Dr Margot Krasojevic – Book
Dynamics & De-realisation Book



picture from Margot-Krasojevic
Dynamics & De-realisation Book
Architectural Concept Designs
Hanging Tower



image © Stephan Sobl
Metropolitan Vertical Theme Park



picture from architect
Indigo Tower Concept



picture from architect
Comments / photos for the Electric Coral Reef Station page welcome
Electric Coral Reef Station
Website: Architecture