Radical Design Project Architectural Competition, Architecture Contest Winners
Radical Design Project Competition 2020
22 July 2020
Radical Design Project Competition Winners
Results declared for the "Radical Design Project" on ArcDeck.net
With a goal to seek radical design disruptions within the built environment, ArcDeck.net launched their first 3-month long architecture competition: 'The Radical Design Project' on March 30th, 2020.
The design competition ended on June 30th, 2020 and results were declared on July 15th, 2020. The intent of the architectural competition was to invite innovative ideas that push the envelope of design of traditional project typologies and trigger a design dialogue about futuristic, yet sustainable design concepts.
Radical Design Project Top 3 Designs
Competition entry by Gensler: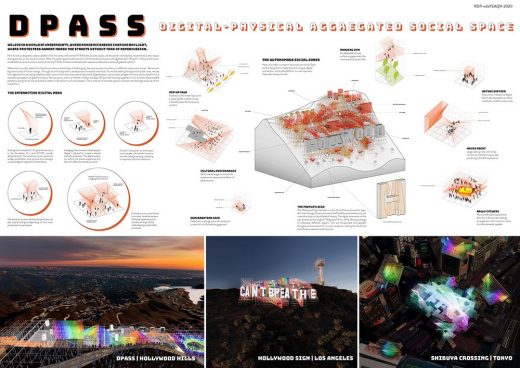 Competition entry by Jan Dabrowski: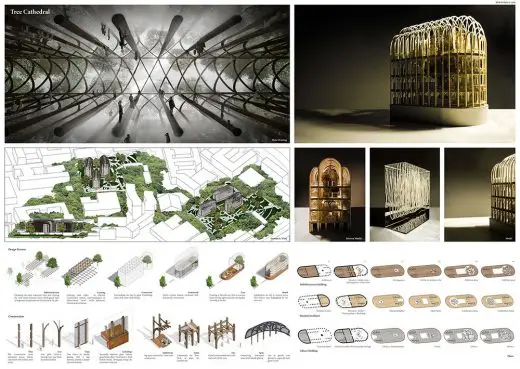 Competition entry by Leonardo Zanatta: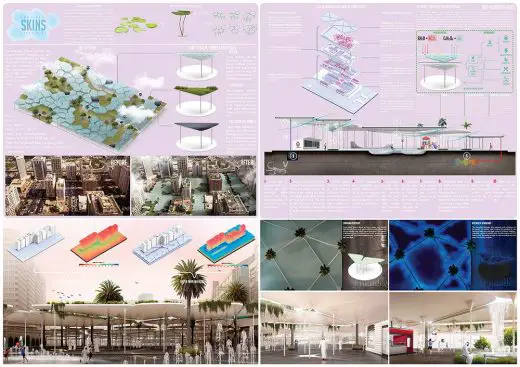 This architecture competition received an overwhelming response with registrations from 60+ countries from around the world with a mix of architects, planners, urban designers, students and creative professionals related to the real estate / building industry.
The submissions varied from radical new design concepts relating to parasitic housing, tourism, mixed-use typologies to prisons and cemeteries – each unique and exciting in their own way! Some submissions tackled humanitarian issues such as hunger and homelessness while others provided innovative solutions for issues relating to human rights.
The submissions were judged on the following 5 criteria to create a shortlist of Top 3 and Top 10 entries that align the most with them:
Innovative Concept / Idea (groundbreaking, radical, disruptive)
Applicability / Validity in the Real World (how likely is the idea able to adapt in the real world?)
Innovative use of building materials or technologies (like prefab components, 3D printing, etc.)
Sustainability (site or building level – with renewable energy sources)
Presentation / Illustration / Graphics to explain the idea
ArcDeck has featured Top 3 and Top 10 winning submissions on their website.
The Top 3 entries include a joint submission by Gensler Architect's Los Angeles and Tokyo offices called "D:PASS – Digital-Physical Aggregated Social Space" which creates a platform for humanity without harm expressed as a 12'x12' interactive digital mesh / tensile structure.
ArcDeck wishes to thank all the participants for their submission and would be launching their next competition mid-August!
Please visit ArcDeck's website and follow their social media handles for more information:
Radical Design Project Competition Winners information / images received 220720
Architecture Competitions
Current Architectural Competitions Selection
Tomb of Waste Architecture Competition

Tomb of Waste Architecture Competition
'RETHINK: 2025' Design Competition
RETHINK: 2025 Design Competition
Call For Submissions: Sustainable Revolution
Call For Submissions: Sustainable Revolution
WAF / PechaKucha 'Isolation Transformed' Design Competition
Isolation Transformed Design Competition
Kaizhou New City International Young Designer Competition, Sichuan, China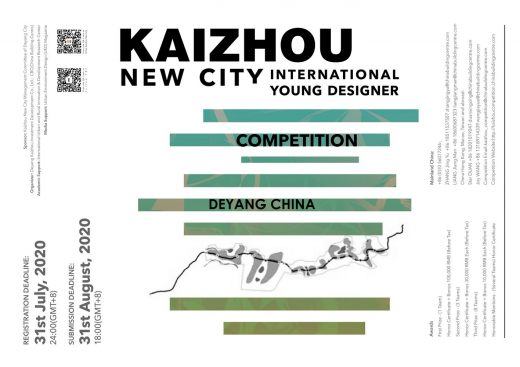 Kaizhou New City International Young Designer Competition
Shenzhen Bay Square Waterfront by MAD
Design: MAD Architects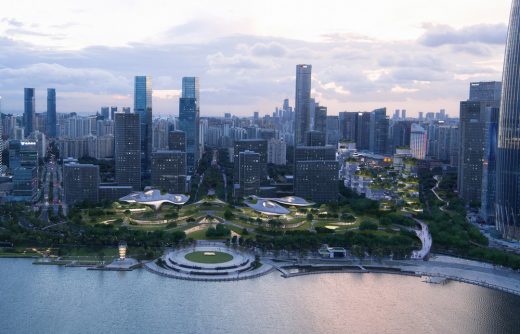 image courtesy of architects
Shenzhen Bay Square Masterplan
Comments / photos for the Radical Design Project Competition Winners 2020 page welcome