Frank Gehry and my New York, Architectural Design USA, American Architects
Joel Solkoff's Column – V1, No. 4
Column by Joel Solkoff, PA, USA
Writing on architects plus their role in the imminent global Baby Boom housing crisis
______________________________________________________________________
Frank Gehry and my New York
"What is the most important piece of architecture built since 1980? Vanity Fair's survey of 52 experts, including 11 Pritzker Prize winners, has provided a clear answer: "Frank Gehry's Guggenheim Museum in Bilbao."
Vanity Fair, August 2010.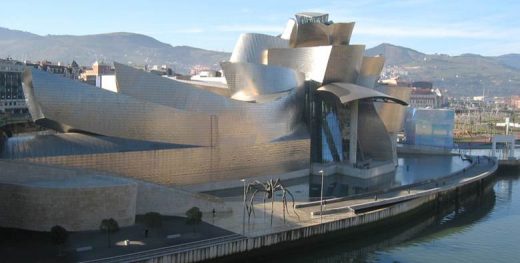 photo provided by Wikipedia Commons
"Guggenheim Museum Bilbao is a museum of modern and contemporary art, designed by Canadian-American architect Frank Gehry, and located in Bilbao, Basque Country, Spain. The museum was inaugurated on 18 October 1997 by King Juan Carlos I of Spain," notes Wikipedia.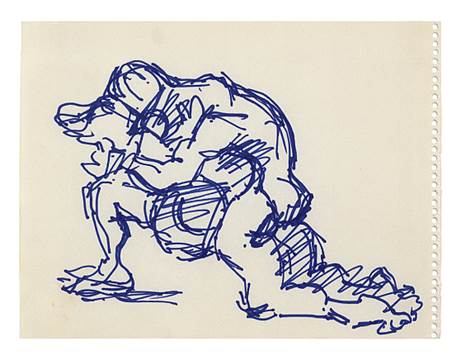 photo courtesy Guggenheim Museum Bilbao
This Goya drawing is part of the titanium-covered Guggenheim Museum Bilbao's permanent collection.
++++
The largest residence in the world might be the first thing that comes to mind when you think of Frank Gehry's New York.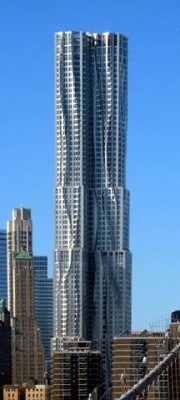 photo provided by Wikipedia Commons
"[C]urrently marketed as New York by Gehry is a 76-story skyscraper designed by architect Frank Gehry in the New York City borough of Manhattan at 8 Spruce Street in Lower Manhattan, just south of City Hall Plaza and the Brooklyn Bridge," writes Wikipedia.
The skyscraper contains a public elementary school. Above the school and stores at ground level, the tower contains 898 residential rental units. A residency on this scale is rare in New York's Financial District.
++++
Bard College, New York State
When I think of Frank Gehry's New York, I think of Bard College, NY.
Up north in a valley with views of the evocative of the Hudson River art movement of the late 1800s, is Bard College. I remember the beautiful women at Bard College in the 1960s. At the time, Bard was at the epicenter of the U.S. Counter Culture Movement.]
Frank Gehry's Center for the Performing Arts at Bard elicits fond recollections.
Pulitzer Prize winning poet Anthony Hecht, then poet in residence at Bard later to become U.S. Poet Laureate, wrote:
How even and pure this light!
All things stand on their own,
Equal and shadowless,
In a world gone pale and neuter,
Yet riddled with fresh delight.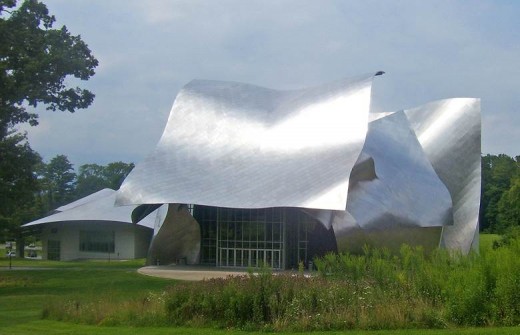 photo provided by Wikipedia Commons
The Richard B. Fisher Center for the Performing Arts at Bard College is a performance hall located in the Hudson Valley of Annandale-on-Hudson, New York.
Bard College is the kind of school where Gehry's performance hall is well appreciated. "Every time I go over the hill and see the building, my heart skips a beat," says a member of the Center's Board of Directors. This year, the Center produced a lavish video in tribute to the 10th anniversary of the building.
Available at the Bart College site, the video shows the construction of the building and discusses why the high honors the hall has received internationally are well deserved. Watch here: http://fishercenter.bard.edu/about/
NOTE: At age 83, Gehry received his first commission in London. In October, Gehry was appointed joint architect with Foster + Partners to design the "High Street" phase development of the Battersea Power Station.
Renzo Piano Buildings in the USA
Renzo Piano Watch
Regarding its quest for the most important piece of architecture built since 1980, Vanity Fair noted: "[T]he votes also anointed Renzo Piano's Menil Collection."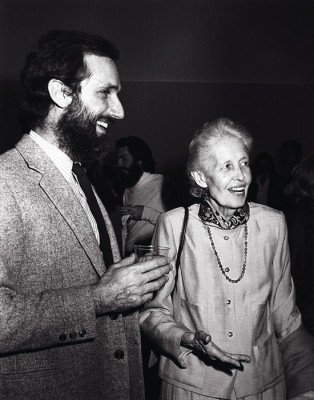 Permission to use by Renzo Piano Building Workshop
"The Renzo Piano-designed museum opened to the public in June 1987 and houses John and Dominique de Menils' privately assembled collection of twentieth-century art, including over 15,000 paintings, sculptures, prints, drawings, photographs, and rare books. –Wikipedia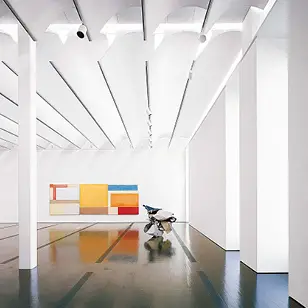 photo courtesy Menil Collection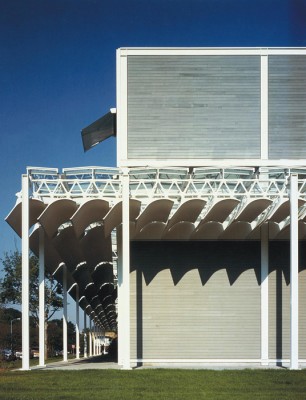 photo courtesy Menil Collection
Also, in the colorful U.S. State of Texas, last month Renzo Piano's Kimbell Museum of Art Piano Pavilion opened.
We have also just added information and photos of the Cy Twombly Gallery is architect Renzo Piano's second U.S. commission (the first being the main building of the Menil Collection).
++++
Goodbye and good luck.
Copyright © 2013 by Joel Solkoff. All rights reserved.
*******************
Joel Solkoff Architectural Posts
Joel Solkoff – regular guest editor at e-architect
J.P. Morgan Library and Museum Building, New York City, USA


photo by Michel Denancé, provided by permission of the Morgan Library and Museum
J.P. Morgan Library and Museum Building : architecture article by Joel Solkoff, July 2013
Why did it take New York City so long to recognize that Renzo Piano is a good architect?
Part 1 of 3: Giorgio Bianchi interview
Architecture in USA
Contemporary Architecture in USA
Comments / photos for the Frank Gehry and my New York – Joel Solkoff's Column Vol.I, Number 4 page welcome