Sanbaopeng Art Museum, Jingdezhen Building Project, Chinese Architecture Images
Sanbaopeng Art Museum in Jingdezhen
Architecture Development in China – design by DL Atelier, Architects
9 Nov + 26 Oct 2017
Sanbaopeng Art Museum
Architects: DL Atelier
Location: Jingdezhen, Jiangxi, China
Sanbaopeng Art Museum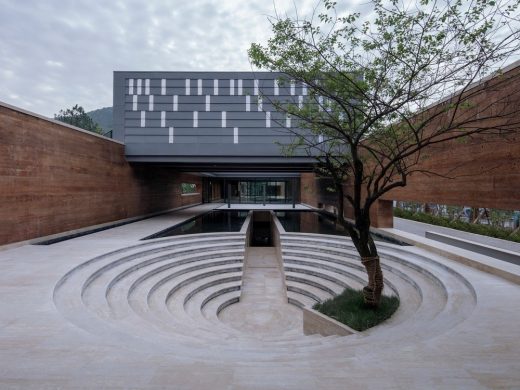 Sanbao Art Museum is located in Sanbao village, a scenic place not far from the Central City of Jingdezhen, the porcelain capital of China. In the past decade, porcelain artists were attracted here to build their own studios. Thus a nascent, dynamic, porcelain-centric hub is thriving and magnetizing even more talents to migrate here what comes along is their great passions and dreams in inheriting the tradition of porcelain art. Most of the industries here are porcelain related, causing a highly competitive environment where it will take great ingenuity and endless efforts to be the best.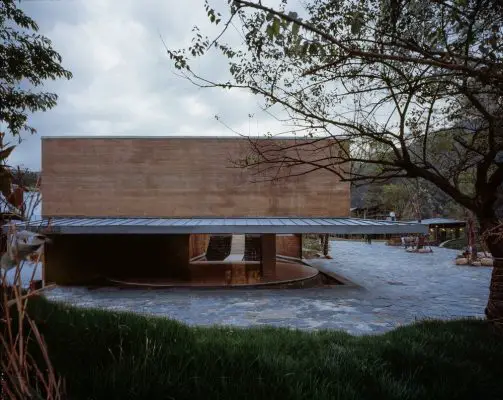 Porcelain and the Maker
There are artists, art, and places to exhibit art in Sanbao Village. The relationship between the artists and their creation is sort of romantic, like the feelings of first love between boys and girls, indirect probing, exploring, negotiating and subtle maneuvering. And the transformation in the pottery kilns is like the process of developing films, it is full of uncertainties, even though photographers projected their best imaginations onto the films before they pressed the shutter, the final results might be surprising or disappointing after the dark room. However, it was the risks and uncertainties that require every photographer to think through every detail before they press the shutter. Porcelain making is similar, it requires a lot of experience and brain power, there are always trials and errors, exploration, negotiation between the maker and his/her creation, it's not exaggerated to say the relationship is quite romantic.
Therefore, the role of the art museum is to build an interactive space to encourage reciprocal communication between visitors and the space, both emotionally and behaviourally.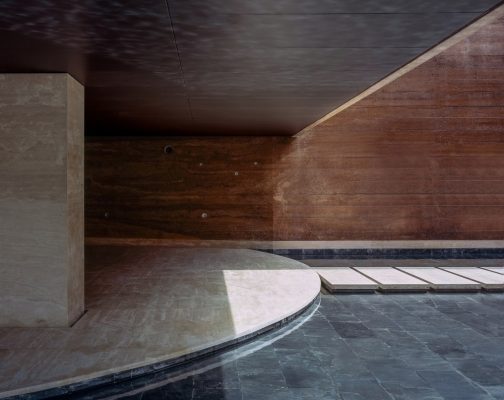 Spaces are created with a sense of mystery to trigger diverse sensation or psychological stimulation of visitors. In a wild imagination, architecture can act like A.I. robots to silently communicate with its visitors by its spaces.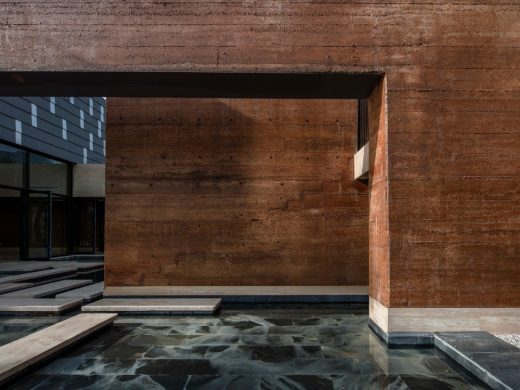 Natural and artificial
Naturally, flowing creeks are sprawling through this narrow valley, streams chant every fine porcelain for thousands of years.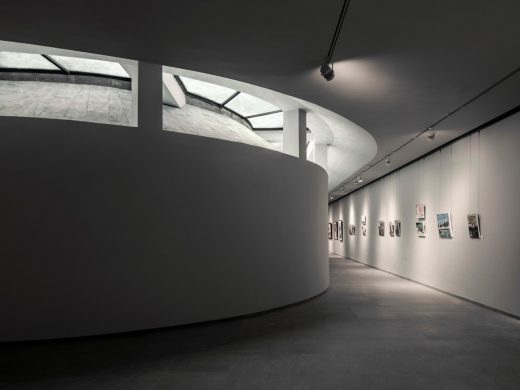 Artificially, the museum is a huge contrast to the natural scenes like a scene from 2001: A Space Odyssey, a huge artificial creation was burying in the natural background for years. The surface is full of moss and soil, its outline, however, is still obvious in the mountain.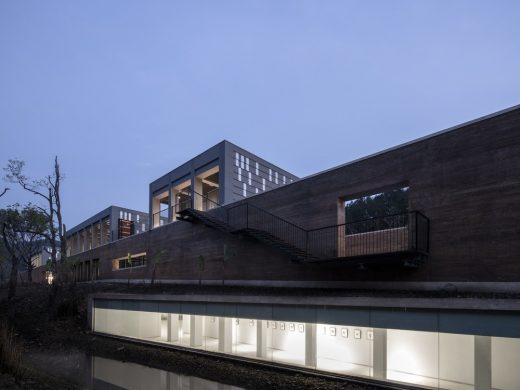 Exhibited Items and Mirrored Selves
The museum is a visually linear shape, 150 meters long, but the visiting flow is actually nonlinear, visitors will have multiple choices to go. The purpose is to boost serendipity between people and spaces. Architecture can create the atmosphere with which visitors will have personal connections, once built, exhibited items will no longer be important, they will act like mirrors, visitors will be reviewing themselves through these items, and true arts are the medium to help ourselves to see the true version of ourselves, sometimes clear, others vague, sometimes real, others fake.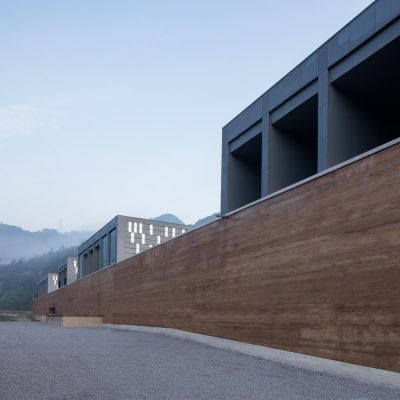 During the experience of the labyrinth tour, visitors can see themselves clearer and enjoy the atmosphere. For those who do not gamble, the casino becomes the perfect place to reflect on their own.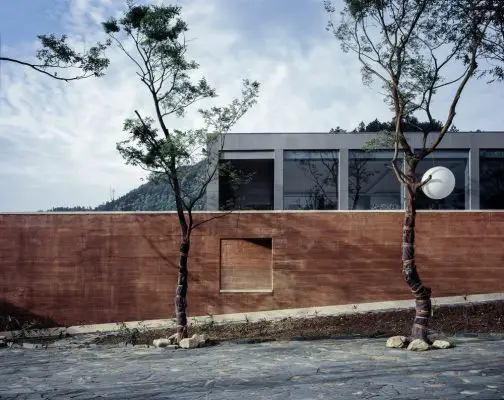 Impression and imagination
Walls, the most important part at shaping exhibition space and atmosphere, are made of rammed earth to offer a poetic feeling.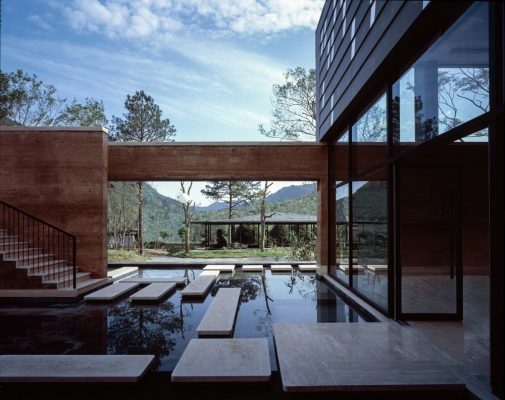 The main passage is a long transparent space, 100 meters, around it are rammed-earth walls, 4 meters high, grow from earth. Experiences vary when visitors walk through different areas, visitors will be attracted by the outstretched eaves after the woods area. The sound from the creeks will relax visitors a bit, and what lies ahead lead visitors further into the cryptic but joyful world.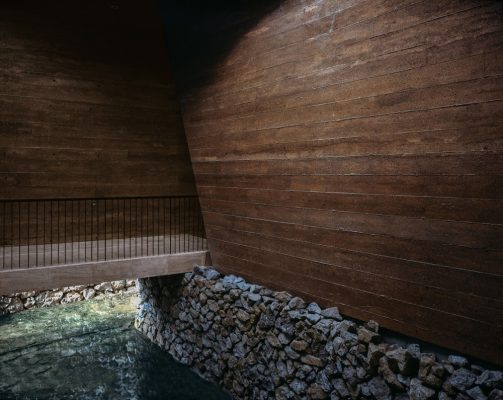 Multiple choices are provided in the museum, visitors can go up and down, feel the delight stream or peaceful pond, enjoy the exhibition or relax in the corner. Different choices bring various experiences, which is an enriched relationship between porcelain designers and their creation. Every tour will be a story between visitors and the architecture, mixed of discovery, expectation, waiting, anxiety, disappointment and joy.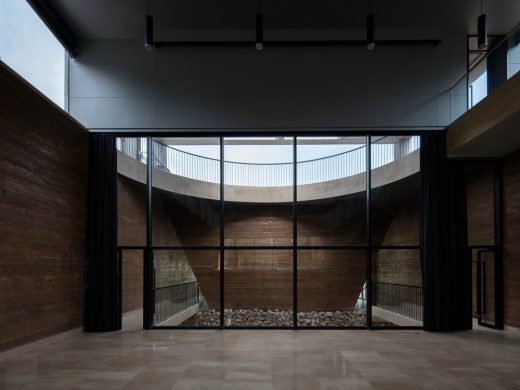 New and Old
Major materials used in Sanbao Art Museum, such as rammed earth, titanium zinc panels and travertine, will be eroded by time. This process of erosion is like the fermentation of wine, time gives its unique flavour.
In addition, Sanbao village naturally produces unique soil, slightly red in colour, so the continuous loam walls were built with local clay, it delivers certain familiarity and tension. All the joints were made in 1:1 samples in advance, and all the experimenting samples eventually assembled in a new landscape building.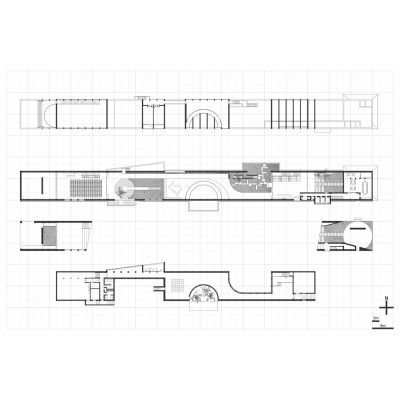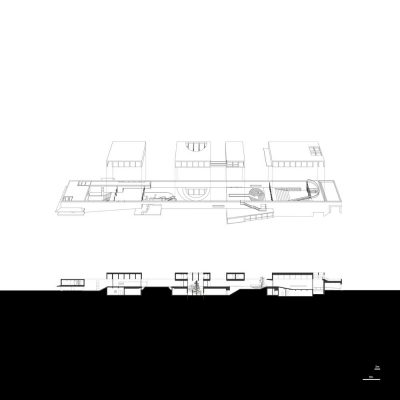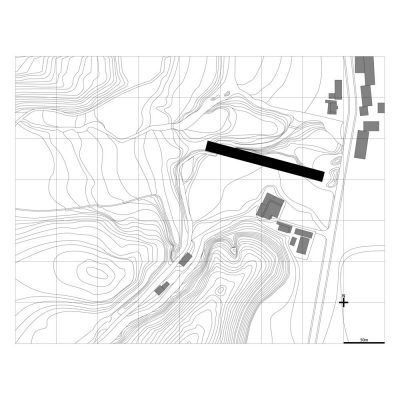 About DL Atelier
Under the direction of principal designer Yang Liu, who is combining more than 10 years of design practice in various firms, the DL atelier is designing a diversity of spaces from 2012 based in Beijing and cities of east China.
DL atelier is the recent winner of the American Architecture Price (cultural architecture category), for the project Sanbaopeng Art Museum. Other projects of DL atelier were also selected as the winner of Architizer A+ Awards 2017 in categories of hotel, cultural and art.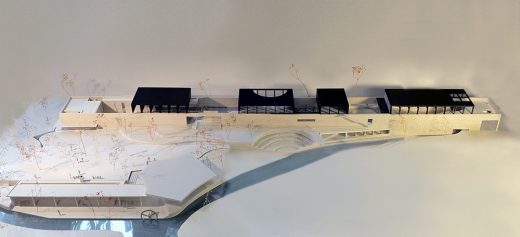 Sanbaopeng Art Museum in Jingdezhen – Building Information
Location: Jingdezheng, China
Time: 2015–2017
Typology: Art Museum
Client: Sanbaopeng, China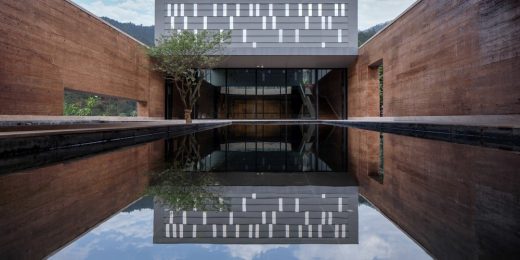 Photographer: Haiting Sun
Sanbaopeng Art Museum in Jingdezhen images / information received 261017
Location:Jingdezhen, Jiangxi, China '
Architecture in China
China Architecture Designs – chronological list
Chinese Architect – Design Practice Listings
Shanghai Architecture Walking Tours
Suzhou New District Commercial Plaza
Beijing CBD Proposal



picture : SOM
China World Trade Tower, Beijing



photo : SOM, architects
Pearl River Tower, Guangzhou



photo : SOM
Chinese Buildings – Selection:
Guangzhou Opera House, Guangzhou
Zaha Hadid Architects



picture from ZHA
Zaha Hadid opera house
Jin Mao Tower, Pudong, Shanghai
Skidmore, Owings & Merrill



photo : Andrew McRae
Shanghai tower : tallest building in China
Website : China
Comments / photos for the Sanbaopeng Art Museum in Jingdezhen page welcome
Sanbaopeng Art Museum in Jingdezhen Building
Website : DL Atelier