President's Medals, Winners, 2016, News, Buildings, Projects, Design, England, UK
RIBA President's Medals Student Awards – 2016 Winners
Royal Institute of British Architects Student Awards
7 Dec 2016
RIBA President's Medals Student Awards 2016 Winners
RIBA honours architecture's brightest new stars
Architecture student projects from across the globe win RIBA President's Medals 2016
The winners of the 2016 RIBA President's Medals were announced at a ceremony at the Royal Institute of British Architects (RIBA) in central London this evening (6 December 2016).
First awarded in 1836, the RIBA Presidents Medals reward talent, promote innovation, and encourage excellence in the study of architecture worldwide. This year 275 entries were received from 87 schools of architecture in 33 countries.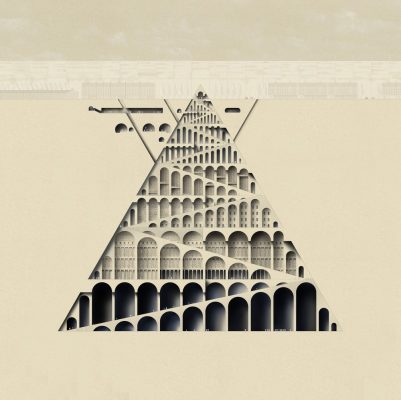 The Silver Medal (for best Part 2 design project) was awarded to Thomas Chee (The Chinese University of Hong Kong, tutored by Peter Winston Ferretto and Ingrid Schroder) for Crafts Vault: The V&A Academy of Artisanal Crafts. The project responds to the threat to traditional crafts posed by the 2008 economic downturn and new technology. Chee brings traditional skills back to the modern city by imagining new living craft workshops as an addition to London's V&A Museum.
Silver Medal commendations were given to:
• Molly De Courcy Wheeler, University of Westminster, UK, tutored by Sean Griffiths
More or Less, Bricks
• Roven Rebeira, City School of Architecture, Sri Lanka, tutored by Tamara Wijayapala
Centre for Ethno-Elephantology: A cross-species design initiative
• Mikki Ristola, Aalto University, Finland, tutored by Pekka Heikkinen
Visitor Centre for Petäjävesi Old Church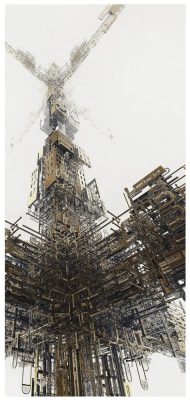 The Bronze Medal (for best Part 1 design project) went to Allan Chong (Newcastle University, UK, tutored by Josep-Maria Garcia-Fuentes and Aldric Rodriguez Iborra) for 'Formless' – An Alternative Typology for Preservation. Chong explores how buildings are preserved and transformed, through a proposed extension of Sir John Soane's Museum in London. Inspired by Soane's modifications to his own home, the project pictures the museum of 2065 as shaped by a greater desire for preservation.
Bronze Medal commendations:
• Muneeb Ali Khan, London South Bank University, UK, tutored by Nicolas Pople
Lewes Art Foundry
• Paolo Pisano, Architectural Association, UK, tutored by Ryan Dillon
The Thirty Years of Architecture: A short guide on abandoning accumulated memories at the mercy of an inclement weather
• Samiur Rahman, University of Greenwich, UK, tutored by Rahesh Ram and Tom Noonan
Nuclear NOW!
The Dissertation Medal went to Roy Khatchadourian (University of Liverpool, tutored by Iain Jackson) for A Juxtaposition of Ideological Expressions: Evaluating the urban transformations of Yerevan (Armenia) during 1915-2015. The dissertation reflects on the role of architecture in creating a sense of identity and belonging after years of political oppression in the Armenian city of Yerevan.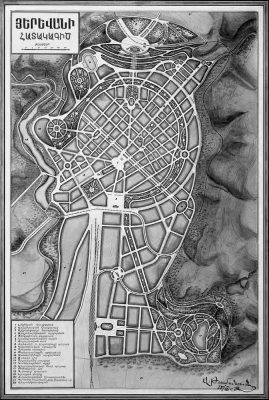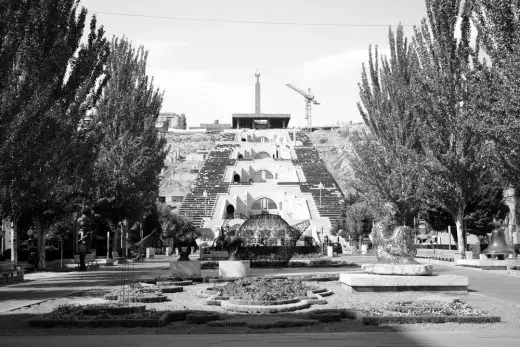 Dissertation Medal commendations:
• Tessa Forde, University of Auckland, New Zealand, tutored by Kathy Waghorn and Aaron Paterson
The House that Politics Built: Parliament Aotearoa
• Phillipa Longson, The Cass, London Metropolitan University, UK, tutored by Joseph Kohlmaier
Are You My Mother? An exploration into the bonds between people and places
• Robin Farmer, Bartlett School of Architecture, UCL, UK, tutored by Brent Carnell
A Flâneur's Guide to Boystown: Performativity, pride and place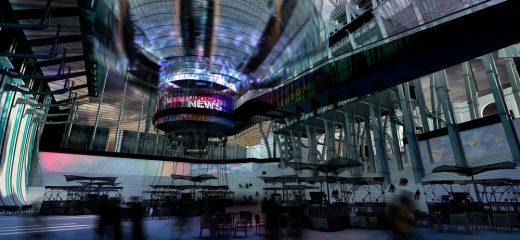 The Serjeant Award for Excellence in Drawing (Part 1) went to Lucian Mocanu (University of Greenwich, tutored by Rahesh Ram and Tom Noonan) for New Greenwich Civic Centre: A transformative architecture. The project proposes an alternative centre for Greenwich that can be adapted for society's needs.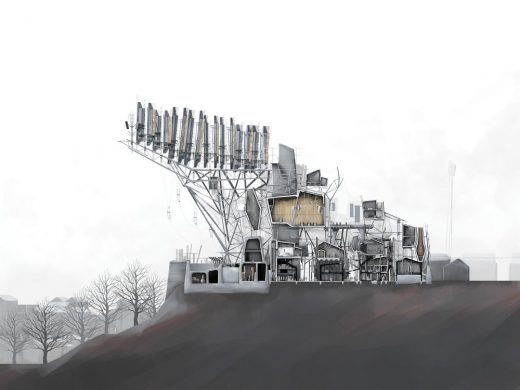 The Serjeant Award for Excellence in Drawing (Part 2) was awarded to James Bussey (University of Kent, tutored by Adam Cole and George Thomson) for The Company, a dystopian graphic novel exploring architecture, isolation and Potemkin villages through the eyes of a fictional German revolutionary exiled to the island of Helgoland.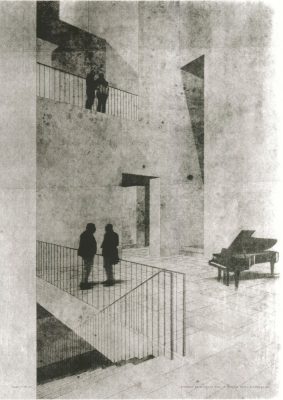 The UK office of Skidmore, Owings & Merrill (SOM) also awarded SOM Foundation Fellowships to Jack Bailey (Kingston University, UK, tutored by Michael Lee) and Shenpei Ha (The Cass, London Metropolitan University, UK, tutored by Signy Svalastoga, Edward Simpson and Jonathan Cook).
RIBA President Jane Duncan said:
"Congratulations to each of the medal winners. I'm delighted to see the breadth of talent from across the globe recognised through these awards, now celebrating their 180th anniversary. The students' ability to distil complex ideas and present them beautifully is outstanding. Tonight's winners are talent to watch – I can't wait to see what else they will go on to achieve."
The 2016 RIBA President's Medals exhibition is open until 5 February 2017.
RIBA President's Medals Student Awards 2016 information / images received 071216
Location:UK
Architecture Awards
World Architecture Festival Awards
RIBA Awards
RIBA President's Awards for Research 2016
Comments / photos for the RIBA President's Medals Student Awards 2016 page welcome
RIBA President's Medals Student Awards 2016
Website: www.presidentsmedals.com