Green Good Design Awards Winner, Chicago Athenaeum, Architecture, Art
Green Good Design Awards 2014
American Polar explorer, photographer + environmental activist: Sebastian Copeland
15 Sep 2014
American Polar Explorer And Environmental Activist Sebastian Copeland Receives Prestigious Green Good Design Award For 2014
Good Design Awards 2014
Athens, Greece – The Chicago Athenaeum: Museum of Architecture and Design and The European Centre for Architecture Art Design and Urban Studies jointly announce that the American Polar explorer, photographer, and environmental activist, Sebastian Copeland, has won the a prestigious Green GOOD DESIGN for 2014.
Good Design Awards 2014
Copeland, together with 100 of the world's most renown architects, designers, and manufacturers from 26 countries are recipients of this year's Green GOOD DESIGN 2014.
Sebastian Copeland: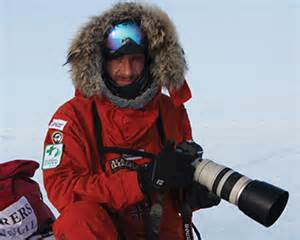 Copeland is featured in an exhibition, 100% Sustainable: Green Good Design 2014, at The European Centre's Museum, Contemporary Space Athens (74 Mitropoleos Street, Athens, Greece) opening on September 19 and continuing through December 1, 2014.
The exhibition contains photographs and films by Sebastian Copeland.
Founded in Chicago in 1950 by Eero Saarinen and Charles and Ray Eames, GOOD DESIGN remains the world's oldest and most established awards program for the most innovative and visionary new design produced worldwide. For nearly 65 years, GOOD DESIGN has been bestowed to everything and anything from a NASA space ship to a paper clip.
In 2013, over 800 products from over 48 nations were recognized with the distinguished GOOD DESIGN Award.
The world's most prominent FORTUNE 500 companies use the GOOD DESIGN logo in the branding of their products, which has become a strong and effective mark of public recognition of Design Excellence globally.
In 2005, a special Green edition was added to GOOD DESIGN each year to emphasize new buildings, landscapes, urban plans, cities, people, products, graphics, institutions, research, and technologies that forward the highest examples of sustainability, energy conservation, preservation of natural resources and a profound respect for the planet.
Sebastian Copeland photo: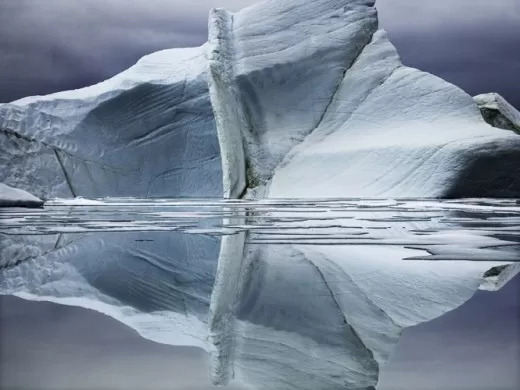 "We are delighted to honor Sebastian Copeland," states Christian Narkiewicz-Laine, Museum President, The Chicago Athenaeum, "for his voice and vigilance in the fight to bring awareness to the crisis of global Climate change. As an environmental activist, two consecutive trips to Antarctica in 2006 and 2007 aboard a scientific research icebreaker sealed a personal and professional commitment to combine fine art photography, adventure, and environmental advocacy into a life mission.
"Copeland's motto to 'help people fall in love with their world, in order to protect it' is a compelling and heroic mantra that profoundly forwards the Green Movement around the world," states Narkiewicz-Laine.
Copeland has been reporting from the front lines of climate change for the last fifteen years. An expert of the polar region, Sebastian's unique advocacy efforts have led to extensive travel across the Arctic sea ice, the Greenland ice sheet and throughout Antarctica. With the SEDNA foundation, which he founded to raise the alarm on the vulnerable state of the Polar region, Sebastian has used his artistic and athletic abilities to educate and reach into the heart of his global audience, filming and photographing the harshest yet fragile glacial environments. Based on the simple premise that we will not save what we do not love, Sebastian's mission is to help people fall in love with their world, in order to help preserve the delicate balance that has sustained us.
The exponential growth in demographics, with its commensurate resource consumption and energy use have set humanity on a collision course with Nature, requiring an urgent and global commitment to the principles of sustainable development. Armed with a camera, 8,000 kilometers' worth of polar travel under his skis, and the determination to shift sensibilities to fulfill the promise of humanity's true potential, Sebastian has received the enthusiastic support of illustrious leaders and personalities such as President Gorbachev and Vice President Al Gore; Leonardo DiCaprio, Secretary of State John Kerry and Arianna Huffington.
Copeland has reached audiences around the world from the United Nations to museums and institutions, and Fortune 500 companies such as Apple, Google and Hewlett Packard. His award-winning books have been translated and published worldwide and his films have played to audiences in 43 countries from the US, to Europe, Brazil and China to name a few. Copeland's mission and work have been seen or heard on Larry King, NPR and Vanity Fair, but also in schools, colleges, galleries and museums across the globe. While his exotic images are there to remind us that the Earth is as delicate and fragile as we are.
His award-winning documentary Into the Cold was a featured selection at the 2010 Tribeca Film Festival and was released on DVD timed to Earth Day 2011.
Copeland also sits on the Board of Directors of the environmental organization Global Green USA with whom he has worked tirelessly since 2000, leading initiatives in the Arctic and media efforts in Los Angeles, where he lives, to promote a path to sustainability. He is also on the Board of Directors for Global Green and Shine On Sierra Leone, a Non-governmental organization providing educational platforms for the children of war-torn nations.
The GOOD DESIGN Logo is by Mort Goldsholl, 1950:


"Copeland continues to lead expeditions to remote corners of the globe to spread consciousness on Global warming," Narkiewicz-Laine states.
Copeland is featured in an upcoming book entitled The Green Revolution: %100 Sustainable Architecture and Product Design, which features four years of Green GOOD DESIGN Awards, and includes buildings, people, cities, new technologies, products and graphics worldwide by such leading manufacturers as Starbucks, Mercedes-Benz, BMW, Hewlett-Packard Company, Hyundai Motor Company, Cola Cola Company, and General Electric.
The exhibition continues at The European Centre's Contemporary Space Athens through December 1 and is scheduled to travel in Europe through 2016.
Good Design Awards 2014 images / information received 15 Sep 2014
Location: UK
Madrid Architecture
Hotel Puerta America, Avenida de América
various interiors by famous architects & designers



image from Hotel Puerta America
Hotel Puerta America
High Court of Justice and Supreme Court, City of Justice
Foster + Partners



image : Foster + Partners
City of Justice Madrid
Architecture Awards
Pritzker Prize architects



image © Nick Weall
Stirling Prize



photo : Speirs and Major Associates / James Newton
Europa Nostra Award – winner



photo © Timothy Soar
Comments / photos for the Green Good Design Awards 2014 page welcome
Website: Good Design Awards