Ashden Awards for Sustainable Energy 2016, Buildings, Architecture, News, Design
Ashden Awards 2016
International Sustainable Energy Prize: Construction News
3 June 2016
Ashden Awards in 2016 Winners
Winners of 2016 Ashden Awards
– Local and regional government lead the way in sustainable buildings and sustainable homes categories
Forward-thinking local and regional government organisations in Lancashire and London, together with a pioneer of green buildings in China, have all won a prestigious 2016 Ashden Award for their commitment to creating sustainable, healthy, energy efficient environments in homes and buildings.
The Ashden Awards are a globally recognised measure of excellence in the field of sustainable energy, and winners receive tailored support to help scale up their work and a prize of between £10,000 and £30,000.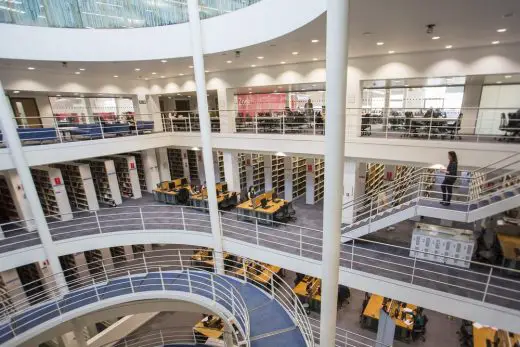 RE:FIT London is the Mayor of London's innovative scheme programme to reduce carbon emissions in Greater London by helping public sector organisations improve the energy performance of their buildings through expert advice and a framework that simplifies procurement and guarantees energy savings. Established in 2009, the programme has already enabled over £7 million energy bill savings per annum. RE:FIT London wins the Ashden Award for Sustainable Buildings, supported by the Garfield Weston Foundation.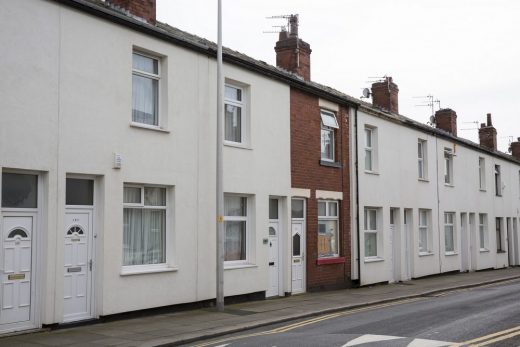 Cosy Homes in Lancashire (CHiL) is a partnership between 14 local authorities in Lancashire which is helping to keep homes warm and prevent fuel poverty in some of the most deprived areas of the county. Working in partnership has enabled CHiL's members to contract directly with an energy company for funding, and take an innovative approach to financing energy efficiency measures such as external wall insulation, focusing on the oldest properties in the most deprived areas. CHiL wins the Ashden Award for Sustainable Homes, supported by the Berkeley Group.
Arif Rajpura, Director of Public Health Blackpool Council, said: "Cosy Homes in Lancashire(CHiL) is Lancashire's attempt to address the links between poor housing conditions, ill health and excess winter deaths and to bring about equitable delivery of energy efficiency measures for everyone who needs them. We are delighted to have won an Ashden Award in recognition of the tremendous effort everyone involved has made to making CHiL the success that it is."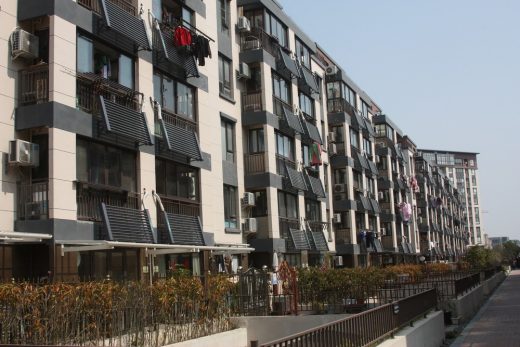 Shanghai Landsea Planning & Architectural Design Co. Ltd is a leading practitioner of green buildings in China, boasting more than 40 projects totalling 2.5 million m2. With over half of China's total energy consumption coming from the construction and operation of buildings, Landsea are reducing carbon emissions by installing insulation, efficient air conditioning systems and ventilation systems as standard. Landsea wins the Ashden Award for Sustainable Buildings, supported by Grosvenor.
Landsea's Alan Zhang said: "We're really honoured to win this award. Over the years, Landsea Design has been committed to constantly researching and exploring how to improve sustainable buildings in China. Our work not only reduces energy consumption and environmental pollution but also benefits different social groups such as young first time buyers and renters."
Sarah Butler-Sloss, Ashden's Founder Director, said: "The winners of this year's Ashden Awards are really pushing the boundaries when it comes to innovation, being ahead of the curve and working towards our vision of a world where everyone has access to affordable clean energy. We are proud to have the opportunity to support their game-changing work."
Winners will be presented with their Award at a ceremony being hosted by BBC journalist Mishal Husain at the Royal Geographical Society in London on Thursday 9 June, when the winners of the Ashden UK and International Gold Awards will also be announced.
7 Sep 2015
Ashden Awards in 2016
Search for the sustainable building and energy efficiency trailblazers of 2016
Deadline for entries is 3 November 2015 at 11.59pm GMT
Ashden is today launching its call for entries for the 2016 Ashden Awards, offering the chance for trailblazers in the sustainable construction and energy efficiency sector in the UK to receive global recognition for their efforts.
Entry to the awards is free, with up to five UK winners receiving awards totalling £55,000 at a prestigious ceremony in London on 9 June 2016.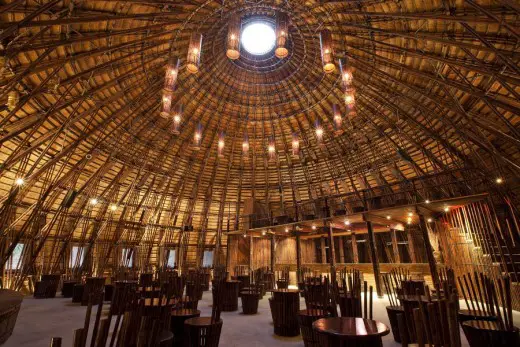 photo : Vo Trong Nghia Architects
The Ashden Awards aim to uncover the most exciting sustainable energy pioneers in the UK and elsewhere which are breaking new ground in increasing the use of reliable and cost effective clean energy.
This year the charity is particularly interested in hearing from businesses, housing associations and public sector organisations across the country that are retrofitting existing buildings, involved in the construction of new buildings, or offering products to reduce demand for energy in buildings.
According to Jonathon Porritt, Co-Founder of Forum for the Future and Acting Chair of Ashden: "The Ashden Awards are one of the most inspiring initiatives I've ever been involved in, and I know that many, many people look forward to the annual Awards Ceremony as one of the most uplifting events of the year!
Ashden Award winners are precisely the kind of entrepreneurs and crusaders who we need to be focusing on today, bringing the energy technologies and systems from the future into our lives right now. This whole initiative is playing a critical role in helping us move towards a more sustainable society."
This year Demand Logic won the Impax Ashden Award for Energy Innovation for its approach to making sense of the masses of environmental data available for modern buildings and dramatically cutting energy bills by working to fix 'energy insanities' like rooms being heated and cooled at the same time.
Demand Logic's CEO Joe Short said: "Overall, the judging process was extremely professional. I felt they got to the bottom of what we do and asked some very good and searching questions. This is very important if Ashden is to remain an award that demonstrates real integrity."
As well as the financial award, Ashden also provides UK winners with a wide-ranging package of support, tailor-made to their needs including business support, introductions to policymakers, potential funders and investors, and sharing of expertise through an elite alumni network.
Ashden Awards 2016 information received on 070915
For further information and to apply for a 2016 Award, visit ashden.org/apply/UK
Or contact our Awards Administrator: + 44 20 7410 7023 email: [email protected]
This year Ashden is looking for UK applicants specialising in:
• Reducing the demand for energy in buildings
• Supplying heat from low-carbon energy sources
• Low-carbon communities
• Increasing the generation of renewable electricity
• Developing smart grid and energy storage technology
18 Mar 2015
2015 Shortlist
Ashden Awards honour innovative low-carbon building design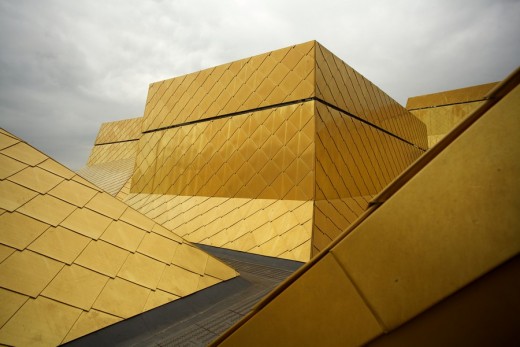 photo : Max Fordham
Ashden Awards 2015
UK building services engineers Max Fordham, Vietnam-based Vo Trong Nghia Architects, Mexican sustainable housing program Ecocasa and Mumbai-based Mahindra Lifespaces were shortlisted for prestigious 2015 Ashden Awards.
Location: UK
Architecture Award Selection
World Architecture Festival Awards
Ashden Awards
Ashden Awards for Sustainable Energy
Architecture Prizes
Comments / photos for the Ashden Awards for Sustainable Energy 2015 page welcome
Website: www.ashdenawards.org