Ashden Awards for Sustainable Energy 2014, UK Eco Buildings Prize, Green Architecture News, Design
Ashden Awards 2014: Green Buildings
International Sustainable Energy Prize, UK Eco Architectural Design
7 Apr 2014
Low-carbon building pioneers named as finalists for the 2014 Ashden Awards
Low-carbon building pioneers Hemcrete Projects, Demand Logic and German firm Kéré Architecture have been named as finalists for the 2014 Ashden Awards, the internationally recognised green energy prize.
Ashden Awards in 2014
Winners will be announced at a ceremony at the Royal Geographical Society on 22 May 2014. Each winner will receive an award worth up to £20,000 and a national platform to promote their work.
About Hemcrete Projects
Hemcrete Projects is bringing the dream of zero carbon buildings closer to reality with its mess-free, speedily installed, sustainable building panels made with hempcrete. 'Hembuild' panels not only offer great thermal properties and the ability to stabilise humidity, but are made-to-measure off site, and slotted together like a jigsaw puzzle to form the building's walls at building sites later.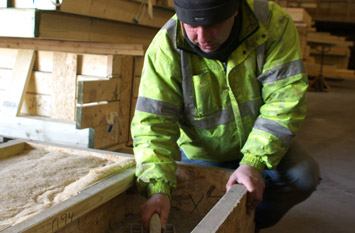 Ian MacCarthy, Business Account Manager at Hemcrete Projects said:
"This latest acknowledgement further strengthens Lime Technology's developing role within the low-carbon and offsite construction sector. Hembuild and Hemclad attracted a great deal of interest last year, having scooped top spot in both the Museums & Heritage and Greenbuild Awards. Both of these centred on the exciting work our offsite construction arm, Hemcrete Projects, has been involved in with Marks & Spencer and the Science Museum."
About Demand Logic
Demand Logic has created a simple device to give building managers accessible displays and energy-saving tools via a web browser, to help them run their buildings as efficiently as possible. Mining information generated by a building management system (BMS), is usually like looking for a needle in a haystack. Demand Logic's device can quickly spot whether boilers, chillers or pumps are running when they shouldn't be, or whether equipment is faulty, which can lead to huge savings. Demand Logic's client Kings College in London is predicted to cut up to £390,000 off its energy bill this year.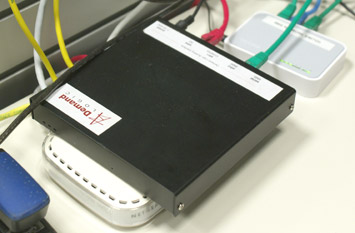 Joe Short, CEO at Demand Logic said:
"We're a small company doing big things – being a finalist in the Ashden Awards has enabled us to reach new audiences. We help businesses large and small to knock thousands of pounds off their energy bills with our virtual metering technology – it's fantastic to have our potential recognised by the Ashden Awards."
About Kéré Architecture
Germany-based Francis Kéré, originally from Burkina Faso, designed and built a school in his home village that, with a ventilated roof and other clever design features, gives a much cooler environment for children to study in. Not only that, the school was built by local people, and largely with local materials. Kéré Architecture has since designed and built over 20 innovative naturally cooled public buildings in Africa.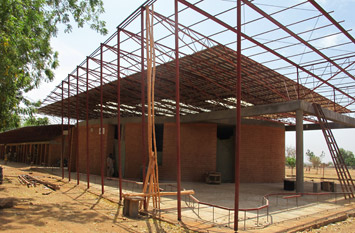 Says Francis Kéré:
"Being an Ashden finalist has given us another boost to know that our work in improving Burkina Faso's schools is internationally recognised. This recognition shows the progress that sustainable energy awareness is making in rural Africa. We do the work we do for the people of Burkina Faso and the future of our children."
Demand Logic and Hemcrete Projects are competing for the Weston Ashden Sustainable Buildings Award. Kéré Architecture is up for the international Ashden Award for Sustainable Buildings.
Now in their 14th year, the Ashden Awards champion practical, local energy solutions that cut carbon, reduce poverty and improve people's lives in the UK and developing world.
16 Sep 2013
Ashden Awards launches 2014 call for entries
Low-carbon building pioneers win national green energy awards
Search for the sustainable building trailblazers of 2014 starts here
Deadline for entries: 5 November 2013
National green energy charity Ashden is seeking entries for the 2014 Ashden Awards. Now in their 14th year, the Awards uncover the most exciting green building pioneers from across the UK. Entry to the Awards is free, with winners to be presented with an award worth up to £20,000 at a prestigious ceremony at the Royal Geographical Society in London on 22 May 2014.
Ashden is particularly interested in businesses, housing associations and public sector organisations that are helping retrofit existing housing stock, designing energy efficient buildings, changing residents' behaviour and developing skills in installing renewable energy and energy efficiency technologies.
This year's UK Gold Award winner was a partnership between the Sustainable Energy Academy and housing association developer and contractor United House. Monodraught won the Impax Ashden Award for Energy Innovation for its revolutionary cooling and ventilation system COOL-PHASE®, which reduces building running costs by up to 90%.
In addition to prize money, Ashden offers winners a package of benefits and tailored support designed to help them scale up; a platform to promote their work through events and media coverage; short films about their work and introductions to potential funders and investors.
Perhaps most importantly, winning an Ashden Award provides powerful third party endorsement from the most esteemed green award in the country and access to an elite network of sustainable energy pioneers.
Says Russell Smith of social housing retrofit advisors Parity Projects, Ashden winners in 2012: "The great thing about an Ashden Award is not just that you've won. It adds weight to a conversation, an offer, a proposal. But even those things have not been as useful as the partnerships we have struck up with other winners through the process."
21 Jun 2013
Ashden Award for Sustainable Energy Winners in 2013
Low-carbon building pioneers win national green energy awards
• Sustainable Energy Academy/United House wins Ashden UK Gold Award for 'revolutionary' interior wall insulation system



picture from Ashden Awards for Sustainable Energy
• Monodraught wins Impax Ashden Award for Energy Innovation



picture from Ashden Awards for Sustainable Energy
Ashden Award for Sustainable Energy 2009
Ashden Awards



picture : Leigh Simpson
Location: UK
Architecture Awards
World Architecture Festival Awards
Comments / photos for the Ashden Awards for Sustainable Energy 2014 page welcome
Website: www.ashdenawards.org