AR Awards for Emerging Architecture Winners 2022, Shortlisted Buildings, Architects, AREA News
2022 AR Emerging Architecture awards Winners
28 October 2022
AR Emerging Architecture awards shortlist announced for 2022
Friday 28 October 2022 – The 16 shortlisted architects include emerging practices working around the world, experimenting with sustainable materials, adapting existing buildings and creating essential public spaces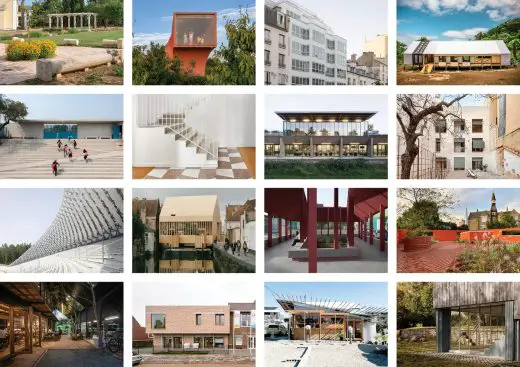 2022 AR Emerging Architecture awards shortlist
We are delighted to announce the 16-strong shortlist for the AR Emerging awards 2022. This year's shortlist includes architects designing educational spaces in urban Europe as well as on Pacific islands, and public spaces from Somaliland to Greece. Practices are experimenting with sustainable materials such as stone, bamboo and charred timber, and working with existing buildings, from a brutalist university in France to ruins in China.
Building design by Atelier Xi: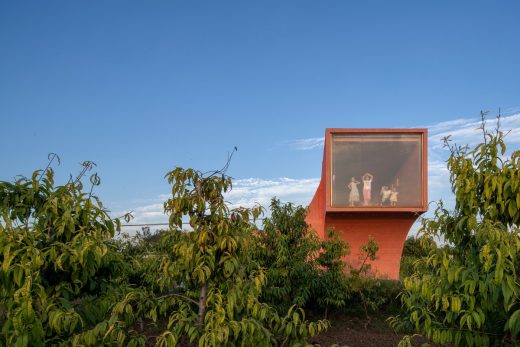 photo : Chao Zhang
The 16 shortlisted practices will present their work to our jury, including previous AR Emerging winners Carla Juaçaba and Rahul Mehrotra, as well as Lisbon local Inês Lobo, at the World Architecture Festival in Lisbon, which runs from 30 November to 2 December 2022.
Building design by CAUKIN Studio:


photo : Katie Edwards
The 2022 shortlist
– Architecture Research Athens
– Atelier Xi
– Barrault Pressacco
– CAUKIN Studio
– Centro de Colaboración Arquitectónica
– Cierto Estudio
– Graal Architecture
– Instituto Balear de la Vivienda
– Mailitis Architects
– Para Project
– Rashid Ali Architects
– Sanchez Benton Architects
– Sher Maker
– Studio Nauta
– Tamotsu Ito Architecture Office
– Thomas Randall-Page
Building design by Centro de Colaboración Arquitectónica: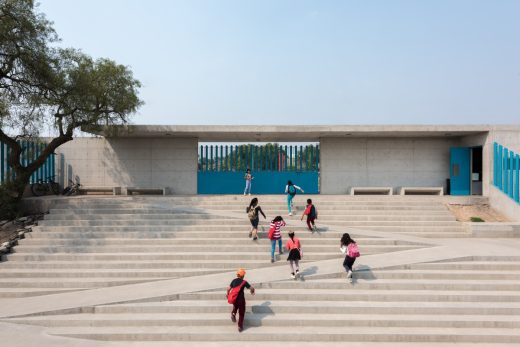 photo : Arturo Arrieta
AR Emerging awards
First launched in 1999, the AR Emerging awards grant early recognition to young designers and celebrate the architectural stars of tomorrow. Since 2018, the awards have recognised a body of work rather than a single building, and aspiring candidates share a small portfolio of three projects with us: a completed building, a work in progress, and an idea. Early winners include Shigeru Ban, Thomas Heatherwick and Sauerbruch Hutton – more recently, Carles Enrich Studio, Comunal, Avenier Cornejo and Frida Escobedo have been winners.
Architecture design by Tamotsu Ito Architecture Office: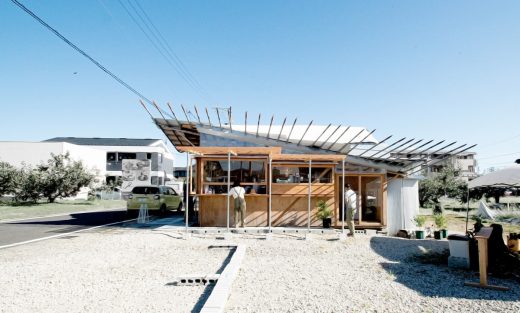 photo : Masaharu Okuda
The winner will receive a £5,000 prize and a second practice will be awarded the Peter Davey Prize, now in its fourth year and selected by the AR editors in tribute to Peter Davey, former AR editor and founder of the awards. The winners will take home a specially commissioned trophy and all finalists will participate in a series of panel discussions and have their work exhibited at WAF.
Building design by Graal Architecture: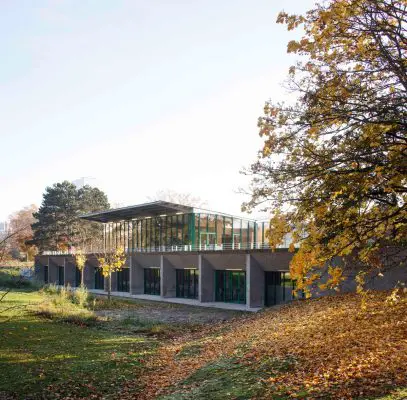 photo : Clément Guillaume
For further information, please visit www.architectural-review.com/awards/ar-emerging-architecture
Please note that, due to the pandemic, the AR Emerging awards did not run in 2021.
AR Emerging 2022 issue
Copies of the AR Emerging issue, featuring all 16 finalists, can be purchased from the AR's online shop
Building design by Mailitis Architects: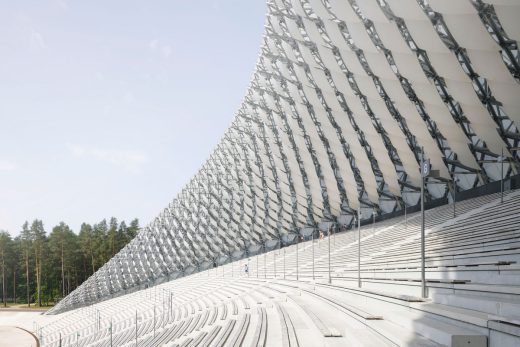 photo : Ansis Starks
Sponsor
This year, the AR Emerging awards are sponsored by VMZinc
Building design by Para Project: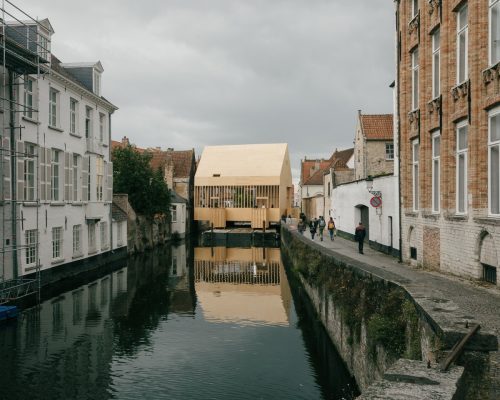 photo : Stijn Bollaert
The Architectural Review
Founded in 1896, The Architectural Review provides critical perspectives and stimulating opinions on international architecture. With a considerable archive, critically acclaimed writers, an active digital presence, essays on theory, typology, urbanism, beautifully illustrated critiques of significant buildings from around the world, a constant engagement with the wider social, cultural and political context architecture sits in, the AR is a unique source of intelligence and inspiration www.architectural-review.com
Building design by Studio Nauta: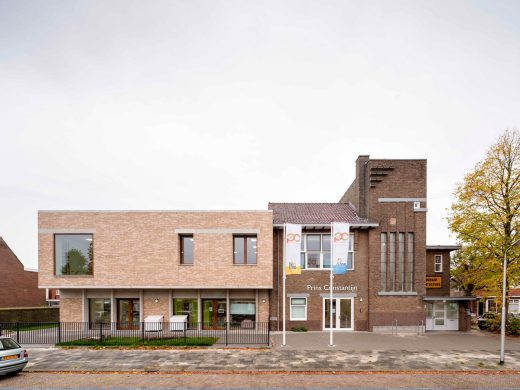 photo : Jordi Huisman
Social media
#AREmerging
Twitter @ArchReview twitter.com/ArchReview
Instagram @thearchitecturalreview instagram.com/thearchitecturalreview
Facebook @TheArchitecturalReview facebook.com/TheArchitecturalReview
LinkedIn @The Architectural Review linkedin.com/company/the-architectural-review
Art Barn building design by Thomas Randall-Page: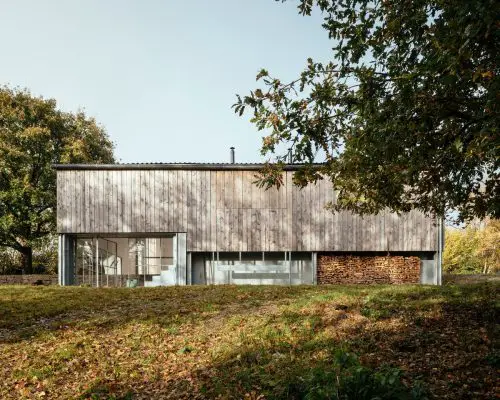 photo : Jim Stephenson
Previously on e-architect:
2020 AR Emerging Architecture awards
AR Emerging Architecture awards shortlist announced
Building images for the 2020 shortlist
AR Emerging Architecture awards 2020
– Gabriela Carrillo, Mexico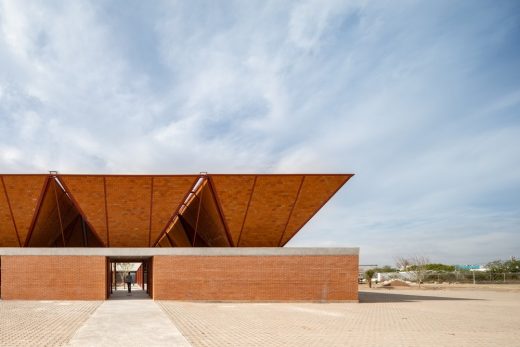 photo : Rafael Gamo
– Studio Advaita, India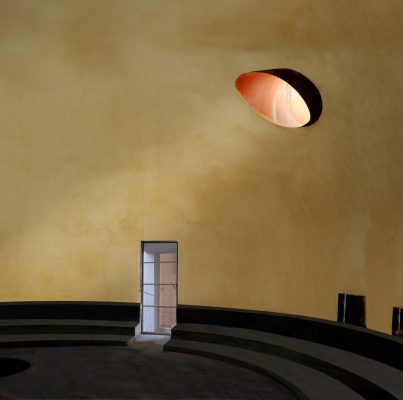 photo : Prasad and Rasika Badave
– Suzuko Yamada Architects, Japan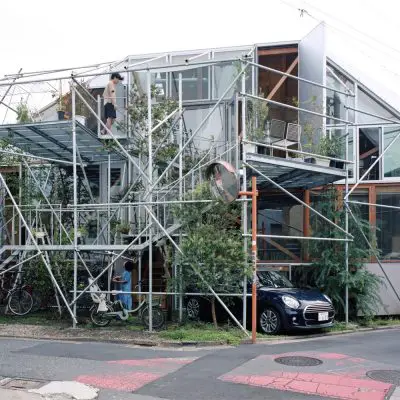 photo : Yurika Kono
– Unparelld'arquitectes, Spain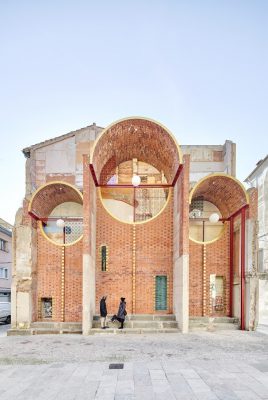 photo : Jose Hevia
Past Winners – Buildings and Architects
Winners of AR Emerging Architecture Awards 2018
–    Alejandro Guerrero | Andrea Soto, Zapopan, Mexico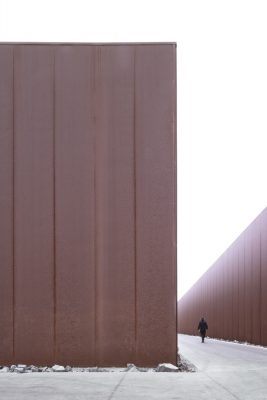 photo : César Béjar
–    Ampuero Yutronic, London, United Kingdom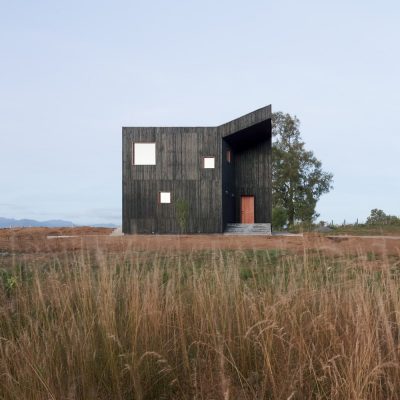 photo : Felipe Fontecilla
–    Studio FH Architects, Kampala, Uganda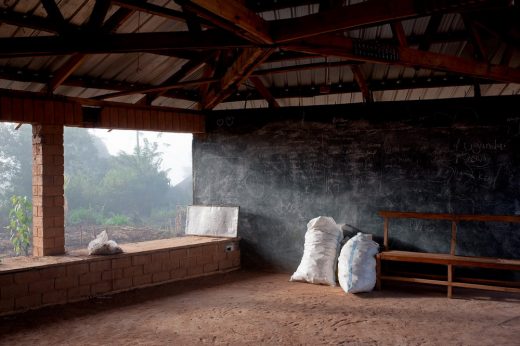 photo : Will Boase
–    Studio Weave, London, United Kingdom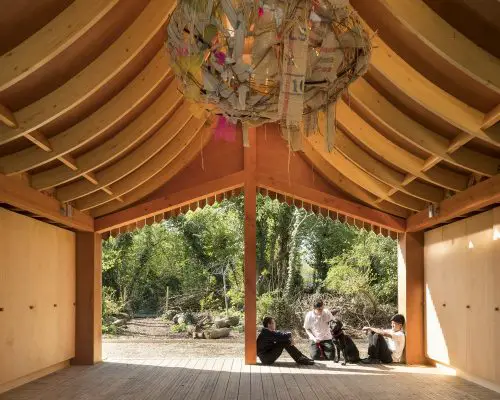 photo : Jim Stephenson
AR Emerging Architecture awards 2018
AR Emerging Architecture awards
Location: London, UK
Architectural Prizes
AR+D Awards for Emerging Architecture
Comments / photos for the 2022 AR Emerging Architecture awards page welcome