Transform your bedroom with these design upgrades, Good sleep tips for resting, Property style advice
Transform Your Bedroom with These Design Upgrades
2 Feb 2023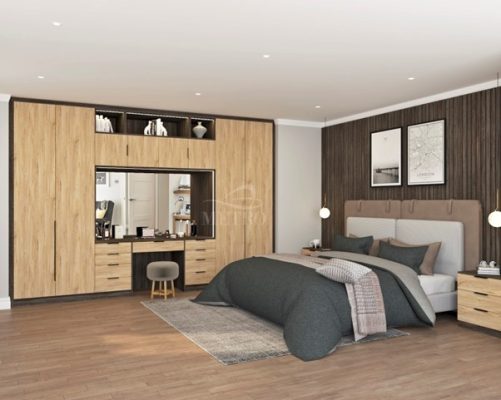 As the place where you recharge, sleep and spend the most time, your bedroom is one of the most important rooms in the house. Sure, you're asleep most of the time when you're there, but if you want to feel comfortable and enjoy your time fully, it's a good idea to make sure it's cosy and looks good. Thankfully, there are lots of small changes you can make to upgrade your room and ensure it's the perfect place for rest and relaxation.
Fitted Furniture
Make a statement and instantly transform the look of your room with fitted bedrooms furniture unit. You can get a unit custom-made to fit the exact specifications of your room and choose a style and colour that suits you best. These don't just look great, they also help to increase the amount of space you have by giving you more storage options, ensuring your room stays free from clutter. You can get fitted furniture for over the bed, chest of drawers and bedside cabinets, depending on your needs.
Adding House Plants
House plants are an excellent yet simple way to add some character to your room while also providing a showpiece that will attract the eye. Just as with furniture, you can find so many different styles of plants for any style of bedroom. One thing that's important to remember is that you'll need to look after your plants by watering them regularly. In addition, watch out for issues such as mites that can harm the plant. Some plants require far more maintenance than others, so make sure you know what you're getting into.
Invest in High-Quality Bedding
In most bedrooms, the bed is the focal point, and it's important to make sure it looks stylish. Getting some high-quality bed sheets should be one of the first things you do when looking to transform your bedroom. Not only will these have a big impact on the style of the room, they'll also affect how comfy your bed is to sit on and sleep in. Make sure your bedding and duvet fit the bed, and choose colours and patterns that are soothing and comfortable. For added flair, you can add some decorative pillows, making sure they match the overall style.
Floating Shelves
Although hidden storage options under the bed are one of the best ways to keep your personal items, you can also make the most of floating shelves. Most people prefer clean and uncluttered rooms, and too much clutter can certainly make things uncomfortable. However, floating shelves look great and are perfect for displaying things that add to the style of the room. You can place plants, ornaments, display pieces and conversation starters on these shelves to attract the eye and bring interest to the room.
Make the Most of Textures
A lot of rooms, particularly those with a minimalist style, often end up looking a bit sterile and empty. It's difficult to strike a balance between minimalistic and empty, but one of the best ways is to use different textures. This is also a great substitute for using bright and garish colours and patterns, allowing you to bring style to your room without compromising on class. Different fabrics for throws, curtains and cushions can be used, and make the most of rugs and wallpaper to add some texture too.
Updated Your Lighting Fixtures
Lighting makes a big difference to how a room looks, and you can instantly update your bedroom simply by changing the light fixtures. Ensure you have enough lighting without overdoing it, and make sure you use modern fittings that fit the style of the room. Coloured lights can also be used, but be aware that they can look tacky if you overdo them.
Comments on this Transform Your Bedroom with These Design Upgrades article are welcome.
Bedroom Design
Bedroom Articles
Modern versus contemporary bedroom designs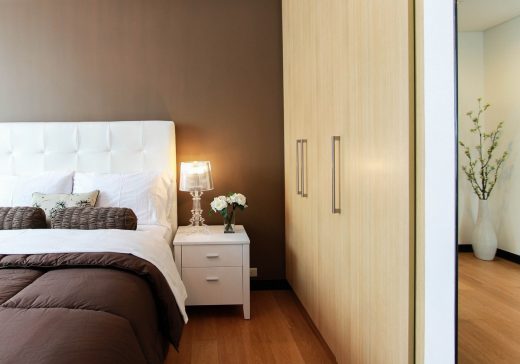 Essentials things for a perfect master bedroom
Make Your Bedroom More Comfortable
Touches Of Glamour for your Bedroom
Property Articles
Residential Architecture
Comments / photos for the Transform Your Bedroom with These Design Upgrades page welcome