Home Improvement Investors Tips, Buildings Remodeling Advice, House Renovating, Property
Home Improvement from Investors Tips
12 August 2019
Many homeowners can benefit from getting a quick and easy deal from trusted homebuyers like Jamie Buys Houses and Nexus Homebuyers. Homebuyers are able to close house sales under a variety of situations. Reasons typically include relocations, upgrades, downsizes, foreclosures, major repairs, divorces, and more.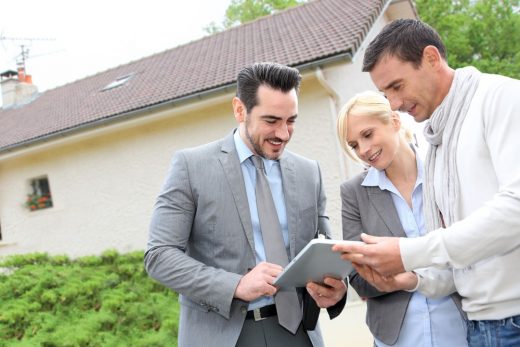 photo courtesy of article provider
Tips on Home Improvement from Investors Guide
Homebuyers and Quick Cash
If you're selling your property due to urgent financial needs, contacting homebuyers might be a good option. This is because they purchase houses using cash, no matter what condition the house is currently in. Oftentimes a real estate agent can have a hard time selling a house that isn't in good shape. Also, it may incur expensive costs on your part due to commissions and mandatory repairs.
Although homebuyers are experienced enough to offer fair prices and assessments despite your home's condition or disastrous design, you're still better off investing on home improvements. This is a good move for two reasons. First, if you plan to stay in your current home for a long time, home improvements will consequently improve your quality of life. Second, you increase the value of your home, which is certainly beneficial if you eventually have to sell it one day.
In any case, there are home improvements that increase property value and those that don't. Here's a list of what you should prioritize according to investors: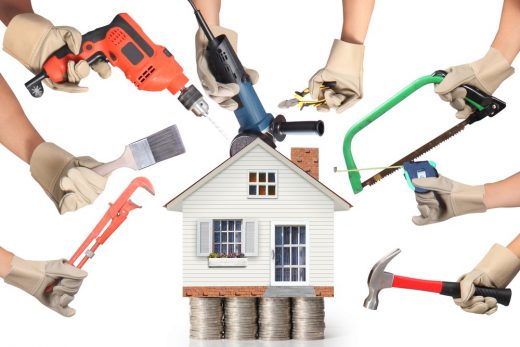 image courtesy of article provider
Contemporary Kitchen and Bathroom Updates
The kitchen and the bathroom can be huge determining factors when it comes to assessing your home's overall value. This is because basic needs and hygiene are strongly tied to these two areas. If one or both of them aren't working properly, a person's entire routine can be disrupted instantly.
Looks-wise, it's recommended to go for updates that are contemporary and neutral. Depending on your kitchen and bathroom's current conditions, it may not be necessary to do a full renovation. For example, you may get by with upgrading cabinet finishes, changing your countertops, or replacing plumbing fixtures and lighting. This is to ensure that your kitchen and bathroom won't look outdated in a few years' time.
However, if you've realized that the layout is inconvenient, you may want to consider going for a complete overhaul. The goal is to make all sorts of workflow smooth and convenient, whether we're talking about the kitchen or the bathroom.
Lighting
When it comes to lighting, a delicate balance must be achieved. You don't want your place to be too dark that it becomes gloomy, but you also don't want to have too much artificial light. Hence, it's important to install bright lights where they may be needed (e.g. kitchen), but offer dimming options to areas that may benefit from a change in ambience (e.g. living room).
Energy Efficiency
Improvements for energy efficiency may have an expensive initial cost, but it has been proven to have huge ROIs over the long haul. An example of this is switching to a more energy efficient HVAC unit. If you're planning to stay in your home, you're bound to enjoy lower monthly energy bills. On the other hand, if you're selling your home in the future, homebuyers would be happy to hear about a new or properly maintained HVAC system in place.
Plumbing
Appraisers and homebuyers heavily look into plumbing when they try to assess the value of a property. If you're concerned about the value of your home (and your health), plumbing is an update that's worth considering. Surely, you can agree that water running through rusty pipes is such an uncomfortable and unpleasant thought. Fortunately, modern technology now allows a less messy and less expensive way to do re-piping.
Landscaping
One of the most affordable home improvement projects that you can invest on is landscaping. Aside from making your property look prettier, it also helps lower your home's overall energy costs. In fact, you actually get to save as much as 50% on energy costs just by strategically planting native trees. Additionally, it can also increase the value of nearby properties altogether.
Shrubs can also help in cooling down your lot, especially if you leave enough space for them to grow to their full size. A fresh-looking yard doesn't only add curb appeal to your home, but it can also make your property stand out for the right reasons.
Conclusion
Many home improvements can definitely improve the quality of your home life and increase your property's overall value. It's just a matter of knowing which ones are worth it.
Building Articles
Comments / photos for the Tips on Home Improvement from Investors page welcome