Solar panel myths debunked guide, US real estate power tips, Online home energy advice
Solar panel myths debunked guide
22 Apr 2021
Many people today are interested in harnessing solar energy! Due to this, they weigh the pros and cons of solar power and install solar panels on their roofs. Even though it is a common process in the United States, some people are apprehensive about it.
It's because there are a few myths about solar panels. Let's debunk a few of them!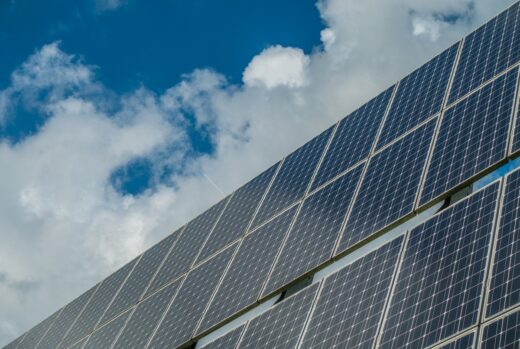 A few essential solar panel myths debunked
Myth 1 – Solar panels are costly
Many factors impact the expense of solar panels for your house. It includes things like your current electric bill, the roof type, and your home location. If you conduct a little research, you will find that many companies provide affordable payment plans and options. To know more, you can check out action solar companies. Solar energy can help you to save two to four times more than the solar panel cost.
Myth 2 – Putting up solar panels is a DIY project
You need to know that installing a solar energy system needs patience, experience, and the right know-how. The majority of residential areas need permits and special certifications. Also, it is dangerous to opt for metering and wiring all by yourself. It might injure you and others. Hence, it's best to leave the installation work to the professionals.
Myth 3 – Solar panels might make your home look bad
The solar panels have come a long way! Technology is fast-changing and growing. That means you don't have to choose from the bulky panels. You can buy solar panels which resemble shingles. It blends it well that no one notices it.
Myth 4 – Solar panels might minimize the home value
Your home value depends on multiple factors. When you use solar energy, such factors stay the same but might get influenced by the installation size, home size, and home location. Generally, making use of solar energy will maximize the home value. In some cases, it also helps you to sell a house fast.
Myth 5 – Solar power isn't much different from the regular electricity
Solar power is not just more effective but is also a sustainable and renewable energy source. It is also available everywhere around the globe.
Myth 6 – The added electricity created through solar panels is a waste
If you generate extra electricity, many cities, provinces, and countries provide different discounts, rebates, and incentives. It means you can have the chance to save on the electric bill every month and enjoy extra savings all through the year.
Myth 7 – If it's cloudy or cold, the solar panels will not work
Solar panels indeed need sunlight to generate energy! However, to work in the best condition, they don't require direct sunlight. The scattered and ambient sunlight is also good enough for the panels to work. That means the solar panels will work fine when it's foggy or cloudy. In terms of daily temperature, solar panels prefer the cold. They can work effectively in a cooler climate than a hot one.
These are a few of the essential myths that you should know about solar panels before investing in one.
Comments on this guide to Solar panel myths debunked article are welcome.
Solar Panels Articles
Solar Panels Posts
Before Installing Solar Panels
Types of roofing for solar panel installation
Installing Solar Roof Ventilation in Your Home
Building Articles
Residential Architecture
Comments / photos for the Solar panel myths debunked advice page welcome