Recliners Advice, Best Chair Purchase Tips, Online Furniture Design Style
Recliners that don't look like recliners
9 Oct 2019
Recliners Advice – Online Furniture Guide
Who said that recliners have to be about comfort at the sacrifice of style? You can ensure that your home theatre seating is comfortable with panache.
Growing up, there was always a big, overstuffed comfy recliner, usually tatty, that Dad occupied. Super comfortable, recliners allow you to lounge without taking up all of the space on a sofa and can easily be folded back in when not in use. Unfortunately, from a décor point of view, recliners are often considered to be an eye sore. That is until some enterprising designers created the recliner that looks like a stylish, modern sofa.
Today, you can bring in the luxury and comfort of a recliner, without it looking clunky or out of place within the décor of your home. Here is what you should know when making your choice.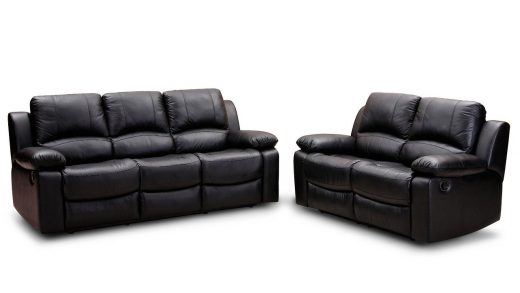 How to choose a recliner that doesn't look like a recliner
Pick the right fabric to avoid that armchair look
The one distinguishing feature about classic recliners is that they look frumpy. Set in modern day minimalistic décor, these can look out of place. An easy way to remedy this is to choose fabric that has a contemporary look like the bel air fortress design available from Wavetrain. Leather in a darker colour is a good choice to dial up the style. Leather is also durable, stain-resistant, and over the years continues to gain patina which looks great.
Place the focus on it
Fitting a large recliner or sofa recliner into your space may be difficult if the space is small or cluttered. Instead, make it the focal point in the room. Choose a bold colour scheme for the fabric, or opt for a shape that is unique and elegant, like an L-shaped sofa also available from Wavetrain. Since a recliner won't blend into your décor, let it stand out in style.
Choose technological elegance
Recliners usually have one of two control mechanisms – motorised and a manual lever-based recliner. Manual recliners tend to be bulkier, taking up more space on the floor, while motorised versions are sleeker.
The mechanism allows for you to control the recline of the seat to the exact degree that makes you comfortable, unlike a manual. These work especially well for home theatre rooms where silence is key to a good experience. Motorised recliners also are easier to operate for children and elderly people.
The important part of choosing your recliners is assessing your space and choosing one that works best for it and for your needs. If you're having problems picturing how your new sofa will look in your home, they have the expert advice and experience that ensures you'll pick the right style for your life and home… while still being superbly comfortable.
Building Articles
Lake Cabin in Brabourne, Kent Downs Area of Outstanding Beauty, Southeast England
Design: RX Architects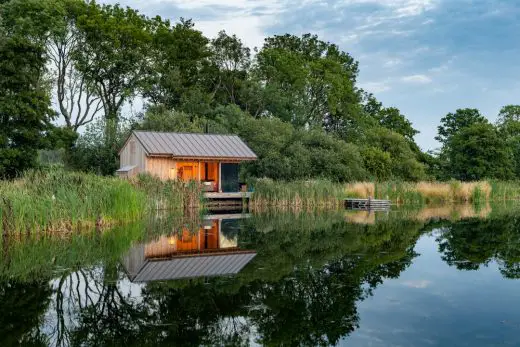 photo : Ashley Gendek
Lake Cabin in Kent Downs
Comments / photos for the Recliners that don't look like recliners page welcome