How to Maintain, Repair or Replace Your Water Heater Installation Advice, Property Guide
How to Maintain, Repair or Replace Your Water Heater Installation
28 Apr 2020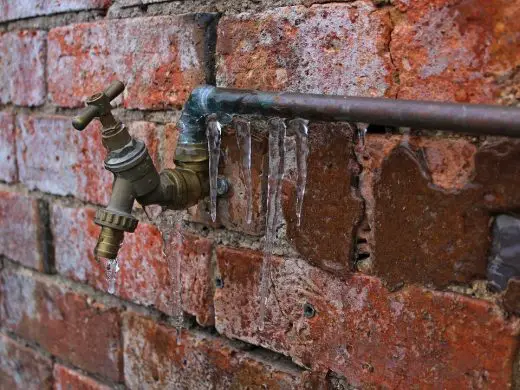 Tips on How to Maintain, Repair or Replace Your Water Heater Installation
When you think about modern technology, the first thing that comes into mind would be computers and anything related to the internet. There is nothing short of spectacular about these devices as they have changed the world around us, it has created bridges that we would have never crossed without them in the first place. Learning and communication have never been easier and all of us now have the ability to travel the world without leaving your home.
Water is the most important resource that all living things in this world have. This is an inarguable fact, as nothing can ever survive without it. We need it to replenish our bodies and help in the distribution of nutrients.
It is even said that humans can survive without solid food for three days (read more), but only a few hours without this and you will be dead. This is why it is essential for the survival of any species as well. Our water needs might be different from one another, but its necessity stays the same.
Aside from consumption, water is also essential in keeping ourselves and our surroundings clean. We are lucky to be born in a century where water access is already available in most countries. You do not need to travel to far distances to just get enough for you and your family.
Most of us do already have faucets installed in our homes, and the government is responsible for keeping it safe. Unfortunately, it might not be available all the time especially in the winter.
Living in the True North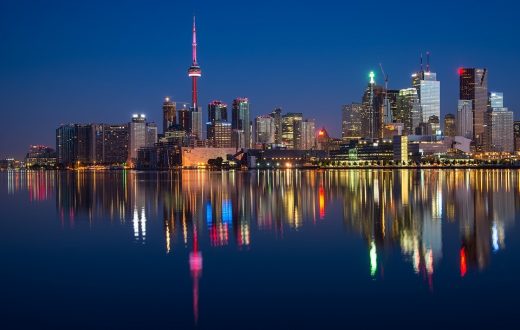 As Canadians, we always think of ourselves as the true children of the north. All of us are immune to cold, unlike our "feeble" southern neighbors. Most of Canada is a winter landscape all year round, so it would be logical to think of her residents as immune to the cold as well.
However, this is not the case as winter can be one of the most miserable seasons that anyone could face. Here in the north, the temperature usually falls near or below zero so water freezes. This means all the faucets and sources are also frozen.
Hence, it is a necessary fixture of every household to have a water heater. This ensures that you will have access to this essential substance even in the dead of winter. No one wants to take a bath under temperatures near and below zero but you still need to do so. Also, there are many areas in the house that need water access.
Cleaning would be difficult without it, so it is a need that you cannot just ignore. However, it is usually bathing and body cleaning purposes that you would need warm water. This is why you need to take good care of your heater as you use it. According to waterheatersonly.ca – hot water tank replacement might be necessary for certain situations. However, maintenance will always be the key to its longevity.
Replacements and Resolutions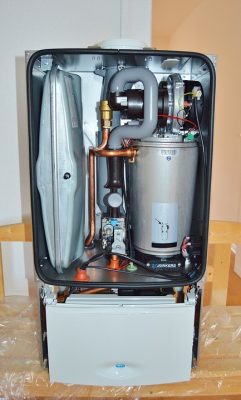 Maintenance can be a pain though, as you need to have the right equipment to do so. There are a lot of things that you need to do like accessing the heater itself and cleaning it properly. You would be lucky if you have the knowledge and training to do this.
Unfortunately, not everyone has the expertise, so you might want to hire someone else to do it for you. You need to assess this first before going through such a process. It might not be as dangerous as other repairs but you will still need to proceed with caution. You might end up worsening the situation instead of making it better. While this situation is going on though, you can do some research on your own like so: https://www.lifehack.org/articles/lifestyle/10-ways-stay-warm-home-without-heater.html.
How to Maintain A Water Heater Installation
One of the ways that you can know you may already need to replace the heater if it does not work properly. You would want this done before winter sets in as this can hinder the repair. You need to know the age of your heater as well. If it is relatively new, then there must be something wrong with it already.
Likewise, if it is more than 10 to 12 years in operation, then it is time to remove and replace it with something newer. There are many devices these days that are introducing new features like easy to control temperatures and the like. You may want to explore that while shopping for new equipment.
Also, you need to get rid of the sediments that have settled inside the tank. As you may know, most of these heaters have a compartment that stores the hot water before use. Due to the material used for the tank, it can lead to corrosion.
The sediments might settle at the bottom and cause the temperature control to malfunction. You need to clean this out at least once or twice a year to extend the life of your equipment. However, you would still need to update the heater if needed to ensure the quality of hot water flowing to your home.
Comments on this guide to How to Maintain, Repair or Replace Your Water Heater Installation article are welcome.
Residential Property Articles
House of the Big Arch, Waterberg
Design: Frankie Pappas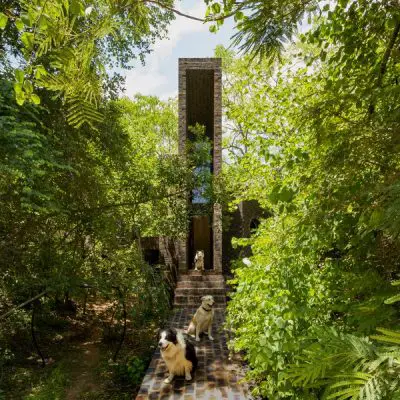 photograph : Frankie Pappas
House of the Big Arch in Waterberg
Comments / photos for the How to Maintain, Repair or Replace Your Water Heater Installation Guide page welcome