How to eradicate bed bugs Advice, Home Maintenance Tips, Property Online guide
How to eradicate bed bugs guide
7 Apr 2021
Although Bed Bugs Hid During Lockdown, They Could be Back Soon. Here's How to Eradicate Them…
As we all know, there have been many downsides to the COVID pandemic. However, one good thing that's come from it is a reduction in bed bug infestations. Because most of us have been at home during the lockdown, bed bugs have become dormant. However, don't expect this to last too much longer.
Once lockdown lifts, many forms of travel will resume, allowing those annoying bugs to spread once more. If that didn't sound bad enough, many people suffering from an infestation might attempt to deal with it themselves rather than invite an extermination company into their home. This can make the problem ten times worse.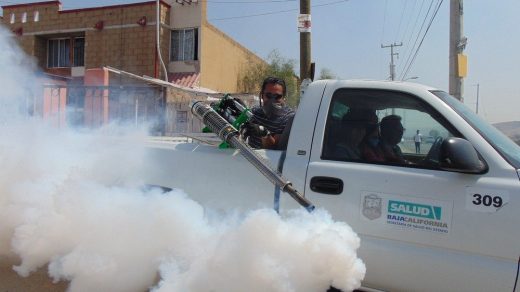 Property maintenance firm Aspect.co.uk employs pest controllers who are experts in treating homes for bed bugs. They are accredited by the British Pest Control Association (BPCA). If the problem persists after six months, return for free and complete further treatment.
How to eradicate bed bugs help – prevention
When it Comes to Bed Bugs, Prevention is Better than Cure
There are basic preventative measures that can be taken for removal of bed bugs, like caulking baseboards, repairing flaking paint or placing indicators under beds.
Other ways to prevent bugs include:
Examining second-hand furniture for signs of infestation before bringing them into your home
Using protective covers over mattresses and box springs to prevent bed bugs from hiding. Choose a cover that has been treated with a pesticide, or one light in colour, making the bugs easier to spot
Cutting down on the amount of clutter throughout your home, so potential bed bugs don't have as many places to hide
Increasing your hoovering schedule to eliminate bed bugs
Taking care when using shared laundry facilities. Specifically transporting clothing in plastic bags and using a fresh bag for each journey to and from the location. The drier can also be set at high heat to kill off the bugs
Using door sweeps at the bottom of doors in shared buildings to prevent movement of bed bugs from hallways into living spaces
Investing in a portable heating chamber to treat items you suspect may be infested
If you're suffering an infestation already, as we've mentioned, don't try and fix it yourself – hire a professional.
How Professionals Treat Bed Bug Infestations
There are generally three types of treatment options:
Chemical Insecticide.
As the most common option, this treatment usually takes place in two stages. Firstly, a spray is applied, which is left for two weeks. Then, a second spraying occurs, which is then left a further three weeks to be effective. This approach's downsides are that it can cause disruption, as it requires washing, steaming, and dry cleaning. Homeowners also have to wait a long period to see results. At the same time, some people are also concerned about chemicals making contact with their skin.
Localised Heat Treatment.
This is a quicker alternative to using chemicals because only one treatment is required. The bugs are eradicated after a couple of days. It works by using pressurised steam to treat large objects like wardrobes that cannot fit inside a unit, which brings us to the next type of treatment.
Contained Heat Treatment.
This involves placing all affected items inside a PCV tent, which is inflated inside your home. Electric heaters are gradually increased in temperature. As the unit is sealed, the bed bugs cannot escape and eventually die. Be careful about which type of company you use to do this, and be cautious of cheap quotes.
Treating an entire room or building is expensive, requiring specialists who have the training equipment and knowledge to do a thorough job. Heaters used should not run off the mains. Instead, extermination companies should use something like a 25kW heat exchange diesel convection heater. Gas or steam heaters aren't suitable either, as they help bed bugs and eggs to survive.
Whole House Treatment.
This isn't usually needed if you've managed to catch the infestation fast. However, bed bugs do spread quickly. With whole-house treatment, your home is heated to a level where bed bugs can no longer survive. This temperature needs to be maintained for between three and six hours. While this is usually effective on its own, your exterminator may recommend using pesticides as well. If smaller items have been affected by bed bugs, it may be better to use heat treatment hot boxes for individual items.
If you've Discovered Bed Bugs in your Home, don't Panic – But Act Quickly!
Although you might be panicking about COVID risks from having tradespeople in your home, trying to fix infestations yourself can inflate the problem massively. Always hire professionals, and engage them quickly.
Heat treatment is usually the most effective way to treat bed bugs, either through treating objects themselves, through the contained treatment of items within a room or by treating the entire house.
Comments on this guide to How to eradicate bed bugs tips article are welcome.
Beds
Bed Posts
Perfect bed headboard designs for bedroom
Make Your Bedroom More Comfortable
Vital rules of bedroom furniture placements
Building Articles
Residential Architecture
Comments / photos for the How to eradicate bed bugs Guide page welcome