Trusted Home Improvements Advice, Real Estate Enhacement Tips, Building
Home Improvements That Make a Significant Impact
24 Sep 2019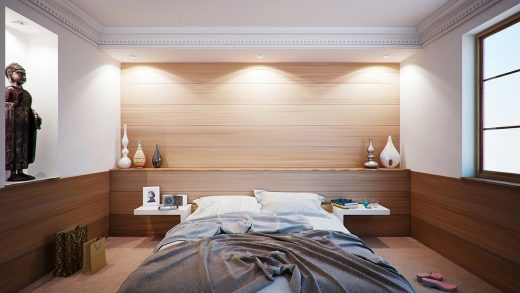 How to make Home Improvements with Impact
A house is a significant asset, and you want it to fetch a reasonable amount when selling. Preparing your property for sale is a gradual process. How do you increase the value of your home? Remember those repairs you keep postponing? Now is the time to do it. However, renovations cost a pretty penny.
So, do you sit back and cross your fingers, hoping the buyer falls in love with your house? Well, that does not usually go as expected. Luckily, you do not have to drain your savings to increase your home value. A few minor changes can have a massive impact on the price. Here are seven home improvements that yield significant returns.
Painting
Paint is the most cost-effective way to refresh your house. Besides, it has the highest rate of returns. A new coat of paint gives your home a new look while protecting the surfaces from wear and tear. However, you do not need to repaint the whole house for the desired effect. You can renew paint in high-traffic areas.
The kitchen and bathroom are an excellent place to start before moving to the rest of the house. When thinking about paint colours, neutral colours are a safe bet. It allows potential buyers to picture the space as their own. Besides, whites and off-whites appeal to everyone. The paint should also be of high quality to leave the interior space glowing.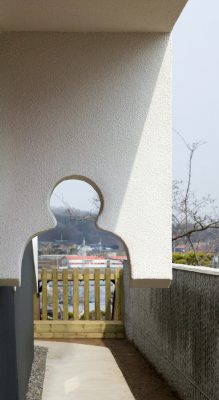 photo : Nam-goongsun
Update Flooring
How does your carpet look like? Is it old, tired, and screaming for an upgrade? Carpeting wears off, especially in high-traffic areas. Therefore, a new floor will make your home more appealing. You can replace carpets in the rooms or change the flooring entirely. Get high-quality tiles or go for wooden floors. Wood floors are warm and inviting and are a significant selling point. However, it can be costly. You should also harmonise the types of flooring in your house to create a seamless look. If you go for a carpet, choose a neutral colour that matches the theme of the house.
Upgrade Your Bathroom
High-traffic areas need to look their best. Therefore, sprucing up your bathroom can yield higher returns. Think small updates like installing a stone countertop, new faucet, additional storage, and a luxurious tub. Lighting fixtures can also make the bathroom more appealing.
Refresh the Kitchen
A modern kitchen is a crucial selling point. Therefore, when looking to add value to your house, invest in improving your kitchen. Painting the walls and the cabinet has a significant impact on the overall look. However, you should add new appliances preferably made from stainless steel. New flooring and natural stone countertops will also refresh the space. Kitchen renovations are costly. Therefore, you should stick to small changes that have a significant impact.
Improve the Curb Appeal
The first impression is everything to property value. Your home should look attractive from the street if you want to attract serious buyers. So how do you improve your curb appeal? Maintain a tidy and neat front lawn. You can plant flowers and trees to make the house attractive.
However, the front yard should be low maintenance. Keep it simple and elegant. Ensure the front door looks good. You may have to add a new coat of paint and replace the hardware. After the exterior of the house looks attractive, focus on the interior.
Garden Makeover
A patchy and overgrown garden creates the wrong impression. Your backyard should be landscaped with a simple design. Remove old trees and trim the grass. While everyone loves the outdoor space, it can be a turnoff if it requires high maintenance. A pool is a fantastic feature for your backyard if space allows. However, it attracts extra cost. Therefore, you can keep a simple water feature like a fountain to breathe a new life into the garden.
Make the House Energy Efficient
High utility bills are a turnoff. So how do you ensure your home is not an energy hog? Installing energy-efficient windows lowers the energy cost significantly. Enhanced insulation prevents internal heat control from overworking. Therefore, you should consider double-paned windows with adequate insulation if you live in places with extreme temperatures. LED lighting can also reduce energy consumption significantly. To appeal to energy-conscious buyers, you should consider efficient appliances and LED bulbs.
Home upgrades can be costly. Therefore, be cautious of the amount going into the renovation and the value you get. It is best to do most of the upgrades yourself to cut back the cost. You also need to make smart upgrades with higher returns.
Building Articles
Comments / photos for the Home Improvements That Make a Significant Impact page welcome