Architect Requests, Architecture RFPs, Searches for Architectural Services
Architecture Tenders
RFP Architectural Design Services Information
post updated 6 Mar 2020
Architectural Tenders
We list the latest architecture tenders and requests for architectural services around the World.
e-architect take no responsibility for the veracity of posts. We try to verify information but ask readers to do their own research.
Global Live Tenders for Architectural Service from Tender Tiger
Civil Works | Maharashtra | TID: 38827887
Value: 9.35 Million approx. / 93.57 Lakh approx. | Providing and supplying internal furniture with interior decoration to conference hall, library, principal cabin at itit.
Due on 11-Mar-2020
Municipal Corporations | Maharashtra | TID: 38873277
Value: 2.95 Million approx. / 29.54 Lakh approx. | Proposed interior work of conference hall of municipal corporation .
Due on 09-Mar-2020 | 3 Days to go
Education And Research Institute | Maharashtra | TID: 38878247
Value: 49.84 Million approx. / 4.98 Crore approx. | Electrical, hvac, interior and furniture works in new administrative building of msbte at
Due on 13-Mar-2020
Archive
Redevelopment of Railway Colony
Buyer/Seller : Rail Land Development Authority
Ref. Number : 38070358 Tender Number : RLDA/RFP/CT – 76 of 2019 Tender Prod. No : RLDA/RFP/CT – 76 of 2019
Requirement : Providing architectural & real estate consultancy for re-development of railway colony at different locations
Key Values
EMD : INR 57,000
Closing Date : 29/01/2020
Location: Pune – Maharashtra – India
Global Live Tenders for Architectural Service from Tender247
T247 ID : 11874518
ARCHITECTURAL SERVICES
31-12-2019
United Kingdom
T247 ID : 22261813
Proposals For A Category B Contract For Such Professional Architectural And/or Professional Engineering Services To Be Provided On An "as Needed" Basis Under Contracts Issued During The Qualification Term.
05-11-2019
United States
Grenville Road Project Tender, UK
Quattro Contracting Ltd advise us that they are tendering an offer of invitation to quote for a new estate project that is to be carried out in these locations; London, Cardiff, Amble, Liverpool & Bristol. Companies are invited to tender a quotation for this project.
"Demolitions, construction, roofing, flooring, interior decorations, fencing, lighting works are all needed for this project.
This project has been approved and all necessary information including drawings, roofing design, bill of quantities etc will be forwarded to you upon your return mail."
Irene Taylor, Project Manager, Quattro Contracting Ltd
3rd Floor, 207 Regent Street, London, W1B 3HH, UK
Tel: 020 7580 4252 Fax: 020 7580 4739
Email: irenetaylor@quattrocontracting.co.uk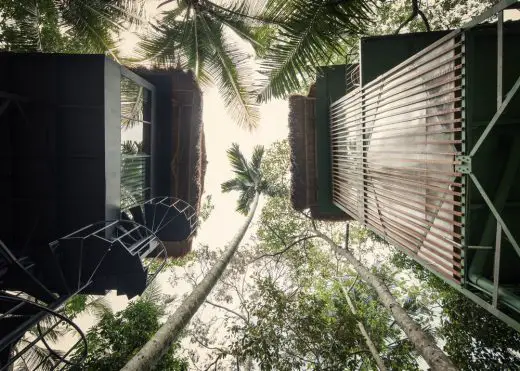 photography : kiearch
Architects Jobs
Scottish Architecture Jobs : architectural vacancies in Scotland
Glasgow Architects Office Jobs
Additions for the Architecture Tenders News – Architectural Services RFP Information 2018 to 2020 page welcome
Website: Architecture