The Beach at JBR, favorite Dubai outdoor areai, UAE waterfront landscape
The Beach at JBR Dubai Waterfront
UAE Public Realm – People's Favourite: Dubai Waterfront Spaces
19 Oct 2018
The Beach at JBR by MERAAS – Dubai's favorite outdoor area
The Beach at JBR by MERAAS – Winner of Dubai favorite outdoor areas Poll
Dubai, a city known for its forced "indoor life", is now impressively expanding its outdoor areas in pursuit of a healthier lifestyle and diversified options for its residents and tourists.
dmg events conducted a survey to find out Dubai residents' favorite outdoor areas, ahead of the launch of the Urban Design & Landscaping Expo. Over 43,000 voters responded to their poll.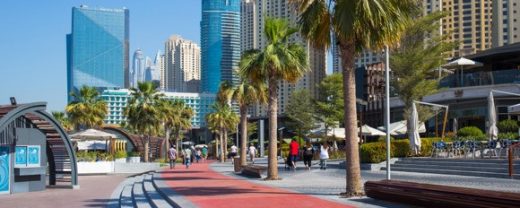 image courtesy of dmg
THE BEACH AT JBR CROWNED FAVORITE OUTDOOR AREA BY DUBAI RESIDENTS
Outdoor spaces increase people's happiness and are vital for livable cities, experts say ahead of the Urban Design & Landscaping Expo
With the perfect season for open air activities being just around the corner, Dubai residents are getting ready to unwind at the city's expanding outdoor areas. A survey conducted by the Urban Design & Landscaping Expo, the region's premier event for the Landscaping, Infrastructure & Urban Development industries, have asked residents to vote for their favorite outdoor spot in Dubai as cooler months lie ahead.
Over 43,000 voters crowned The Beach at JBR by MERAAS as the number one happy go-to area in the Emirate, followed by Al Mamzar Beach Park, and another MERAAS development – La Mer. City Walk and Dubai Miracle Garden also made it to the top five.
DISCOVER DUBAI'S TOP 5 OUTDOOR AREAS ACCORDING TO RESIDENTS
Well-designed outdoor areas are a major drive for happiness, experts point out.
"Mixed use that promotes diversity of spaces with programs responding to specific needs of the people is a major drive for happiness,"
says Ceylan Belek Ombregt, Associate Director at Martha Schwartz Partners, and a speaker at the Urban Design & Landscaping Summit on November 28.
"Soft landscapes in particular create an antidote for accumulated stress in today's cities, which is caused by congestion, pollution, increased urban heat and lack of open space and resources. Soft landscapes cool down the effects of global warming."
Rasmus Astrup, who will deliver a presentation on "City Nature – How to grow a livable city" at the Urban Design & Landscaping Summit, agrees:
"Urban spaces are vital for livable cities."
"There's an increasing request for a more sustainable approach within landscape design and urban spaces, but there is still a lot of room for improvement," he adds.
According to Rasmus, in the Middle East much more "wild", local plantings need to be brought into urban developments.
"Nature is part of every nation's culture," he explains. "When you create planting with the local nature you achieve robust and resilient urban spaces. We can use the plantings to optimize the micro climate by providing lowered temperatures. Not only does it make you sense the plantings, the local species also make you understand and appreciate your country."
With the expansion of its outdoor areas, Dubai is scraping its stereotype of a city living and breathing exclusively during the cooler months.
In response to the growing demand for urban design and landscaping solutions, the first Urban Design & Landscaping Expo (UDLE) will launch at the Dubai World Trade Centre from 26 to 29 November this year.
Running as part of The Big 5 international construction show, the event will display the most innovative solutions for the construction and maintenance of urban and green spaces, sports grounds and playgrounds, from around the globe.
UDLE will also host the high-level Urban Design & Landscaping Summit on November 28, gathering some of the most prominent local and international experts in the field.
Key speakers include the Deputy Mayor – Green Spaces, Nature & Biodiversity, of the City of Paris, Pénélope Komitès; Senior Landscape Architect + UNESCO World Heritage Advisor at Oman Botanic Garden, Andrew Burton Anderson; the Urban Planning Advisor of the Sharjah Urban Planning Council, Val Zillig; the Head of Parks Section at Al Ain Municipality, Ayub Hassan Algaferi; and the Director of Urban Planning at the Dubai Creative Clusters Authority (DCCA), Ahmad Bukhash.
With the theme "Promoting greener, healthier and more sustainable built environments with best practices in urban design and landscaping", the Urban Design & Landscaping Summit will attract landscape architects, municipalities, urban designers, property developers, parks and resorts, contractors, as well as engineering and building consultants.
Focusing on the opportunities and challenges faced in turning the region green, the Summit will explore the initiatives taken up by global and local government bodies, as well as prominent projects developed by urban design and landscape architecture firms both globally and locally.
Organised by dmg events, the Urban Design & Landscaping Expo (UDLE) will run from 26 to 29 November 2018 at the Dubai World Trade Centre as part of The Big 5. The event is free to attend for pre-registered visitors. To know more visit www.udlexpo.com or click HERE to register.
The Urban Design & Landscaping Summit will take place on November 28, from 10:00 am to 5:30 pm. To secure your seat visit:
The Big 5 2018 – Package Selection
Background
The poll was conducted online by UDLE in collaboration with the Khaleej Times, between September 9 and 23, 2018. A total of 43,034 responses were collected.
Top 5 entries:
1. The Beach at JBR: 11,559 (26.9%)
2. Al Mamzar Beach Park: 7,972 (18.5%)
3. La Mer: 7,573 (17.6%)
4. City Walk: 5,182 (12%)
5. Dubai Miracle Garden: 3,587 (8.3%)
The Beach at JBR – favorite Dubai outdoor area image / information received 181018
Location: Dubai World Trade Centre, Dubai, United Arab Emirates
New Dubai Buildings
Contemporary UAE Architecture
Dubai Architecture Designs – chronological list
Dubai Architecture Tours by e-architect
Architecture Design Competition for Korean Pavilion at Expo 2020 Dubai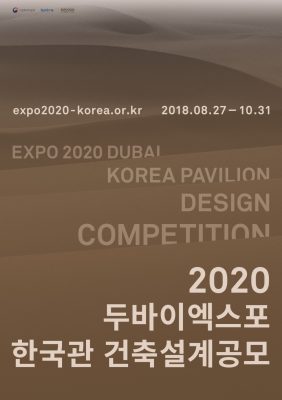 2020 Expo Dubai Korea Pavilion Architecture Design Competition
New Botanical Garden in Sharjah
Design: Grimshaw, Architects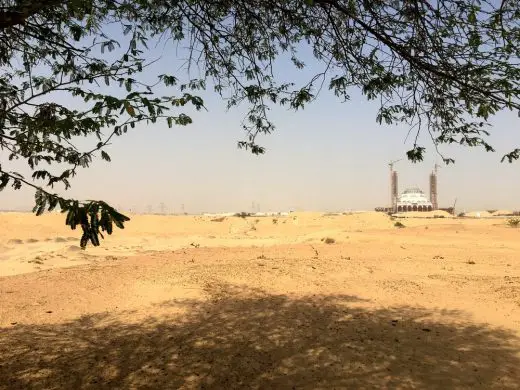 photo © Grimshaw
New Botanical Garden in Sharjah
2020 Expo Dubai German Pavilion
Design: LAVA Architects
2020 Expo Dubai German Pavilion
INDEX Design Series Dubai Event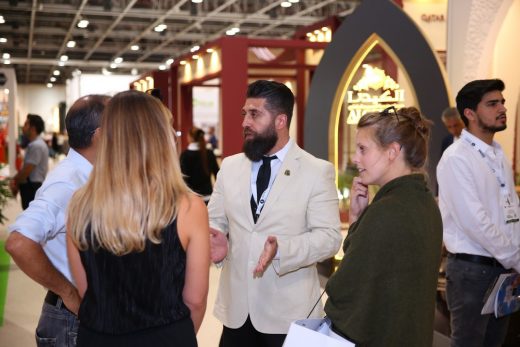 Comments for the The Beach at JBR – favorite Dubai outdoor area page welcome
Website: INDEX Dubai