arch8 Re-Vision Design Competition, 2021 Contest, Architectural Prize News
arch8 Re-Vision Design Competition 2021
1 July 2021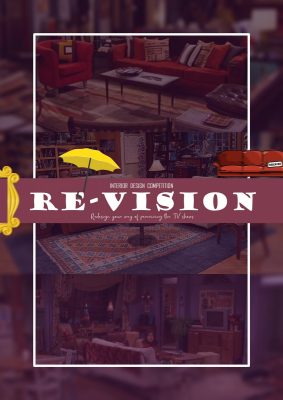 arch8 Re-Vision Competition
RE-VISION
We laughed, we cried, we raged against the dying of the light, which was the ending of our favorite shows. Sitcoms have been there since the dawn of tv… From a CRT television to a flat-screen to our laptops to all-powerful OTT platforms, sitcoms have come a long way. But there is always that one show, that one sitcom you can watch over and over. Whether it's before you go to bed, during your meals, or after finishing the most boring assignment ever.
The one with a character you admire, the one whose dialogues are like your second language, you got the idea… Right! We've seen it so often that we are aware of all the details. So what if we tell you that now you can change it and show people your perspective. Show them how it could have been if these sitcoms were shot in this day and age with you as their interior designer. So now, you'll have the same people as before but with the needs of today's world.
Whenever we propose a design for our clients, we try to incorporate every requirement of them. But our ideas are based more on our experiences and less on the profiles of the users. Because well, for God's sake we just met them!! So if we are provided the possibility of knowing our client inside out, can we now propose the best-suited design for them? (Of course, we can!)
Having said that, ARCH8 is here with yet another competition for you all, this time an interior designing competition. We shortlisted 3 most famous sitcoms of all time: Friends, Big Bang Theory, and How I Met Your Mother.
Re-design any one of the following apartments:
1. Monica and Rachel's apartment
2. Joey and Chandler's apartment
3. Sheldon and Leonard's apartment
4. Ted and Marshall's apartment
You can download the .cad files of floor plans at arch8.in
Character Sketch
A little something to help you out.
1. MONICA: Monica is a chef in her early 30s. She is obsessive about things being clean and in order. (' Things shouldn't be just 'health department' clean, they should be 'Monica clean.') She likes to host gatherings and invite people over for dinners and parties. She is the 'mother ' of the group and can be sometimes dominative.
2. RACHEL: She has switched jobs from being a waitress to an executive at Ralph Lauren. All her friends come to her for fashion advice. She likes to shop. Rachel is very careless (as she says," I shouldn't be allowed to make decisions anymore.") She is funny, spirited but pretty self-involved. She does not easily get along with other women ("That's OK, Girls tend to not like me").
3. CHANDLER: Chandler is a funny guy (Jokes are his 'thing'). Chandler works in statistical analysis and data reconfiguration but nobody knows where he works (he's a 'transponster'). Chandler's generally embarrassed by his parents, his job, and his relationship status. His sense of humor helps him cope with all of these problems. He is notoriously sarcastic. He is the highest-earning member of his friends' circle.
4. JOEY: Joey is an actor whose work can be seen in the show "Days of Our Lives". He is a child at heart and a foodie (Joey doesn't share food). He likes all the kitsch art. He never gets in a serious relationship. He is dim-witted but good-natured. He likes to play foosball and is a big fan of 'Baywatch'.
5. SHELDON: Sheldon is a theoretical physicist. He lives his life with rules and regulations and is obsessed with logical reasoning. He is interested in comic books and science fiction. Sheldon comes off as a stereotypical nerd and really has no qualms about it (but he is not crazy, his mother got him tested). He is socially awkward and likes to spend most of his time at home and at work.
6. LEONARD: He is an experimental physicist. He is a huge fan of Star Wars, science fiction, and comic books. Leonard is extremely nerdy and mainly associates with people who fit this description ("12 years after high school and I'm still at the nerd table."). He also plays the cello. He is lactose intolerant. He lives in the apartment by Sheldon's rules and regulations.
7. TED: Call him an architect, a hopeless romantic, or a know it all, you can say that he's the embodiment of it all. Since college, Ted has been in many toxic relationships where he was considered an outcast or "not traditionally cool" i.e dorky. Interests… telling stories, falling in love, believing in destiny, avoiding confrontation, Renaissance Faires, crossword puzzles, Star Wars, breakfast foods, show tunes, girls who play bass guitar, giving "the best" gifts, and reading serious literature.
(Random girl: What made you want to be an architect?
Ted: Well you know, the soul of an artist, hands of a master craftsman… it was inevitable)
8. MARSHALL: Though he is arguably the kindest member of the group, he never shies away from a spirited debate, usually shouting "Lawyered!" if (well, "when") he wins. A lawyer who's madly in love with his partner in crime, Lily (his fiance). Creator of a funk band called "The Funk, The Whole Funk, And Nothing But The Funk", he is a 6'4, supernatural (i.e Bigfoot, loch ness monster, and ghost) nerd and a foodie with a passion for star wars and playing (and winning) board games.
SUBMISSION REQUIREMENT
The Proposal to be presented on One Landscape Oriented A1 Sheet.
Proposals may be presented using any technique of your choice (sketches, diagrams, 3D visualizations, model photos, CAD drawings, etc.)
Team code (UIC) to be mentioned on the Top Right-Hand corner of the sheet.
The proposal MUST NOT include ANY INFORMATION (name, Organization, School, etc.) that may give away your identity.
All text must be in ENGLISH, with a MAXIMUM of 150 WORDS for project explanation.
All dimensions should be imperial or metric units.
SUBMISSION FORMAT
841MM X 594MM
Submit in .jpeg format of file size not more than 5Mb.
Submit your entry at: [email protected]
The subject of the mail: Your UIC (XXXXX)
Name of the file uploaded: Your UIC (XXXXX)
*Participants Teamcode (UIC) will be provided by ARCH8 once you have completed the registration process.
REGISTRATION DETAILS
Indian National / Foreign National
Early-bird Registration
1st July – 15th July '21 350 Inr / 7 US$
Standard Registration
16th July – 31st July '21 420 Inr / 10 US$
Late Registration
1st Aug – 15th Aug '21 540 Inr / 15 US$
NOTE:
A team can have up to 3 members.
The amount is non-refundable.
Late registered participants will receive 5 extra days for submission.
ELIGIBILITY CRITERIA
Anyone can participate irrespective of profession or qualification, and present their ideas. Participants can submit multiple entries but that would require multiple registrations.
A team can have up to 3 members.
TIMELINE
Registration deadline: 15th August 2021
Submission deadline: 20th August 2021
The submission deadline for all the participants who registered between 1st August and 15th August is 25th August 2021
Result announcement: 30th August 2021
*All the Deadlines are 23:59 – 24:00 IST (INDIA)
The following dates can be a subject of modification, if necessary.
PRIZES
Total cash prize worth 15,000 INR.
Winner: Cash prize of INR 7500 + Acknowledgement on our website and social media + publication of the participants' interview (Video) on website + 40% discount on your next architecture competition + certificate of achievement
1st Runner-up: Cash prize of INR 4500 + Acknowledgement on our website + publication of the participants' interview (Video) on website + 30% discount on our next architecture competition + certificate of achievement
2nd Runner-up: Cash prize of INR 3000 + Acknowledgement on our website + publication of the participants' interview (Video) on website + 20% discount on our next architecture competition + certificate of achievement
10 Honorable mentions: Acknowledgement on our website + 10% discount on our next architecture competition + certificate of achievement
Participation certificate for all the participants.
EVALUATION CRITERIA
The competition aims to explore how participants think through the basic functionality of spaces of the house, meaningful conceptualization behind design, thoughtful aesthetics, and expressive presentation.
Entries will be evaluated based on the following criteria:
1. ORIGINALITY
2. INNOVATION
3. PRESENTATION
FAQs
1. What is the nature of the competition?
'RE-VISION' is an open idea design competition challenge that is open for students, professionals & any individual with a creative mind.
2. Who can participate in the competition?
Architecture students, Architects, Interior Designer, Civil engineers & anyone with creativity can participate in the competition.
3. How many members can be a part of a team?
A team can have a maximum of 3 members. You can also participate individually.
4. Will every participant get a certificate of participation?
Yes, every participant who submits a panel will receive an e-certificate.
5. What should be done in case a payment mode is not available in a particular country?
We request the participants to write about the issue at [email protected]
to get other payment options in such a case. We will send all possible payment methods.
6. How will a team get its Unique Identification Code?
The Unique Identification Code ( UIC ) will be mailed to your registered e-mail address within 24 hrs after completing the registration process. There is only one UIC code for all the team members of a team.
7. What is the use of a Unique Identification Code?
All the participants are requested to use their UIC at the top right corner of your submission as it is your identity for the competition-related processes.
8. What to do if a participant does not receive the UIC after making payment?
In such cases, the participants are asked to mail their payment receipt [email protected].
9. Does the 150-word limit include legends & one-liners in the sheet?
No, the 150-word limit is for the proposal explanation only and it does not include the legends & one-liners on the sheet.
RULES AND REGULATIONS
1. In case you still have questions related to the briefs and the competition, please send them to [email protected]
2. It is possible to amend or update any information relating to your registration including the names of team members once registered, mail us your query at [email protected].
3. Participant teams will be disqualified if any of the competition rules or submission requirements are not considered.
4. Team code (UIC) is the only means of identification of a team as it is an anonymous competition. Hence, a submission with its UIC will be disqualified from the competition.
5. The official language of the competition is English.
6. The registration fee is non-refundable.
arch8 Re-Vision Competition image / information received 300621
arch8 Architecture Competitions
arch8 Lock-Unlock Competition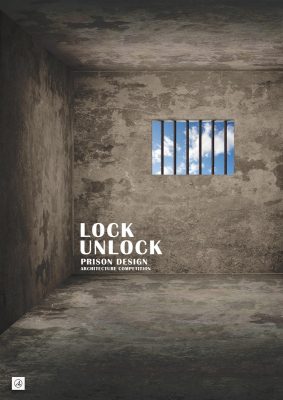 arch8 Lock-Unlock Competition
arch8 Street-a-float Design Competition 2021
Street-a-float Design Competition 2021
arch8 studio Competition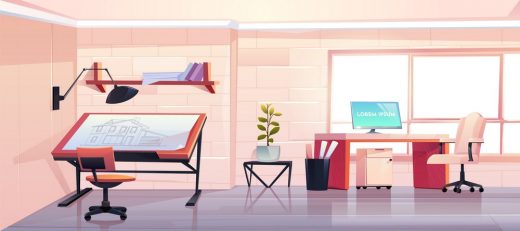 arch8 studio Competition
Architectural Contests
Architectural Competitions : links
Architecture Competitions
Archiol A4TC Architecture Thesis Competition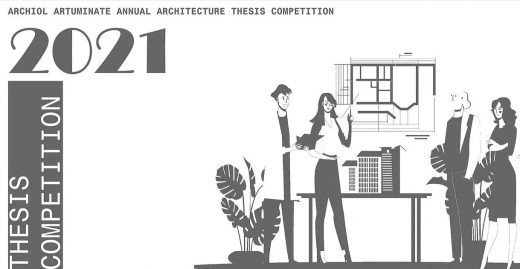 Archiol A4TC Architecture Thesis Competition
CUBE Design Competition 2021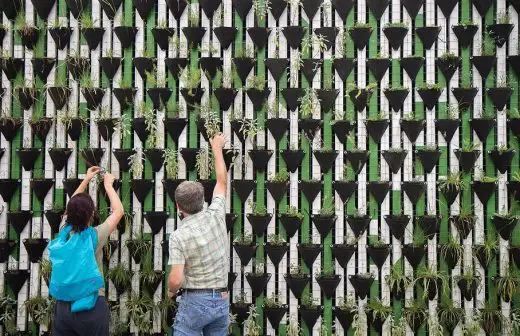 CUBE Design Competition 2021
REVERENCE: Memorial Structure Design Competition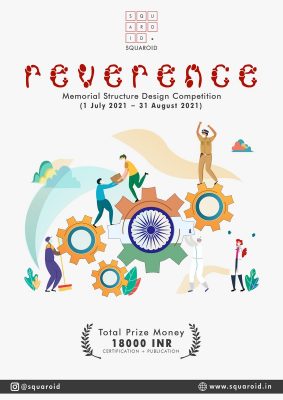 REVERENCE: Memorial Structure Design Competition
Comments / photos for the arch8 Re-Vision competition 2021 page welcome