Norman Foster Travelling Scholarship, Architecture, RIBA Prize Winner News
Norman Foster Travelling Scholarship
Royal Institute of British Architects News – 2010 + 2011
15 May 2011
Winner of the fifth RIBA Norman Foster Travelling Scholarship announced
RIBA Norman Foster Travelling Scholarship Winner
The 2011 RIBA Norman Foster Travelling Scholarship has been awarded to Sahil Bipin Deshpande – the second student from Rizvi College of Architecture, Mumbai to win the prize in the history of the scholarship. His proposal, 'Sanitation: a case study across eight metropolises', will take him to Delhi, Shanghai, Beijing, Oslo, Paris, Belfast, Kumasi and Johannesburg, where he plans to develop a sustainable manifesto for sanitation with applications for Mumbai.
A total of 39 RIBA-accredited schools put forward candidates – a record number of applications to the scheme since its inception in 2006. The jury was led by Lord Foster, and included RIBA President, Ruth Reed; Rowan Moore, writer and critic; Spencer de Grey, Head of Design at Foster + Partners; Stephen Hodder, Chairman of Hodder + Partners; and Roger Risdill Smith, a senior partner at Foster + Partners.
Lord Foster: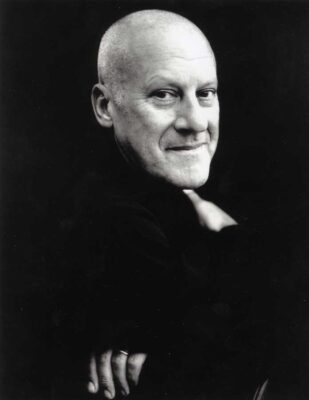 photo © Carolyn Djanogly
The jury also highly commended a proposal by Stuart Taylor of Victoria University in Wellington, New Zealand: 'Post-Earthquake Reconstruction in the Pacific Rim'.
Lord Foster said: "To achieve a sustainable urban environment, the approach must be integrated, embracing buildings, transport, as well as infrastructure. Sanitation is part of the metabolism of a city – it is as vital to plan waste removal, as it is energy or water supply. The proposal aims to tackle a reluctance to deal with the issue of sanitation through what I am sure will be a fascinating and informative study. We wish both Sahil and Stuart the best of luck."
Ruth Reed, RIBA President said: "The RIBA Norman Foster Travelling Scholarship is a wonderful opportunity for students to engage with architecture within a global context. I warmly congratulate Sahil Bipin Deshpande who produced this year's winning project; this year's prize has been awarded to a very deserving proposal that engages with a fundamentally important issue for all cities. I look forward to hearing about his travels and progress on this inspiring project which will have considerable benefits to his home city of Mumbai."
RIBA Norman Foster Travelling Scholarship : current page
8 Nov 2010
2011 RIBA Norman Foster Travelling Scholarship
The 2011 RIBA NFTS is launched today and invites applications from RIBA-accredited schools of architecture around the world. A £6,000 grant will be awarded to one student by a panel of judges which includes Lord Foster and the President of the RIBA.
First established in 2006, the scholarship is now in its fifth year and is intended to fund international research on a topic related to the survival of our towns and cities, in a location of the student's choice. Past RIBA Norman Foster Scholars travelled through the Americas, Europe, Africa, Southeast Asia, the Middle and the Far East, and Russia. Proposals for research might include: learning from the past to inform the future; the future of society; the density of settlements; sustainability; the use of resources; the quality of urban life; and transport.
Lord Foster said:
"We were greatly impressed with the breadth and quality of last year's entries, but the proposals that really stood out for the jury were focused, setting out clear aims and looking afresh at a current issue. I look forward to seeing the many creative ways in which students will develop their research proposals early next year."
The deadline for submissions is Tuesday 1 March 2011. Further details and an application form can be downloaded from the RIBA website.
Norman Foster Travelling Scholarship Winners
Past recipients of this RIBA Scholarship
2010: 'In Search of Cold Spaces – a study of northern public space' by Andrew Mackintosh, Robert Gordon University, Aberdeen, UK
2009: 'Ancestral Cities, Ancestral Sustainability' by Amanda Rivera, University de Bio Bio, Chile
2008: 'The Role of Public Transport in Shaping Sustainable Humane Habitats: Case Studies Across Three Continents' by Faizan Jawed Siddiqi, Rizvi College of Architecture, Mumbai, India
2007: 'Emerging East: Exploring and Experiencing the Asian Communist City' by Ben Masterton-Smith, UCL, London, UK
Hong Kong Peak by Steven Hutt – 2018 Scholarship recipient: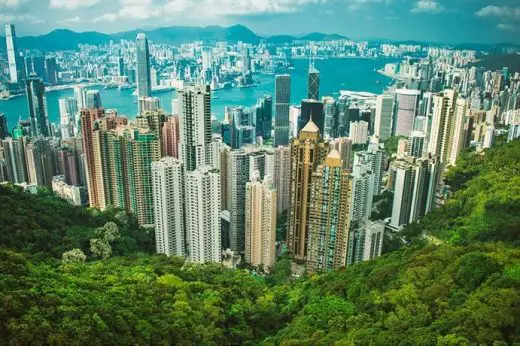 image © Steven Hutt
The RIBA Norman Foster Travelling Scholarship in 2019
The RIBA Norman Foster Travelling Scholarship in 2016
Norman Foster Buildings
Key Norman Foster Buildings – Selection
Faustino Winery, Spain
Faustino Winery, Spain
Millau Viaduct, France
Millau Viaduct
Rossiya Tower, Moscow, Russia
Russia Tower : tallest building in Europe
200 Greenwich Street, New York, USA
200 Greenwich Street : WTC2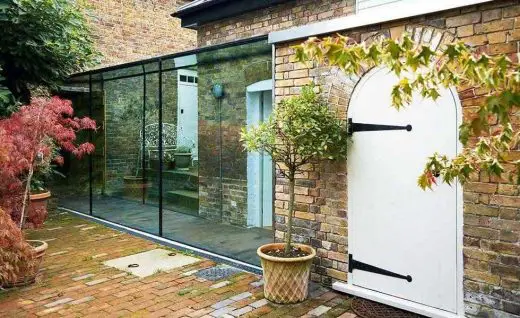 image courtesy of article provider
RIBA Trust Autumn Lecture Series
Norman R. Foster Visiting Professorship : Yale University, USA
Interdisciplinary Science and Engineering Building at the University of California, Irvine, Southern California, USA
Architects: LMN Architects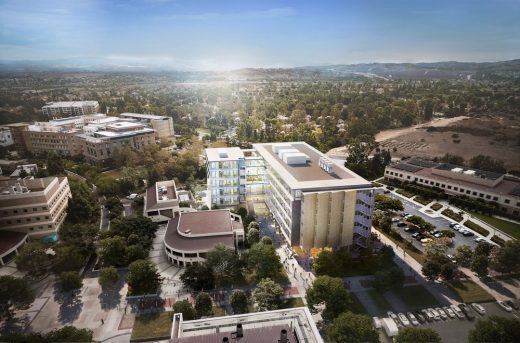 image Courtesy architecture office
Interdisciplinary Science and Engineering Building at the University of California
Comments / photos for Norman Foster Travelling Scholarship welcome