iF Design Award 2018 Prize, PERFORMANCE iN LIGHTING News
iF Design Award 2018
PERFORMANCE iN LIGHTING win Architectural Prize – News
10 Feb 2018
iF Design Award 2018 News
PERFORMANCE iN LIGHTING won three iF DESIGN AWARD 2018
PERFORMANCE iN LIGHTING has been awarded with three prizes in two different discipline of this year's iF DESIGN AWARD, a world-renowned design prize.
The winning products, LAMA+ and TRACCIA, won in the discipline Product, in the Lighting category.
LIGHT-PERFORMER® was awarded in the discipline Communication, in the Apps / Software category.
Each year, the world's oldest independent design organization, Hannover-based, iF International Forum Design GmbH, organizes the iF DESIGN AWARD.
LAMA+ and TRACCIA were selected for their unique combination of attractive design with outstanding lighting performances.
TRACCIA: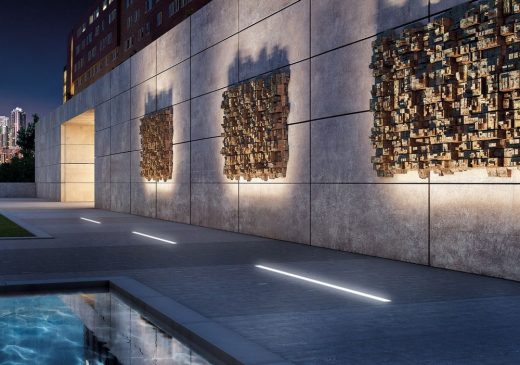 LIGHT-PERFORMER®, a configurator for custom lighting systems, won thanks to its easy handling and self-explaining interface which allows to configure complex light systems in just a few simple steps.
The selection was made by a 63-member jury, made up of independent experts from all over the world and the competition was intense: over 6,400 entries were submitted from 54 countries in hopes of receiving the seal of quality.
About PERFORMANCE iN LIGHTING
40 years of experience and a dynamism which takes us into the future. The PERFORMANCE iN LIGHTING Group is an international player within the lighting industry, comprising four prominent brands in the lighting sector incorporated under the one brand since 2017. PRISMA, SPITTLER, SBP, and SBP urban lighting.
Headquartered at Colognola ai Colli, in the province of Verona, and with important production units in Germany, Belgium, and the United States, PERFORMANCE iN LIGHTING has established itself amongst one of the main industrial entities in the sector of professional lighting, confirming its unique heritage of skills whilst at the same time maintaining a continuous enthusiasm for innovation, enabling the Group to become a solid global reference in the world of design and architecture.
About the iF DESIGN AWARD
For 65 years, the iF DESIGN AWARD has been recognized as an arbiter of quality for exceptional design.
The iF label is renowned worldwide for outstanding design services, and the iF DESIGN AWARD is one of the most important design prizes in the world.
Submissions are awarded in the following disciplines: Product, Packaging, Communication and Service Design/UX, Architecture and Interior Architecture as well as Professional Concept. All awarded entries are featured on the iF WORLD DESIGN GUIDE, in the iF design app and are displayed at the iF design exhibition Hamburg.
PRODUCTS FOCUS
LAMA+
PERFORMANCE iN LIGHTING introduces the new LAMA+ series for modern, functional and clever industrial lighting. A series of luminaires designed and produced to offer solutions of high performance, with LED light sources amongst the most efficient and updated in the market place.
The efficiency of the product gives an average of 145 lm / W for all outputs, and reaches 150 lm / W for certain versions; these values make the LAMA+ one of the best solutions worldwide for interior industrial lighting.
Equipped with functional accessories such as power supply in continuous row, emergency, dimming and wireless management makes LAMA+ a multipurpose solution combining an attractive design with outstanding lighting performances.
Range of indoor and outdoor suspended LED fixtures, comprising:
– Polyester powder coated die-cast aluminium housing
– Diffuser with integrated louvre in UV, heat stabilised, transparent technopolymer
– High-transparency polycabonate lenses for best light transmission
– S/W optic with UGR<22
– Anti-ageing silicone gasket with high resiliency
– Cable compartment cover in technopolymer
– Electrical connection with outdoor rated plug & socket quick connector (IP66) that allows connection to mains without opening the luminaire. Made in PA66 with silver-plated brass contacts, for cables Ø 9 – Ø 12 mm
– Light beam obtained by the combination of multiple LED modules
– Galvanised steel suspension hooks
– Stainless steel external screws
– When using the product within environments where mineral or natural oils are present or in atmospheres that are not compatible with polycarbonate, the protective glass available as accessory shall be used
– LAMA+ DETEK is not suitable for operation with the protective glass shade
– Passive infra-red motion sensor
– The SMART version is supplied with an electronic device for the intelligent management of light based upon the wireless platform 868MHz. It allows to build plants able to dynamicallly interact with the surrounding environment. Specific accessories to program and manage the system are available.
TRACCIA:

TRACCIA
TRACCIA is an innovative in-ground recessed fixture. It features a unique beam orientation mechanism for a perfect grazing and wall washing illumination of small and large or very large surfaces.
It offers a wide range of optics with anti-glare louvers and 4 light temperatures as well as two levels of light output (High and Regular) to comply with the highest standards of engineering. Its Power Supply Unit on board (PSU – IP 67) can be easily inspected and removed for replacement. The through-wiring and waterproof plug-in connectors enable an extremely cost-efficient installation.
Range of class I in-ground LED fixtures, comprising:
– Extruded anodised aluminium housing
– Tempered glass diffuser, printed
– Aluminium gear tray for high heat dissipation of components
– Glare suppression grid in technopolymer
– Device for beam orientation between 0° and 30°
– 2700 K and 5000 K available upon request
– EPDM gasket
– Built-in driver
– Stainless steel locking screws
– Versions with covering edge
– Through wiring possible
– The product can be installed either individually or in seamless linear compositions
– The fixture requires recessed fixing box which must be ordered separately
– External electrical connection with sealed plug-socket QUICK, complete with cable
– On request, versions with DALI dimming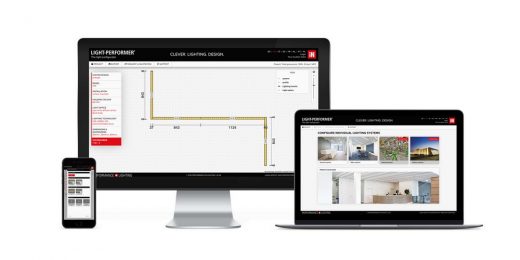 iF Design Award 2018 images / information received 090218
Location: UK
Architecture Awards
Europa Nostra Award – winner
Comments / photos for the iF Design Award 2018 page welcome