BBVA Foundation Frontiers of Knowledge Award 2009 Winner, Arts Category, News
BBVA Foundation Frontiers of Knowledge Award Winner
US Architect Steven Holl Wins International Architecture Award
28 Jun 2009
Steven Holl Receives the BBVA Foundation Frontiers of Knowledge Award, Arts Category
Madrid, January 28, 2009 – Steven Holl has been awarded the first BBVA Foundation Frontiers of Knowledge Award in the Arts Category.
The BBVA Foundation Frontiers of Knowledge Awards, organized in partnership with Spain's National Research Council (CSIC), seek to recognize and encourage world-class research at an international level. The Arts Award honors creative works of excellence in areas that help define the cultural identity of a given year. Fields considered for the award include architecture, contemporary classical music, painting and sculpture.
In discussing its selection of Steven Holl, the jury highlighted his role as a leader in the architectural field, in particular his concern for social and environmental fundamentals. According to the jury, he was singled out because of the "the progressive position of the work of Steven Holl in more than 30 years of professional practice, in its rigorous discipline and consistency," along with the "the formal, spatial, and functional processes of his personal artistic vision."


image courtesy of Steven Holl Architects
Steven Holl was born in 1947 in Bremerton, Washington. He graduated from the University of Washington and pursued architecture studies in Rome in 1970. In 1976 he joined the Architectural Association in London and established Steven Holl Architects in New York City. Considered one of America's most important architects, Steven Holl is recognized for his ability to blend space and light with great contextual sensitivity and to utilize the unique qualities of each project to create a concept-driven design. He specializes in seamlessly integrating new projects into contexts with particular cultural and historic importance.
Steven Holl has realized cultural, civic, academic and residential projects internationally and throughout the United States. Notable work includes the Kiasma Museum of Contemporary Art in Helsinki, Finland (1998), The Nelson-Atkins Museum of Art in Kansas City, Missouri (2007) and Linked Hybrid in Beijing, China (2009). Steven Holl has been recognized with some of architecture's most prestigious awards and prizes. Most recently Steven Holl Architects' The Nelson-Atkins Museum of Art received the AIA 2008 Design and Building Type Awards and the 2008 AIA Honor Award for Architecture.
Location: Madrid, Spain
Architectural Design
World Architecture Festival Awards
Reykjavik Architecture Walking Tours
Architecture Competitions
Architectural Competitions : links
Architecture Competitions – architectural selection below:
International Design Competition for Central City Square of Rahovec, Kosovo, Europe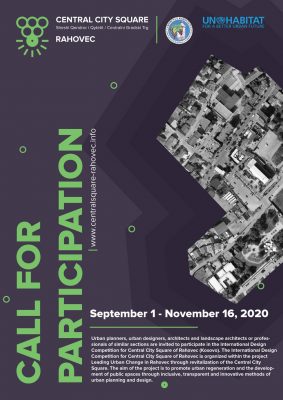 Central City Square of Rahovec Architecture Competition
Render of the Year award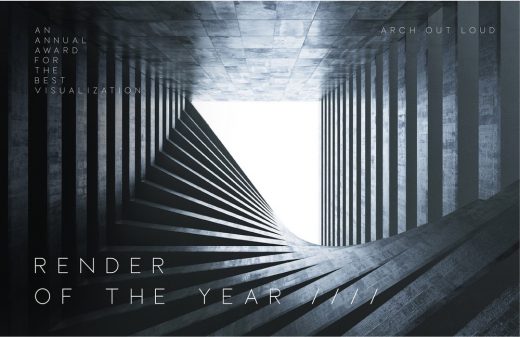 image courtesy of architects
Render of the Year award
Comments / photos for the BBVA Foundation Frontiers of Knowledge Award page welcome