5 Effective tips for writing a cover letter that stands out!, Office design, Online property advice
Write a Cover Letters that Stands Out!
7 March 2022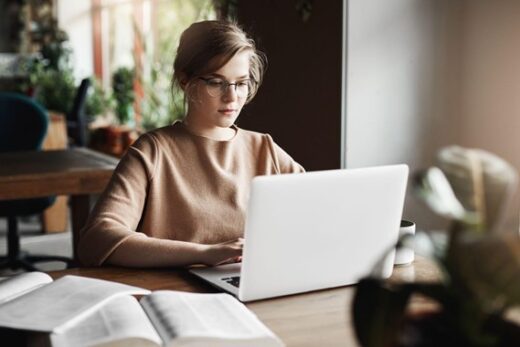 Whether you are sitting for campus placement at your university or applying to jobs on your own, you must understand that it is of utmost importance to submit a cover letter along with your resume!
While your resume talks about the technical aspect of your skills and experience, the cover letter is a document that helps to introduce yourself in a personal and memorable way by elaborating on your specific abilities and achievements relevant to the job.
A well-crafted cover letter can significantly improve your chance to land your dream job by convincing your recruiter of your strong motivation to join the company. But the real question is: in the sea of candidates, how can you make your cover letter compelling enough to give you an edge over others!
Worry not! We are here to help you write that stellar cover letter that can help you bag the job that you have been hoping to get for so long! So without further ado, check out these five effective tips to create a cover letter that stands out!
What is a Cover Letter?
Before we give you some solid tips on how you can make a great cover letter, let's first brush up on the basics to provide you with a clear understanding of the document so that it gets easier for you to understand the dos and don'ts of creating it!
So, what exactly is the cover letter? The cover letter is a document attached alongside your resume or Curriculum Vitae (CV) when applying to a job. It acts as a personal introduction and aids you in marketing yourself creatively and to your full potential. As a rule of thumb, your cover letter should not be longer than a page and consists of three to four paragraphs.
Do Research about the Company
Writing a cover letter is an excellent opportunity to express how much you are interested in working for the company and why you can be the ideal fit for the applied position!
You must know that it is important to talk about yourself in the cover letter, but it is more important to talk about the company and what you can bring to the table to help the company achieve its objectives. So how can you do it? By studying about the company thoroughly.
So while sitting inside your student housing in Dallas or student housing in Chicago, do research on the company before applying to it. You can check out its website and social media pages to learn about its origin, mission, vision, and values. If you are applying to a big brand, you can also check for the latest news about it on the internet.
After acquiring all the relevant information, try to understand what they need regarding their current goals, and write how you can help them achieve it in your cover letter. Moreover, doing extensive research on the company gives you significant points to discuss in the interview where you can showcase your knowledge to impress the recruiter.
Go Beyond Your Resume by Talking about Your Skills with Examples
The primary objective of the cover letter is to go beyond the resume and not provide another version of it. The cover letter helps you highlight your specific skills and how you can utilize them to benefit the company.
So choose 2-3 of your skills or achievements and talk about them with appropriate examples or any fun anecdotes from your previous jobs, internships, or leadership roles during your university days.
For instance, in your resume, you might have written that you possess "strong leadership skills," so, in your cover letter, you have the chance to elaborate on your skill and demonstrate it in the right way. To which you can frame your point like: "During my university days, I had the opportunity to successfully lead a team of ten students for the initiative of recycling and waste management at our university."
Customize Your Cover Letter for Every Job
We cannot emphasize more on this point how important it is to not use the same cover letter for every job that you are applying to. The recruiter can quickly differentiate between a generic and unique cover letter and always prefer the latter–needless to say, what happens with the generic ones!
We understand it is quite a time-consuming process, but trust us, it is worth all the effort as it increases the odds of landing you on the interview round. So, customize your cover letter for every job and mention the skills and experiences related to that particular job role.
For that purpose, you must:
Check out the job listing carefully,
Select three or more skills and abilities that the job requires and match your experiences,
And state them clearly with examples.
Also, don't forget to include keywords from the job description.
Address the Recruiter by Name
If you want to make a remarkable first impression, it is advisable to research your recruiter and address them with their name in your cover letter. And for that purpose, you can search on the company's website, LinkedIn, or other social media pages, or even call the company to find the name. If you can't figure out the name, then instead of using "Dear Sir/Madam" or "To Whom It May Concern," address the person with the greeting "Dear Hiring Manager."
We know it might be difficult and time-consuming to figure out the hiring manager's name, but trust us, it is worthwhile as adding a personal touch to the cover letter always catches the reader's attention.
Proofread it Thoroughly before You Send
In the professional world where we have cut-throat competition for every job in the market, it becomes imperative to avoid even minor mistakes, like typos or punctuation errors, to miss out on your chances of securing a good-paying job!
Moreover, making grammatical mistakes is considered unprofessional everywhere, and that's where it becomes necessary to proofread your document several times before you hit the send button! So while staying inside your student accommodation in Austin or student housing in Houston, read your cover letter at least 2-3 times and check for any punctuation, spelling, and grammatical errors.
You can also ask your family and friends to review your cover letter and provide you with feedback. They can tell you if any awkward sentences need to be re-written or the cover letter is convincing enough to be considered for the job role or not.
All the Best!
Do you want assistance in finding the perfect student home?
amber is a premier accommodation booking platform that helps students all across the globe with the best and inexpensive options for finding a suitable abode. We are upgraded with the latest COVID-19 policies and would be happy to assist you in locating the ideal home for you. You can follow us on our Instagram and Facebook pages for more updates.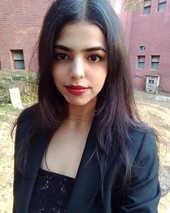 Author: Harshita Anand is a postgraduate in English Journalism and a graduate in Hotel Management. She has worked in many different industries and with people from all walks of life. Her rich experience piqued her interest in learning new things every day and writing passionately about them!
Comments on this Effective Tips for Writing a Cover Letter that Stands Out! article are welcome.
Offices
Office Design Posts
Autonomous WorkPod Backyard Home Office
What is Good about Office Pods?
Useful Tips for Designing Office Space
How to Increase Safety in Your Workplace
Buildings
Home Improvement Articles
Comments / photos for the 5 Effective Tips for Writing a Cover Letter that Stands Out! page welcome