Why the beauty subscription business model works guide, Building decor design tips, Online property style advice
Why The Beauty Subscription Business Model Works
2 November 2022
From face creams to mascara, the beauty industry is a massive one, comprising a multitude of unique markets. In the current climate with the subscription industry being saturated with new business ideas, certain business models have been proven to excel where others have failed. Of the successful markets within the industry, beauty subscription services rise to the top. Through taking a closer look at the industry as a whole and then its presence in the subscription space, it's clear why this business model works for subscription services.
The Billion Dollar Beauty Industry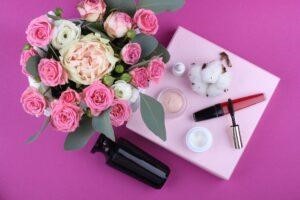 Around the world, the beauty and skincare industry has prospered into a multi-billion dollar market with projections increasing yearly. By 2019, the industry was projected to have an increase of over 20 billion U.S. dollars in revenue.
One of the most notable reasons the industry has seen such a generous increase in revenue is due to the influence of social media. Influencers, beauty vloggers, and reviewers have transformed the way consumers find beauty and skincare products. In 2016, YouTube accounted for 97.4 percent of the buzz happening on social media regarding the industry. The past few years have highlighted makeup and beauty videos as major attention-holders on the YouTube platform. Content creators like Jaclyn Hill, James Charles, and Jeffree Star receive millions of views on the platform, driving their content to the trending page. Using their influence in the space, the beauty gurus have since come out with their own products, collaborations with big-name brands, and even created merchandise lines revolving around their brands.
Apart from the gaming network, the beauty space makes up for a significant amount of YouTube's recent notoriety. It's a win-win situation where cosmetic brands and the platform both benefit from the exposure heavy-hitting influencers draw in.
How the Beauty Subscription Business Succeeds
Beyond just the initial crowd interest that beauty subscription services retain, there are certain business practices that the most successful follow and thrive from. Establishing your beauty business model ahead of time will ensure a more successful run.
Be affordable while still turning a profit
The churn that accompanies the subscription industry can be crippling to new businesses. A lot of the time inexperienced business owners with the best intentions strive to provide the lowest subscription costs for their consumers. While this may draw in a bigger consumer base, if the business' costs outweigh the profit, there's going to be a problem. Holding off on promotional initiatives or forming a strict budget are ways in which churn can be combated.
The subscription services that are able to balance production, distribution, and all of the other elements of supplying a subscription service while still keeping costs down are the ones who prosper in the saturated market. They know the difference between sacrificing budget and knowing when and where to invest within the company.
Understand what type of niche your service fills
Not all subscription services are created equal. There are three primary types of subscription services: services that replenish, curate or give access. Not understanding the specific market that your subscription falls in is potentially damaging or at the very least a setback. Marketing strategies are impossible if you're marketing a service incorrectly or to the wrong audience. Take a hard look at the products you are marketing to the public. Do they replenish a recurring need? Maybe they spark a new need in the subscriber? Or perhaps they provide access to products not typically easy to acquire?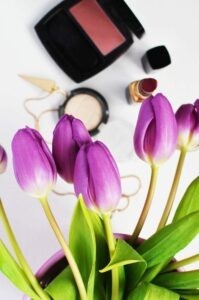 Figuring out the niche that your service fits into will help your brand establish a better footing in the market. Likewise, it will make it that much easier for your target audience to find your product.
Ensure Your Services are Worth Subscribing to
It can be difficult attempting to get to know your audience and what they might find to be important factors when subscribing. Market research, audience analysis, demographic studies, etc. can all be great resources to explore your audience's interests. General market studies are a fantastic source of information that can be directly trajected to your areas of interest for the success of your business.
A simple understanding of what consumers prefer will go a long way in providing a worthwhile product. Some major areas of concern include:
Value
Quality
Distribution efficiency
Variety
Affordability
Your service might be the most marketable offering out there but if your company does not deliver quality, the retention rate of subscribers won't last.
Services make life easier
The reason why beauty subscription services work is because of the perception of time being saved. Especially true with services that replenish, consumers subscribe to certain services in order to avoid the monotonous act of remembering to purchase razor heads or skincare products. Thus, as a proactive service provider, your job is to facilitate this service, not make it harder.
Streamlining convenience is an attribute of successful subscription services. Providing recurring negative option billing, gentle reminders of service dates, tracking statuses for boxes, etc. all lend into this practice. Makeup and skincare fall into that range of products where some consumers need help navigating. From first-time buyers to full-fledged makeup artists, this space makes room for exploration.
If you've ever stepped into a beauty store you know the overwhelming feeling that typically accompanies them. Bright lighting, a thousand products, the heavy fragrance of perfume, beauty stores can be difficult to navigate. Even if you're a seasoned pro and know the product you're looking for, it can be a chaotic venture. Beauty boxes make this entire process unimaginably smoother.
The Importance of Subscription Payments
A great business idea is nothing without the backbone of being able to accept payments. Because the subscription industry tends to require high risk merchant accounts from processing banks, it can present a few challenges.
There are a number of reasons why subscription services are flagged as high risk, but these shouldn't deter you from reaching your business goals. Hard to place payment processing companies excel at securing beauty subscription merchant accounts because of their ability to help the high risk category. Businesses in this category only need more time and infrastructure to ensure that they process efficiently and safely.
Comments on this guide to Why the beauty subscription business model works article are welcome.
Fashion and Beauty
Fashion and Beauty Posts
Discovering Noho home: fashion for furniture
How vanity mirrors add beauty and function at home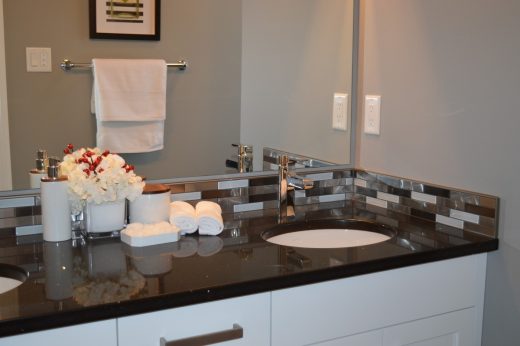 Building
Residential Architecture Articles
Comments / photos for the Why the beauty subscription business model works advice page welcome