Reasons why the t-shirt printing business has become the new trend, eCommerce store Tips, Online Advice
Why t-shirt printing business has become a new trend
21 Sep 2021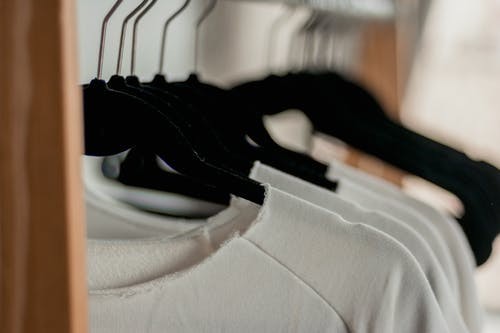 Recently, a vast number of ambitious eCommerce stores and start-ups are venturing into the market. And amongst this competition, it might become complex to determine your business niche. Even though every niche comes with its consumer group, the fashion vertical is an evergreen segment that doesn't go out of fashion. Consumers mostly keep searching for something new and exciting from this industry.
And as personalization is getting popular, the custom t-shirts that are produced in bulk are becoming popular. It is interesting to note that the global t-shirt printing market is likely to be 3.1 billion by 2025.
Hence, if you want to make the most of this time, you can start your wholesale t shirt printing business. All you will require is to launch your eCommerce store and incorporate design software to enable the consumers to generate t-shirts with the design, colors, logo, quotes, or texts of their choice. On the other hand, if yours is a brick-and-mortar store, there are many reasons why you should opt-in for this business. Some of the essential reasons include the following:
Reasons why t-shirt printing business has become the new trend
T-shirts do matter
A t-shirt is a tool of expression. You can be a game addict, book lover, foodie, or caffeine lover, and you have the chance to express your thoughts through the t-shirt. Through t-shirt printing, business owners can express various unspoken feelings that otherwise people feel intimidated to say. You might have seen several online movements where individuals wear shirts of specific quotes to share a particular message. Also, the t-shirt is a sign of fashion and comfort, which enables people to express their beliefs and walk around casually.
An advertisement medium
Many people organize funding events, parties, and corporate functions to support a cause. And one of the common things amongst people who attend these events is the t-shirt. These t-shirts with a message act as a "go-to" means for advertising on behalf of an organization. Hence, if you have a store, you can provide customized t-shirt printing with apt design software.
It will help the corporates stand out and advertise their brand through the t-shirts and order from the store. If you offer ample customization options, more people will visit your store and buy from you. Today, t-shirts are an excellent medium for advertising:
A fundraising campaign
Famous TV series
Upcoming series and events
NGOs standing for social causes like a protest against animal cruelty or promoting child education
Big earnings with less investment
When you start, you can lower the price for printing t-shirts to entice your customers. When people learn that you are providing a nominal price, they will give you bulk order. And if you provide high-end t-shirts, then you can have customers who are loyal to your service.
But selling the t-shirts at a lesser price doesn't indicate that you sell them at a throw-away or low cost. It's because it might backfire as the consumers might have a different notion about the t-shirt quality. Hence, it is essential to assess the t-shirt's market price and know what the start-ups and other established players are charging. And once you've made a detailed comparison, you can decide on the final price you will charge.
However, it is essential to know that you have to upgrade and maintain the t-shirt design software as time goes on. Hence, you will require a certain investment for this purpose. You need to keep this objective in mind while managing the final price to ensure that you have ample cash. Make sure that can avert the deficit for similar investments.
Brand loyalty
People are searching for customization in most things that they buy. And it applies to T-shirts as well. If you are selling t-shirts of a specific pattern, the customers might not show much excitement. However, on the other hand, providing them with a choice to unleash their creativity and give a personal touch to the product via the design software might make the product more interesting. It will make the customers visit your printing store more to design self-made and distinctive t-shirt patterns. It will help to increase your sales as well. The consumers can also help to retain other consumers better. And this will help to maximize brand loyalty.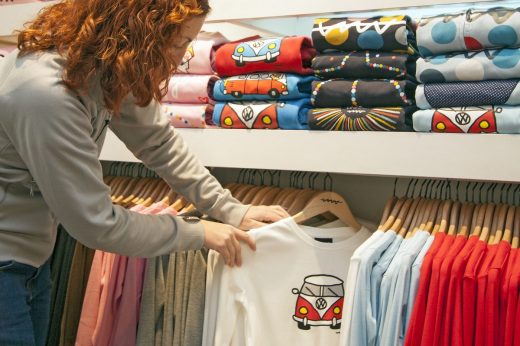 If truth be told, customization is what is needed currently and customers demand it. As each person is searching for personalization, it's time to do what the occasion demands. If you love fashion and want to make a profit in this domain, it's your time to plan and execute. So, starting your wholesale t-shirt print business, selecting the right design software, and applying a smart combination of marketing and promotional strategies can help you earn profits in this field.
Comments on this guide to why t-shirt printing business is new trend article are welcome.
Building Articles
Residential Architecture
Why personal protective equipment is important: PPE
Necktie 101: matching ties with your shirt and suit
Comments / photos for the Why t-shirt printing business is new trend advice guide page welcome