What vlogs' themes are in vogue today guide, Property move tips, Online home advice
What Vlogs' Themes Are in Vogue Today?
15 Jun 2021
A vlog is a form of blogging where the video is used as the medium to reach out to the audience. In most cases, the owner of the vlog or group of owners gives the audience a sneak into their lives or another form of entertainment using a video.
According to the wiki, "vlogging" has spawned a large community on social media, becoming one of the most popular forms of digital entertainment. It is popularly believed that alongside being entertaining, vlogs can deliver deep context through imagery as opposed to blogs.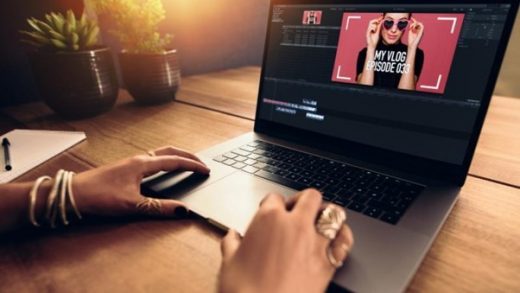 What Vlogs' Themes Are in Vogue Today Guide
Though Vlogs started way back in 2000, it started gaining widespread recognition after the launch of YouTube in 2005 and has seen a massive boom in recent years with the launch of platforms like Facebook Live, Instagram, Snapchat and Tiktok.
A run-through of some of the most popular vlogging channels on YouTube or Tiktok would show that "content is king," and to keep staying relevant, you have to keep churning it out. Most popular vlogs channels die down because their founders just couldn't keep up with the pace of their audience. Do you have a vlog channel? And you are probably struggling to stay relevant or keep your audience engaged? Here we would be looking at some trending vlog themes that would help you spice up your vlogs, from taking tours in exotic locations, streaming gameplay, or do a tutorial on free casino games no download.
Taking a tour
This is one trending type of vlogging that has seen a following among audiences in recent years. People generally love to be entertained; what better way to entertain them than to take a trip to a jaw-dropping location? Most people won't get to visit those locations, but they would cherish the moments of being taken through a live tour of such a location. Nas Daily on Facebook became very famous because of this type of vlogging.
He regularly uploads videos of different locations and diverse cultures, which has earned him a massive following. Victoria from inthefrow stayed at a palace in India, and this was streamed to a massive following since most people won't even get the chance to visit India what more to stay in a palace. So if you are looking for something different to do for your vlog, you should be looking at it.
Comedy Vlogs
Another type of vlogs that is the mainstream is jokes vlogging, which could be a prank or maybe challenges that earned up poorly. Several YouTube channels are dedicated to carrying out pranks on random people and recording their reactions to those situations. Some of the most epic reactions have become memes that have stayed on for months. For reaction vlogs, the main idea is to film people seeing weird things for the first time with all the crazy reactions that come with it. Both have been well received on YouTube & Tiktok, with some users going as after as trying out content from those channels on their friends.
Compilation Vlogs
Who does not like a good compilation of some of the most iconic moments from their favorite shows or football team's journey to victory? Some channels are usually dedicated to this kind of content; a simple look at the number of followers would show how much in vogue this kind of content is. An excellent compilation of the top moments from Attack of Titan or Demon Slayer would get people intrigued for anime vloggers. And if your niche is in fashion, you could do a nice compilation of clothing items that would make a fashion statement in the summer.
AMA Sessions
If you are a fairly popular vlogger, you should look at 'Ask Me Anything' sessions with popular celebrities around your area. Fans love the opportunity to get to know their favorite stars, and what better moment to get them thrilled by organizing a live stream of those stars answering questions posed by the audience.
Reviewing a product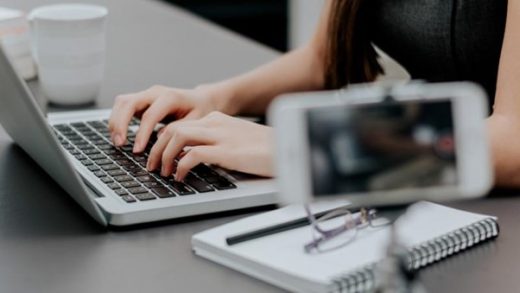 Product reviews are great; they have always been great, even when they were in written form. How about taking that to new heights by making videos of the latest products and showing what they can do? Most of these videos are usually concise and just about enough to the audience all they need to know about the product. Tech reviews are the biggest in this category, with the YouTube vlogger MKBHD boasting over 2.5 billion views on his videos. Below is a list of product niches with the most appeal.
Mobile devices
Skin Care products
Tech Accessories
Cosmetics
Do's and Don'ts
Do's and Don'ts videos are great for explaining how to use a product or do certain things. It offers a different way of doing basic tutorials, and it is gaining acceptance because of this uniqueness. The basic idea here is that the best way to learn something new is by knowing how to "do" it and then also showing you what "don't" have to do when trying to understand this new thing. One could do a video for technology by creating things to "do" and "don't" on how to manage your laptop.
Pets vlogs
Pets are really cute, especially if they are smart or look fluffy. If you own a pet, like a dog or maybe a rabbit, you could do a series on their daily life, and you would get a massive following. You could create videos on feeding time, bonding time, and any cute moments with your pet. Some of the biggest pet review channels include Hope for Paws, Vet Ranch, Elli Di Pets, etc.
DIY
One thing this whole pandemic has done is it has given people a lot of spare time, and thus, people are looking for what to do with it. From easy home projects to life hacks and more complex projects, there's always something to keep viewers entertained and well informed, as some of those life hacks have come in handy in our everyday life.
Gaming
Live streaming of gaming content has seen remarkable followership in recent sport. The recent popularity of e-Sports has seen gamers live stream content from popular games like Modern Warfare, Fortnite, PUBG, Clash of Clan, and so on. The World Poker Championships are usually streamed live on YouTube, with some vloggers also hosting various casino games on the platform. This niche is so in vogue that vlogs from other niches sometimes stream content from their gaming experience, all in a bid to reach out to more audiences.
Comments on this guide to What vlogs' themes are in vogue today? article are welcome.
Building Articles
Architecture
BIM building information modelling
Video Editing
Best video editing software for home
Comments / photos for the What vlogs' themes are in vogue today advice article page welcome