What countries in the world suffer most from online casinos, Gaming resorts buildings, Gambling experience architecture
What countries suffer most from online casinos guide
Oct 26, 2020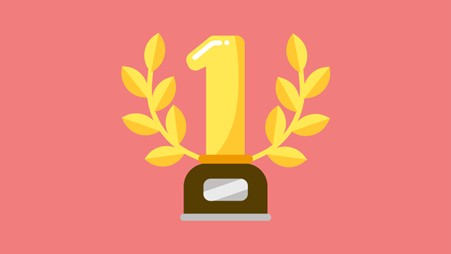 No one can deny that gambling has been positioning itself as a very challenging industry depicting benefits for casinos and flaws of people. That's a paradox but in order to get easy money people are ready to waste their earned money. Even when everybody knows that there is no such thing as a free lunch, they all continue falling for these perks.
Since the whole world has turned digital and equally exists in the Internet reality, gambling industry has kept its wits and followed the world to an online environment. The world is big, and although there are comparatively less amount of online casinos, they have a power to manipulate the people around the world.
According to statistics, in 2020 the online gambling market has almost reached income of $66.7 billion which is $7.8 billion higher than in the previous year. Of course, this number has grown due to the people's behavior during the worldwide lockdown at home because of the reason we are all aware of.
Along with the total increased income of online gambling, the statistics of online search requests has grown up too. People mainly search for the best online games for real money and related casinos. Then for the online casinos they can trust and, unconditionally, for the online casinos named the best worldwide.
If we analyze the data per country, the mentioned are countries with accepted online gambling activity. It's time to note that half of the world prohibits playing at online casinos. However, some of them have just restrictions for the native online casinos thus accepting international gambling sites. The most influential markets for gambling industry are Australia, the UK, Canada, China and New Zealand.
What countries in the world suffer most from online casinos?
Canada
In Canada the attitude to gambling may seem overactive. By now over 600,000 players seek for help preventing addiction to online casino games. This is due to Canadian law that permits gambling on sites registered overseas. Only in international casinos Canadians spend $4 billion a year. In 2020 it has certainly increased. Canadian market is a total success for online casinos but it's a damage for the economy and Canadians' mental health.
Australia
The country has always been a place for gamblers. Despite the fact that the Australian government permits land-based casinos, it still forbids the native online gambling. Aussies find the solution in offshore gambling websites accepted by the regulations. For the most part Australians prefer so-called 'pokies', the slots with typical themes like fruit and triple sevens.
Besides, they like betting on sports in native places and offshore sites. During the pandemic in 2020 Australians have spent half more money than usually. The research data from AlphaBeta shows the percentage of Aussies online gambling in 2020 – it has increased by 67%. This number prevails already by half, thus resulting in a very dangerous situation for Australian economy.
China
The government of the country with rich history and strict culture doesn't really accept gambling in any form. But it doesn't refer to the citizens. There are a lot of Chinese gamblers struggling to play online in offshore casinos without legal permission.
Some of Chinese high rollers have been spotted and accordingly fined. Over $80 billion is the number of gambling losses in China per year. People cheat and gamble, and the government fights against it applying new restricted measures. It seems like they will never come to a common conclusion hence happen to be in a challenging situation.
United Kingdom
It's perfectly clear that the UK is quite loyal to the gambling activity. There are plenty of pubs and land-based casinos that provide gambling and betting stuff. Besides, we all know that the UK issues official licences for online casinos. So, it's totally legal.
But that is not good too because many British people gamble a lot. Over 350,000 citizens have status of gamble-addicted. For the previous year British people have spent more than £3 billion totally online gambling, and over £2 billion on sports betting online. The sums are almost a half higher for the remote activity than the actual land-based.
New Zealand
Kiwis are in the moderate position due to their ability to stop on time during online gambling. However it's just a number of research that shows that most NZ residents play just for fun. Still there are cases of failure leading to gambling addiction. Since the government has accepted only offshore online casinos, they started to create special servers for New Zealand. Now anyone can access the international gambling sites. So, we won't exclude the possibility of casino-related problems.
There are indeed many countries in the world, and each of them has its own regulations. Unfortunately or not, most countries prohibit the online activity of casinos. On the other side, some countries make a living on online casinos. They create gambling sites and extend them worldwide. However, not always these sites bring profit. They can cause addiction and failure not only of an individual, but of the whole country.
Comments on this What countries in the world suffer most from online casinos? article are welcome
Las Vegas Buildings
Las Vegas Buildings
Vdara Hotel Las Vegas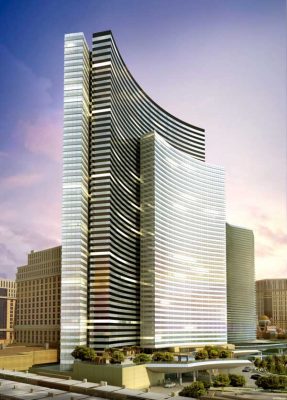 image : CityCenter Land, LLC
Monte Carlo Buildings
Monte Carlo Buildings
Hôtel de Paris Monte Carlo Reopening
Comments / photos for the What countries in the world suffer most from online casinos? page welcome