United States of America Access, Enter USA, ESTA, US Authorization Application
United States Access
Entering America: Applications for ESTA (Electronic System for Travel Authorization)
Jan 11, 2018
Getting in the United States when you have been denied entry
It is no secret that the actual president of America – latest building updates, Donald Trump, has managed to complicate things when it comes to US access, especially for minorities. His proposed ban on Muslim visitors raises serious questions about the future of the United States the things that are about to come.
There have already been cases where people have been denied entry and it is hard to say how the situation will evolve in the future. Nevertheless, it does not look like great time for tourists. If you ever find yourself in this position here is what you should know.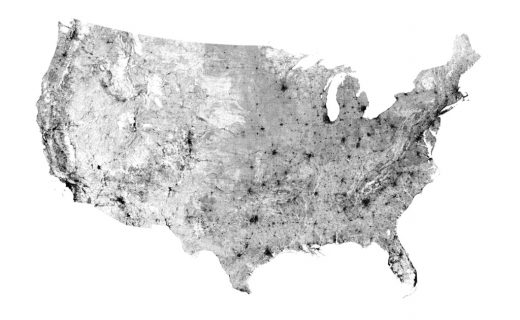 photo : WClarke, CC BY-SA 4.0 https://creativecommons.org/licenses/by-sa/4.0, via Wikimedia Commons
United States of America Entry
Get all the necessary authorization
In order to enter the United States you will need certain authorizations. If you are not planning to stay there for more than 90 days, the first step is to apply for ESTA (Electronic System for Travel Authorization).
You can do that online on the official website. You cannot get to the United States without this. After you get the ESTA pass you can use it for as many visits you want for the next two years. It costs $4 and you will need to add another $10 if you are accepted.
However, your application for ESTA VISA to travel to USA might be rejected. The chances are very small so it is not very likely that it will happen. But, just to be on the safe side, you should apply for ESTA at least three days before your departure in order to make sure that you will have it when the time comes.
Entering the US without ESTA
If you are one of the few people whose application is not accepted, you might need to require to more complex methods. The official website reads "in the event you are not approved for a travel authorization, no court shall have jurisdiction to review an eligibility determination under ESTA."
Getting a visa
If you are planning to spend more time in the United States and you are not going there in vacation you should probably get a visa. Luckily for you, there are 34 types of visas for non-immigrants so you should be able to find something for you. You can get more details from the US Embassy.
Rejected visa
There are a couple of reasons why your visa might be denied. For example, it might happen if you cannot afford to pay for the cost of your stay or if you visited in the past and stayed more than you were supposed to.
If you have a dangerous disease you might also not be allowed to enter the United States, especially if you "have a communicable disease of public health significance." A criminal conviction can also prevent you from entering the United States of America and so can being considered a member of a "political, social or other group that endorses or espouses terrorist activity." You should also know that if you are denied entry, the travel insurance won't probably pay for the cost of the trip.
Architectural Articles
Orthogonal Architecture by Richard Weston
Modernist Architecture by François Lévy
Globalisation Architecture by Trevor Tucker
Barclays Center Brooklyn by Dimple Soni
American Architecture Designs
America Architecture News – latest building updates
American Architectural Designs – selection:
Nancy and Rich Kinder Building, Museum of Fine Arts Houston, Texas
Design: Steven Holl Architects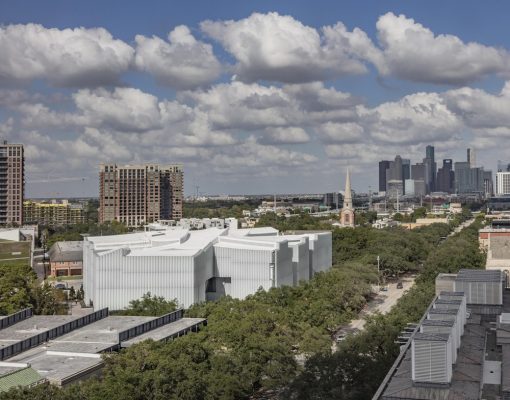 photograph © Richard Barnes, courtesy of the Museum of Fine Arts, Houston
Nancy and Rich Kinder Building Houston
Commonwealth Pier, Seaport World Trade Center, Boston, Massachusetts
Design Architect: Schmidt Hammer Lassen Architects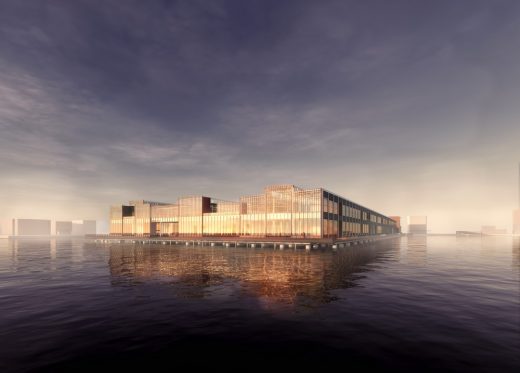 image © Schmidt Hammer Lassen Architects
Commonwealth Pier Boston
Comments / photos for the United States of America Access – Applications for ESTA (Electronic System for Travel Authorization) article page welcome
United States Access – Applications for ESTA (Electronic System for Travel Authorization) – page