Top tips for betting on gaming tournaments, Esports video games gambling advice, Wagers
Tips For Betting on Gaming Tournaments
16 Apr 2021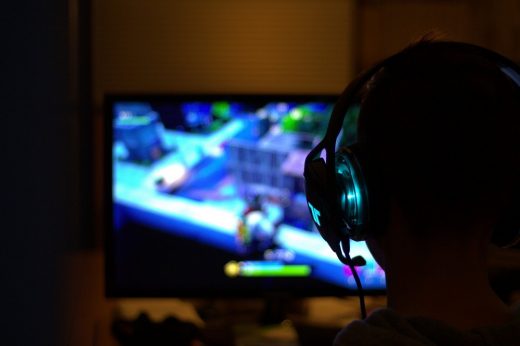 Playing video games professionally, known as Esports, has become one of the fastest growing and most lucrative strands of the gaming industry, and betting has remained one of the best ways for fans to take their knowledge and passion for their chosen titles to the next level. Each and every title in the Esports community has its very own professional scene, all with their own subtle nuances and types of tournaments which helps them stand out from one another.
Just as someone couldn't realistically proclaim themselves to be a 'sports betting expert', it's easier to think of 'Esports' as an umbrella term for an industry stacked full of diverse communities, all with different markets and ways of wagering. Nevertheless, here are some of our top tips for betting on Esports tournaments.
Utilise Parlay Builders
Whilst season outrights and match winner bets are fairly commonplace in the Esports betting community as they are in their traditional sports counterparts, the pros who really make their money stretch are the ones who are able to utilise parlay builders to stack their winnings even further.
Esports is still a blossoming industry, and there are a whole host of ways a gamer with an in-depth knowledge of their chosen titles can get ahead of the curve of a house and pick out some very specific markets to begin building their bets with.
Say, for example, you're browsing the League of Legends betting markets at an Esports betting specialist site such as Unikrn.com for the game's biggest annual tournament, the Worlds Championship. Instead of simply picking your fancied side for a particular series or the entire tournament, look to flex your in-game knowledge by building parlay bets around subtle nuances available for wagering such as the total towers, total kills, map durations etc.
According to betting data found on BettingSpot.co.uk, it is really important to find your preferable betting market, which can be done by searching for the popular bookies whose offer contains esports.
By stacking up more and more diverse markets, the options for a hefty and lucrative parlay becomes more and more accessible. It might seem like more of a risk, with one cog going wrong potentially bringing most of the build down, however a decent amount of research and exposure to a game's competitive scene will go a long way in minimising the chances of your parlay going aray.
Look For The Spreads
The rise of Esports betting as an industry has helped lead to a huge amount of diversity online in terms of choice for players and types of wagers available to place.
Over/Under betting is especially popular, but traditional forms of spread betting have emerged as equally successful in more recent times. Spread betting works especially well in Esports due to the high variance and possibilities over just how many numbers in play, with examples such as the ones above prime examples of these in play.
Spread betting naturally carries the risk of a bad wager being more punishing than traditional outright wagers, however the rewards are so much more heftier if your money lands with the right side. And, for those who understand a game's professional scene well enough, the chances of identifying a potentially valuable spread opportunity are raised with every tournament they watch.
For example: you're watching IEM Katowice, one of Counter-Strike: Global Offensive's most prestigious tournaments where Astralis are facing off against Natus Vincere. Astralis are the favourites with the bookies, but the map picks come in and, from your understanding of the game and Natus Vincere as a side, you get the feeling that they might sneak it.
The spreads offer you Natus Vincere to win 5 rounds, and you decide to buy into it. If Natus Vincere then go on to complete the shock and romp to 16 rounds to win the map, your winnings will increase so much more with every passing round that it becomes a much more profitable venture than just backing them in an outright.
Tips For Betting on Gaming Tournaments – Playing Video Games
An example such as the one above demonstrates exactly how subtle bits of knowledge and a little bit of expertise on the types of wagers available to find the winning formula when an event or tournament rolls around.
And Esports betting is all about knowing such intricacies of a game, as well as its competitive scene, and using the industry's broad range of operators and markets to identify the best means of flexing your expertise and understanding of which wagers stand the best chance of lining your pockets the most.
Comments on this Top Tips For Betting on Gaming Tournaments article are welcome
Las Vegas Buildings
The Luxor Las Vegas: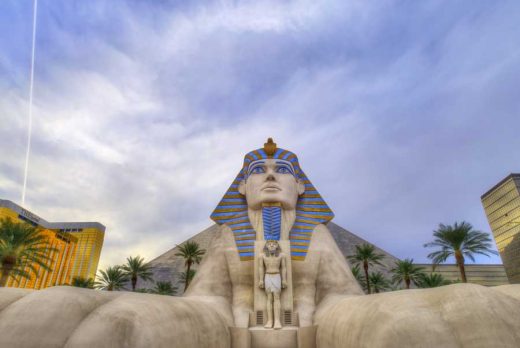 photo © Joe Lekas
Vdara Hotel Las Vegas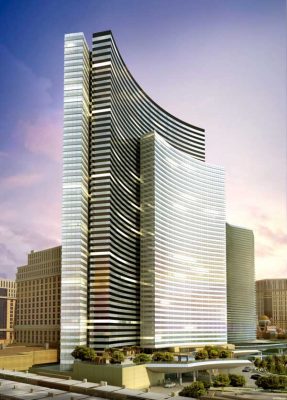 image : CityCenter Land, LLC
Casino Buildings
Casino Building Designs
5 tricks casinos use that make you spend more
Casino Architecture Design Guide
How can betting seasons win sports
How to design a perfect sports betting website
Comments / photos for the Top tips for betting on gaming tournaments – Esports gambling advice page welcome