Online Casino Games Expansion, Gaming Resorts Architecture, Gambling Experience Design
The Lifecycle for developing Online Casino Games Tips
21 Jan 2020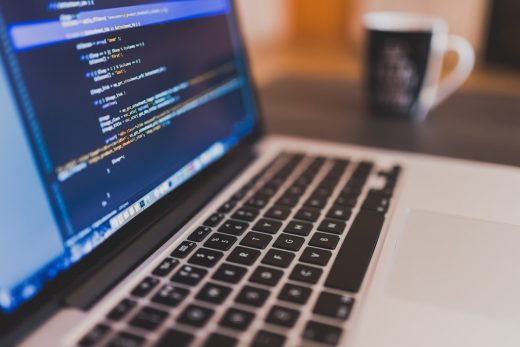 Photo, Public Domain
Now that we are firmly in the 21st century, online gambling and casino gaming have developed into a massive global industry. According to Statista, global revenues in the market are expected to reach $59.79 billion – a 13% increase compared to 2017. By 2025, analysts predict that total revenues will surpass $100 billion, indicating that despite its exponential growth over the past five years, there's still plenty more development on the horizon.
As a result of the expansion of the market, gaming software companies are becoming more competitive, investing in advanced tech, and setting new trends in an attempt to stand out from an increasingly saturated marketplace.
Despite the massive demand for new products, the process of actually developing and building an online casino game is no less complicated or time-consuming than designing a video game or building a website.
Online Casino Games Lifecycle
Development times will also differ from game to game, with some taking just a few months to complete and others requiring years and large project teams. Regardless of the complexity of the project, however, all online casino games have the same development lifecycle:
Brainstorming
As with any building project, both offline and online, the first step in creating a casino game is to have a great idea, preferably one that's either unique or one that surpasses any others already on the market. This requires planning, market research and casino industry analysis, as well as a deep understanding of industry trends – whether that's sit & go poker variants, cryptocurrency or virtual reality etc.
Brainstorming is much more effective when the top software development companies will use mind maps to structure their ideas. The things that are identified at this stage include the type of the game, it's theme and storyline and who the target player would be.
Prototype creation
After a suitable idea has been decided on, the next step is to create a prototype of the game. Development companies will build a skeletal structure first, to give an idea of how the game will eventually look, before designing and building an initial working prototype.
The aim of the prototype is to make it easy to understand what the game will look and "feel" like. A functional working prototype should be flexible enough to be quickly and easily modified so that any necessary changes can be made at these early stages.
Coding the game
This is the most crucial stage of casino game development and one that is the most time-consuming. During the coding phase, the project team behind the game (usually consisting of project managers, designers, developers and programmers) will work together to produce a functional and playable game that is ready to be tested.
A game must be coded well since the coding will determine precisely how it works. Developers will choose the most suitable programming language and framework for each game, but the most popular are HTML5, Vert.x., MongoDB, and JavaScript frameworks. Around 70% of online slots games currently on the market are developed with HTML5 since most active devices support this format instead of the out-dated Adobe Flash.
Casino app developers were hit hard last year when Apple updated its App Store requirements. Previously developers could upload both HTML5 apps and native apps for sale in their stores, but the new requirements are cracking down on the use of HTML5 for real money gaming apps. Developers now to redevelop their products until March 2020 in native Safari, a process that is taking a lot of time and money.
Testing
This may be the final stage before a game is released, but that by no means makes it a simple or quick stage. Everything from the distribution of wsop free chips in an online poker game to the sound effects of a jackpot slots game is meticulously tested during this phase.
Testing is time-consuming and often requires several different techniques and tools to ensure that any inconsistencies and errors are found and remedied and that the game is completely ready for launch.
Here are some of the types of tests casino game developers will run:
UX/Functionality – this helps developers detect any issues with the game that will affect the user experience, including bugs, inaccuracies in the gameplay, etc. A game that has been successful in UX testing is the one that has seamless installation, is completely functional even in minimised mode, has well-supported payment gateways, and provides the end-user with an engaging and enjoyable experience.
Compatibility – this ensures that the game works properly with its intended hardware and other operational software. It's also a test run on mobile games to ensure that they can be launched and played on various mobile devices. The key aspects of compatibility testing include whether the game screen matches different devices, the text and the interface are readable across all devices, the software is stable and has no issues with operational systems etc.
Depending on the complexity of the game, additional tests will also need to be run. Most games that fail any of the tests will be redeveloped and tested again. Once functional, they will all be subject to beta testing, to assess whether they work properly and meet the expectations of end-users.
Release
Finally, it's time to release the game. However, once a developed game has been fully launched, the lifecycle isn't entirely over. Most of today's casino games require ongoing support and maintenance, as well as fresh updates, which need their own testing stages to ensure functionality and compatibility. As you can see, it's a never-ending project.
Comments on this guide to The Lifecycle for developing Online Casino Games advice article are welcome.
Monte Carlo Buildings
Monte Carlo Buildings
Hôtel de Paris Monte Carlo Reopening
Las Vegas Buildings
Las Vegas Buildings
Vdara Hotel Las Vegas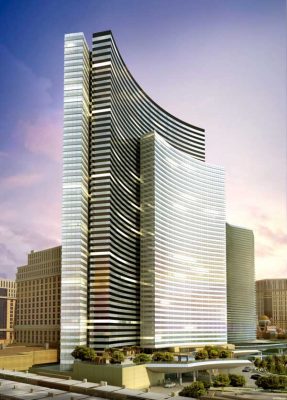 image : CityCenter Land, LLC
Comments / photos for the The Lifecycle for developing Online Casino Games page welcome