Super Long Range Rugged Industrial Wireless Phone, Cordless Communication
Super Long Range Rugged Industrial Cordless Phone
23 Oct 2019
Super Long Range Cordless Phones
Wireless phones are considered the best device created by some manufacturing companies. They have increased communication rates because now people can talk anywhere with the help of these phones. They are actually similar to cell phones but the only difference is that you cannot keep them in your pocket and can go wherever you want as a limited range is provided to them.
Expensive ones will provide you with many features as well as durability that you will not find cheap. There are actually three types of cardless phones in the market such as digital, analog and digital spread spectrum from which you have to choose the best phone for you. Analog cheaply they will give you the best signal and sound quality. Digital ones are a bit expensive because they will provide you with many features and require the latest technology that makes it more attractive.
If you want to increase productivity of workers working in your office so then you can add the best cordless phones to your office and I have found the Durafon PSL is affordable and cheaper along with the superior quality of voice transferring.
Manufacturing cordless phones
As companies like Sony stopped manufacturing cordless phones, other companies took over and started manufacturing phones that were cheaper and more similar to Sony's. The market for cardless phones has shrunk rapidly in the past years and this has affected their prices. With the advancement of technological advances, the latest materials used for the manufacture of cardless phones have also reduced its prices.
Spectrum of cordless phone
Cordless spectrum is also expensive but sound quality as well as security, both are excellent. Most phones are now provided with caller ID and call waiting service features to help you know who is calling and when. Another feature that is currently available is answering services that avoid the need for a separate device to record a message in your absence. You can take a look at the latest Panasonic Cordless phones which are in high demand in the market due to its feature which you can hardly find on any other device. The call conference feature also provides the kind of phones that allow three people to talk together.
Speakerphone functions
If you are trying to buy a cordless phone you will need to look at some features such as battery service, speakerphone functions, multi-line operation as well as the frequency level provided. In the market you will find three frequency level devices as 900MHz, 2.4 GHz, and 5.8GHz. According to some consumer reviews, Panasonic cordless phones are excellent because it offers the best service and unique features to the user.
Cordless phones cost $ 30 to $ 600 depending on its Mac, features and brand name. Can be up to Cardless phones offering different features can cost more than simple phones that do not have such advantages. So as like that the Pro version for cordless phones is amazing and having lots of great features in it.
Panasonic cordless phones
The price may also vary depending on some other features like call waiting facility, call forwarding facility and many more. Panasonic cordless phones are usually more expensive than other branded phones because of the high technology and high quality they offer.
VOIP cordless phones
As VoIP technology evolves, cordless VoIP phones are getting cheaper. Many people are switching to VoIP carded phones instead of the usual ones. The limitation of a particular cordless phone is also an important factor affecting its price. This means that a limited-range cardless phone will cost less than a wider range.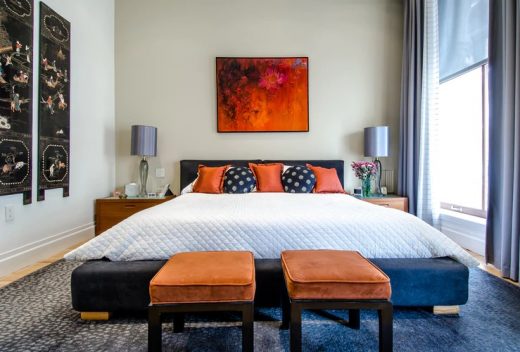 image courtesy of a article provider
Comments on this Super Long Range Cordless Phone advice article are welcome.
Building Articles
Comments / photos for the Super Long Range Rugged Industrial Cordless Phone page welcome